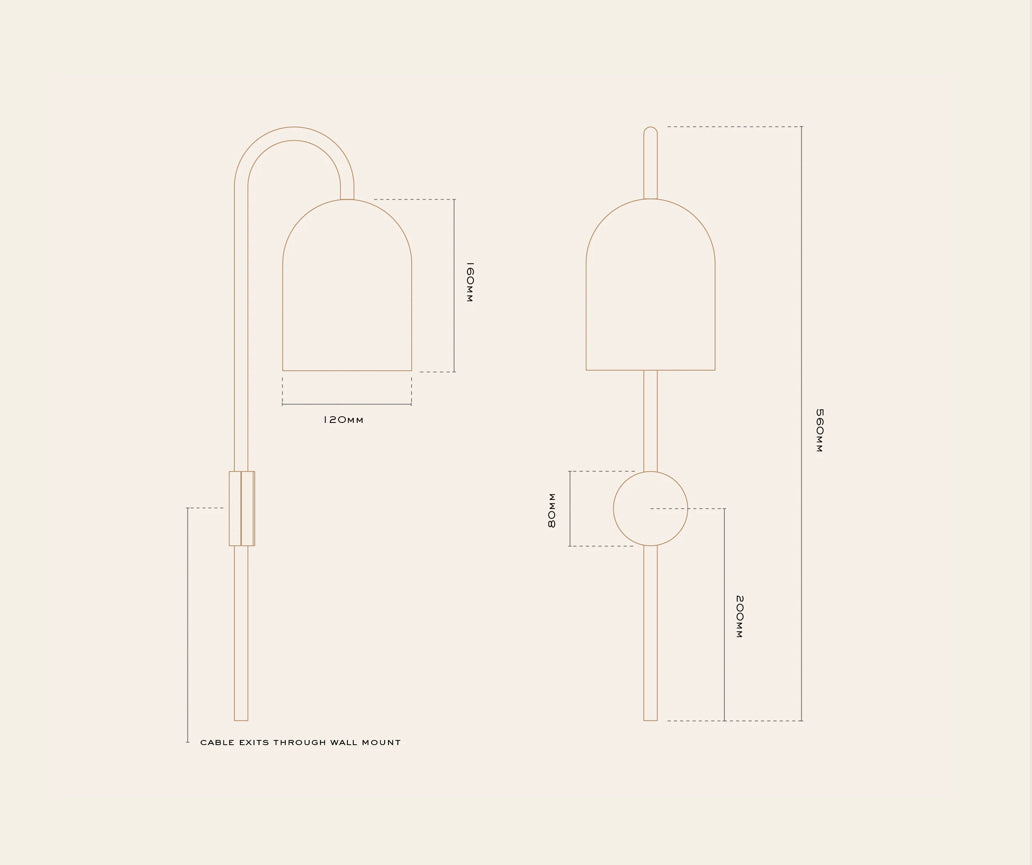 DUOMO PICCOLO STEM WALL LIGHT by Nightworks
Pairing minimal aesthetics with hand finished aged brass componentry, Duomo is from our original range of lights, its namesake derived from the traditional domed churches found throughout Italy.
The Duomo Piccolo Stem Wall is designed by night works studio.
1 only left in stock - natural brass with black button. Stock of this light will mot be replenished once this one has sold  1 IN STOCK AND READY FOR IMMEDIATE DISPATCH 
SPECIFICATIONS
colour temperature
Warm White 2700k
wattage
6W, 12V Constant Voltage
ip rating
IP65 (Suitable for exterior and bathroom use)
remote driver
TCI Mini Jolly (size: 102mm x 38mmx 21mm)
Allow room in ceiling cavity or a distance up to 10m from fitting
dimming options
1-10v, Non-dim, Push
Dimmers and additional accessories are not supplied
note:
Please remember that brass is a natural material that will inevitably age over time. This depends on the atmospheric conditions and type of original finish specified. Factors such as humidity, coastal salt air, and natural oils from the skin can accelerate the natural patina that may form over time.
Our brass products are wax sealed to delay this ageing but no warranty is offered to cover the natural patina that may occur. Love and simple maintenance will preserve the look and extend the life of your light for years to come.
All of our brass products are finished by hand. Please take into account that there will be variances in the colour or surface finish due to this handmade process.