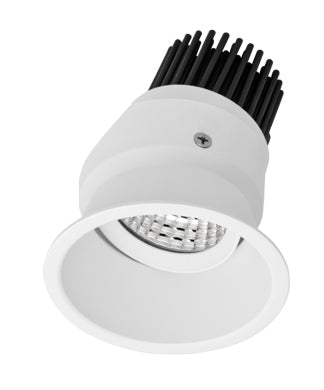 The Robled Recessed Downlight
8.5 Watt residential LED downlight featuring a single LED COB in 3000K and 4000K colour temperature options.
Recessed reflector and LED make the Robled an ideal replacement for existing low glare halogen downlights.
All colour temperatures have a high colour rendering index (CRI) of 90+ and high COB lumen outputs of 1050 lumens(4000K).
Large passive heatsink provides effective thermal management ensuring high output and long lifespan.
IP20
20 Degree Tilt
Available in Black, White or Silver
Available in 3000K (Warm) or 4000K (Cool)
78mm cut out only