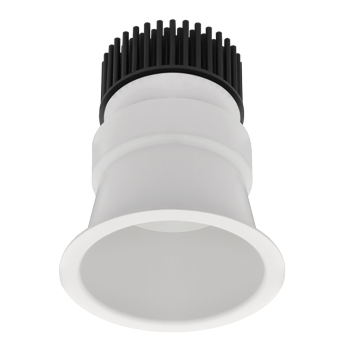 The Fixed Recessed Downlight
10 Watt option fixed LED downlight with deep conical housing and recessed light source for low glare. Single LED chip design (Made in Japan) in 3000K or 4000K colour temperature options.
All colour temperatures have a high colour rendering index (CRI) of 90 and high COB lumen outputs of up to 1335Lm (3000K), 1390Lm (4000K). Large passive heatsink provides effective thermal management ensuring high output and long lifespan.
 IP65 - Perfect for use in eaves or where weather awareness is required.
TWO SIZES & WARM or COOL output options..
78mm cut out. 90mm diameter. 120mm total height
92mm cut out. 100mm diameter. 120mm total height
If you want to keep consistency throughout your home you can use this these with the Fully Adjustable version.