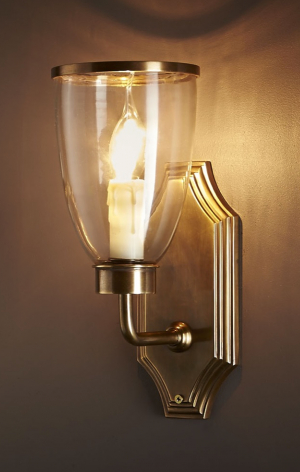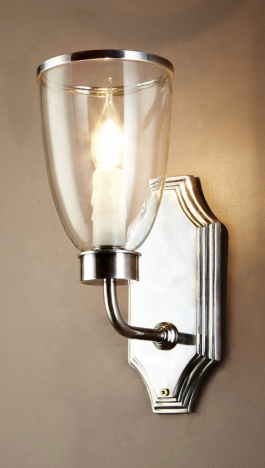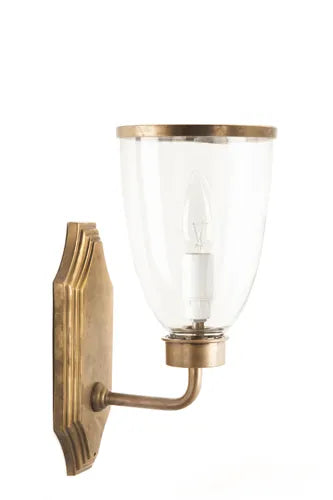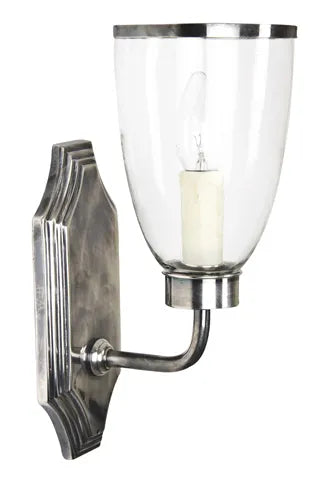 The Brooke | Antique Silver, Nickel or Brass
Our Brook is classic and beautiful wall sconce with clear glass and metal rim on top. Inside the glass, it has candle drip plastic where the bulb is sitting on, for decoration and to support the bulb creating perfect ambient lighting. This light fixture can be installed up or down position and perfect for indoor area.  
 Please note that most glass components are handmade and therefore small air bubbles, slight defects and colour variations may naturally occur during the glassblowing process.
DIMENSIONS: L 18cm W 13.5cm H 30cm
MATERIAL: Glass, Brass
GLOBE TYPE: E14 MAX 40W x 1 (not included)