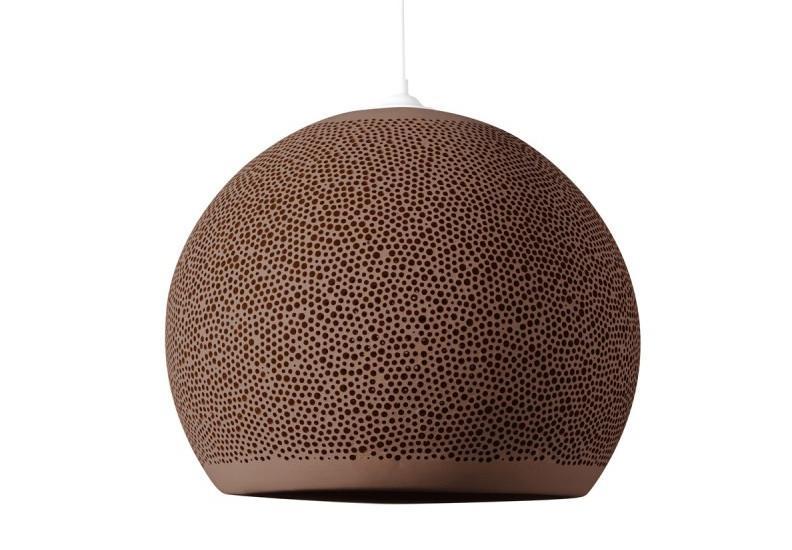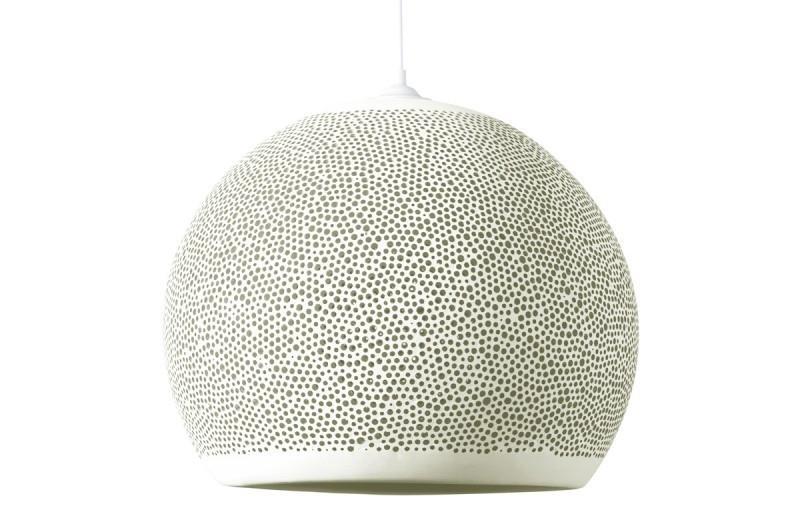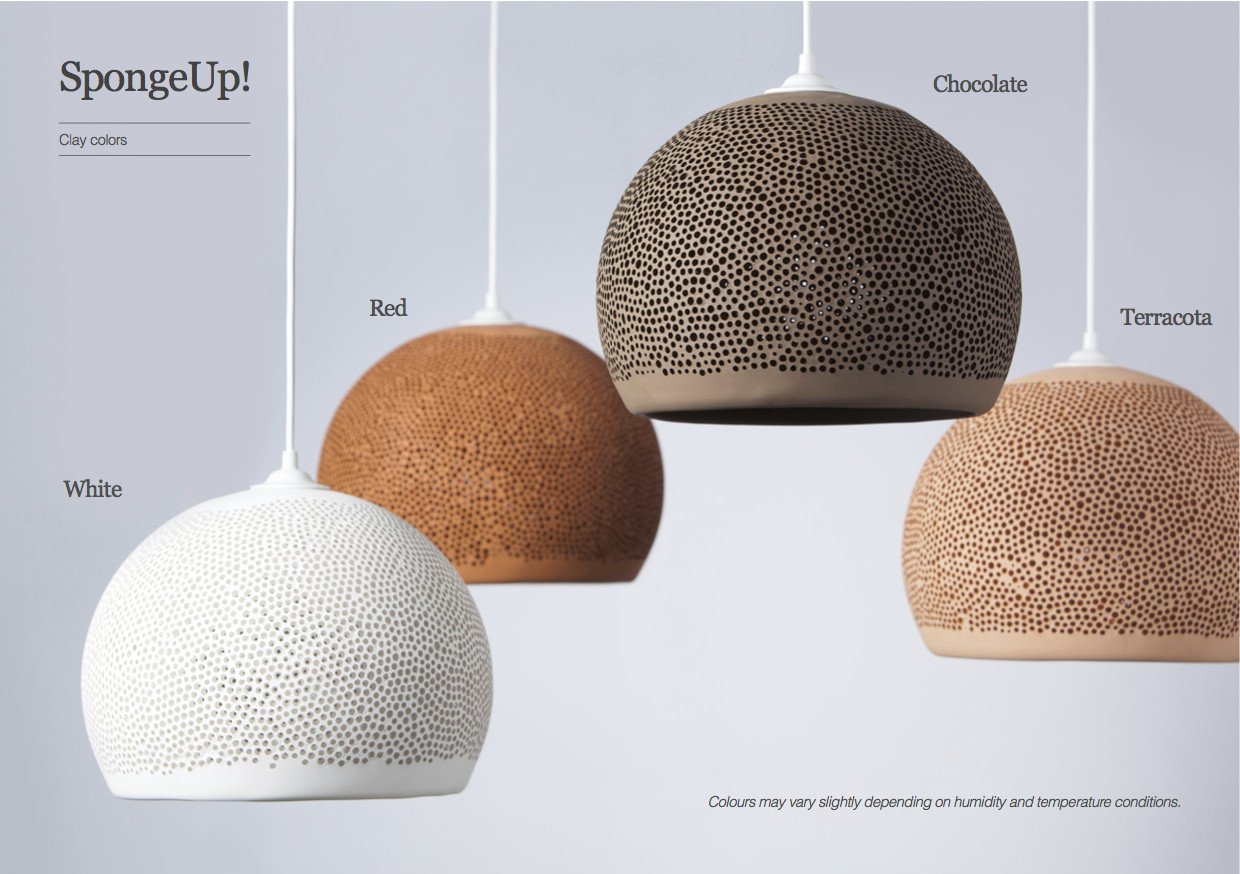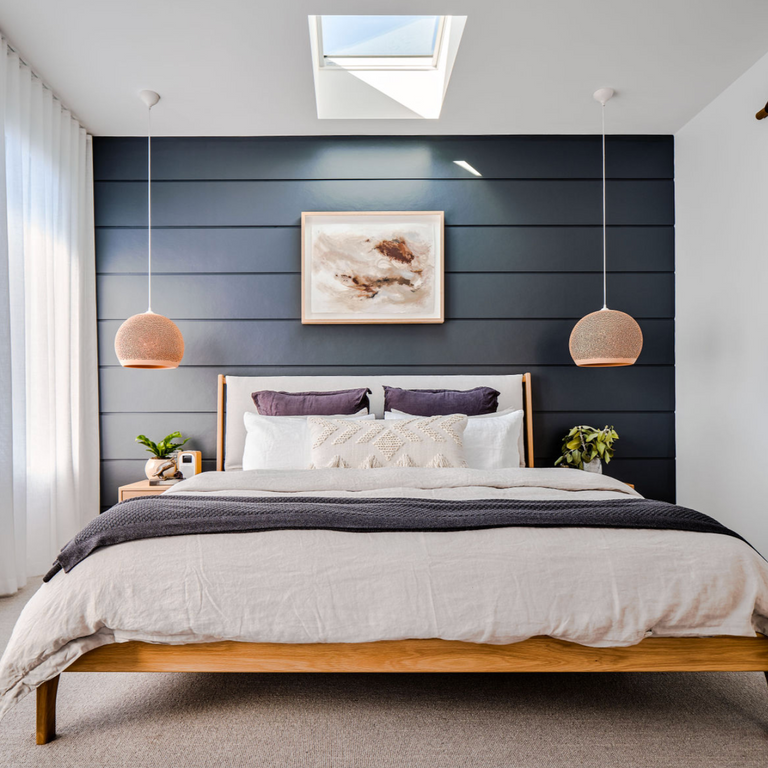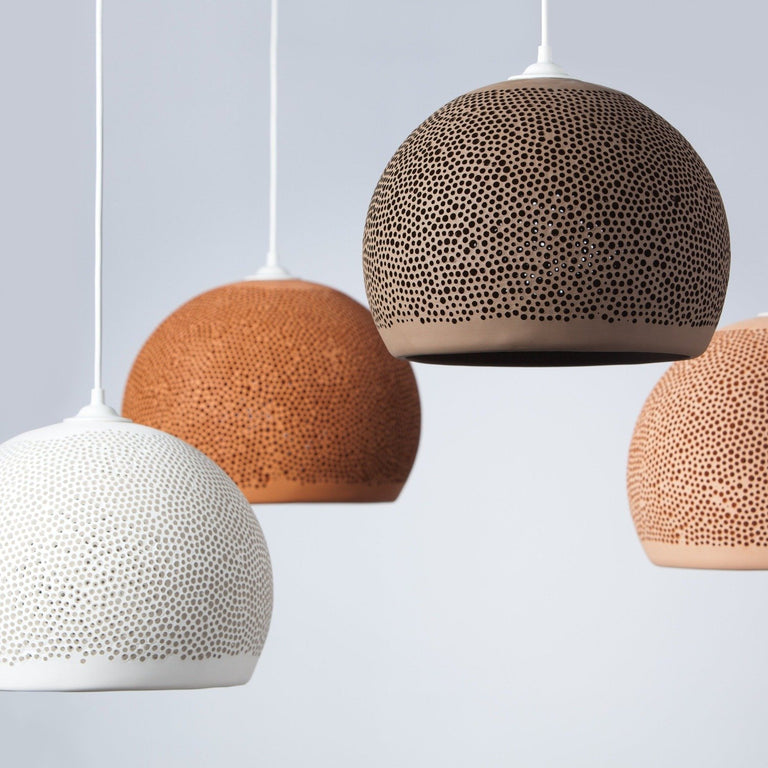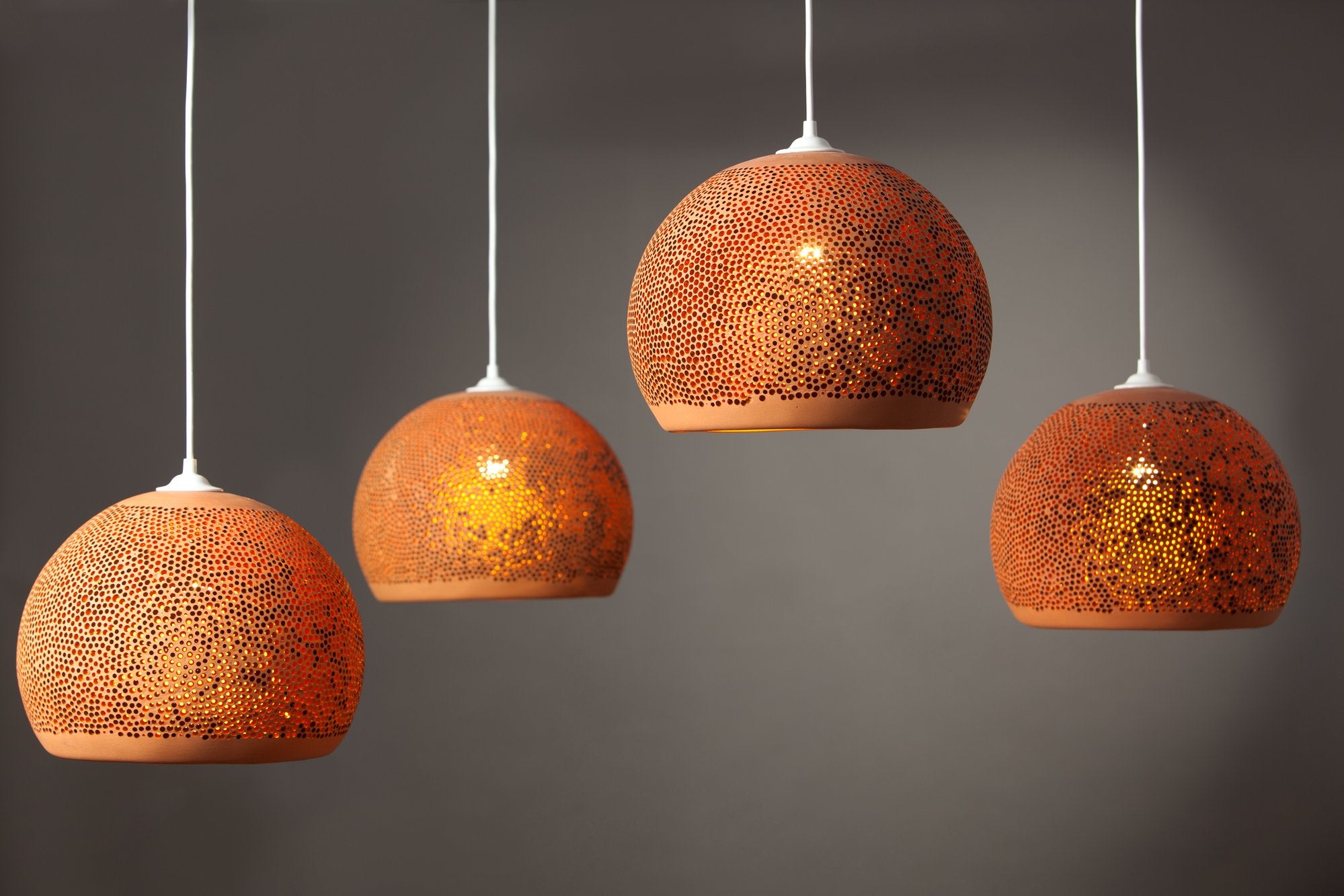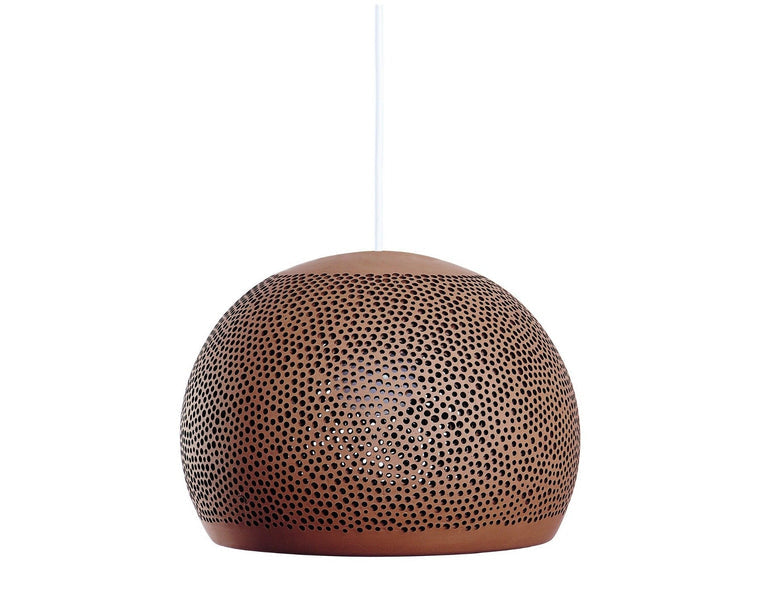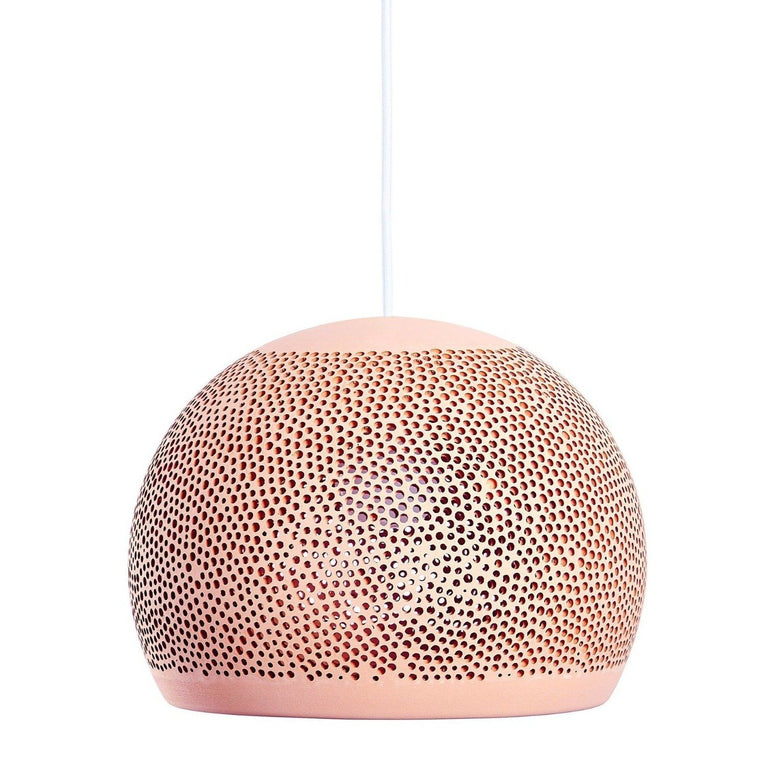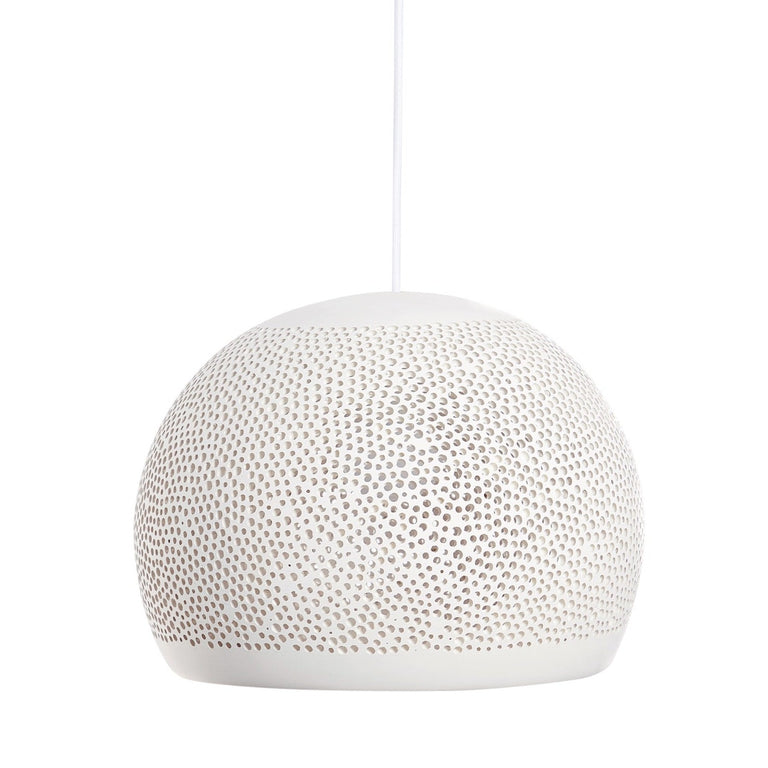 Handmade in Southern Spain, the SpongeUp collection combines traditional pottery techniques with contemporary lighting design. 
When the light is turned on, the spongy surface creates a unique and soft stellar ambiance in the room. When it's turned off, the lamp becomes an organic decorative element with its matte surface and earth-toned colours.
The SpongeUp lamps are available in four different sizes (small, medium, large and XL) and four different colours (Matte White, Terracotta, Chocolate & Dark Terracotta)
Pott's earthenware collections are hand-crafted with care and dedication, taking pottery to a new level. Each one displays a well-balanced distribution of flowing forms and symmetries while their matt surface and natural colours blend seamlessly into its environment. 
All electrical fittings and 2 metres of cable included. Globes not included but can be purchased in store. 
Lead time can be approx. 12-16 weeks from time of order. Please call our team to confirm. 
Freight will be quoted once order is placed.
Sizes: Dimensions (approx.)
Small - 22cmD x 16cm H
Medium - 30cm D x 22cm H
Large - 40cm D x 30cm H
XL - 60cm D x 48cm H
Tips for finding the right size
Determining the best size pendant for your space is a big consideration. Are people going to walk under it or will it be positioned over a table / bench? Are you wanting a statement piece to grab attention or do you prefer your lighting subtle and complimentary? If you are unsure please give the team at The Light House Noosa a call.