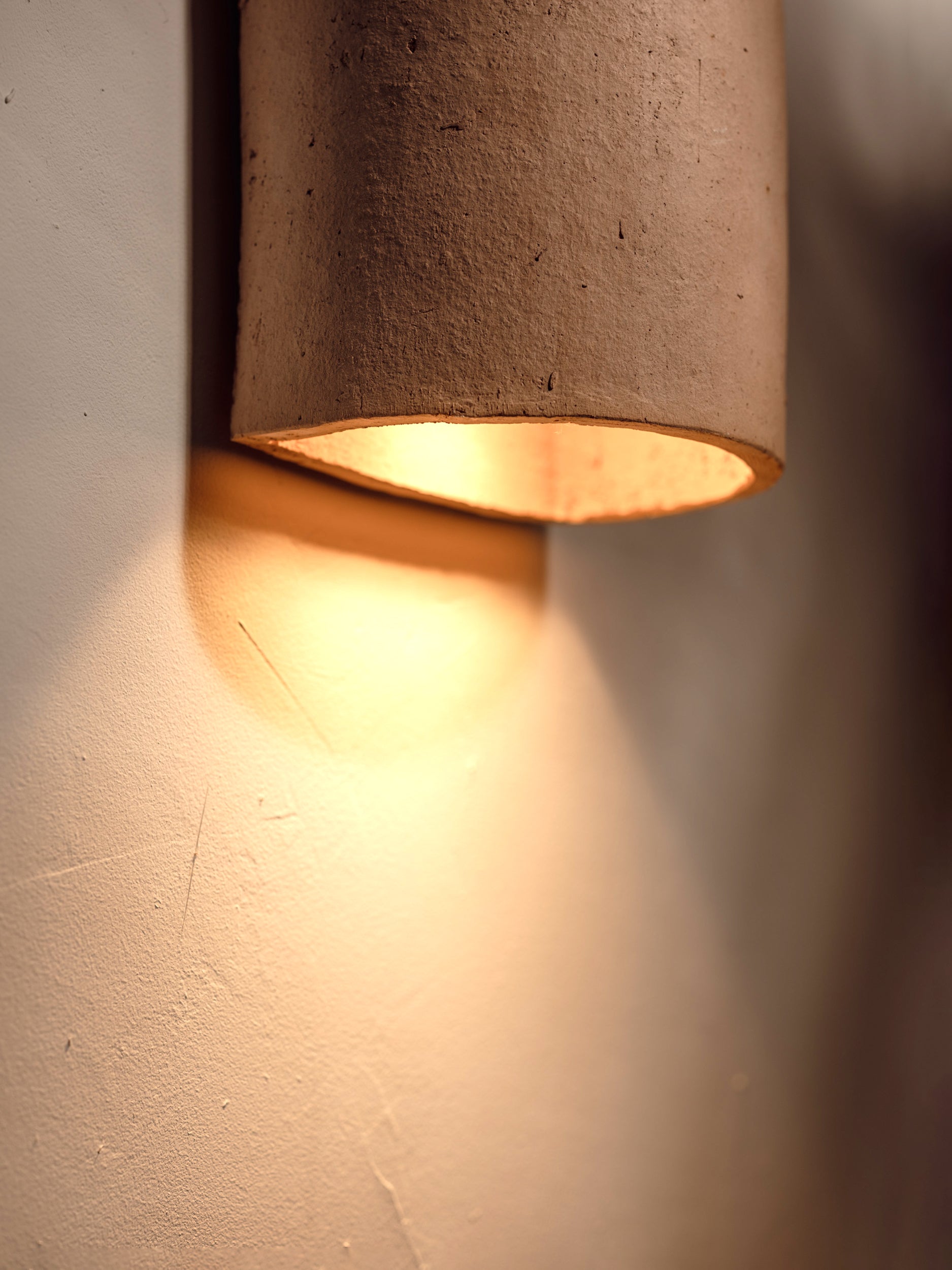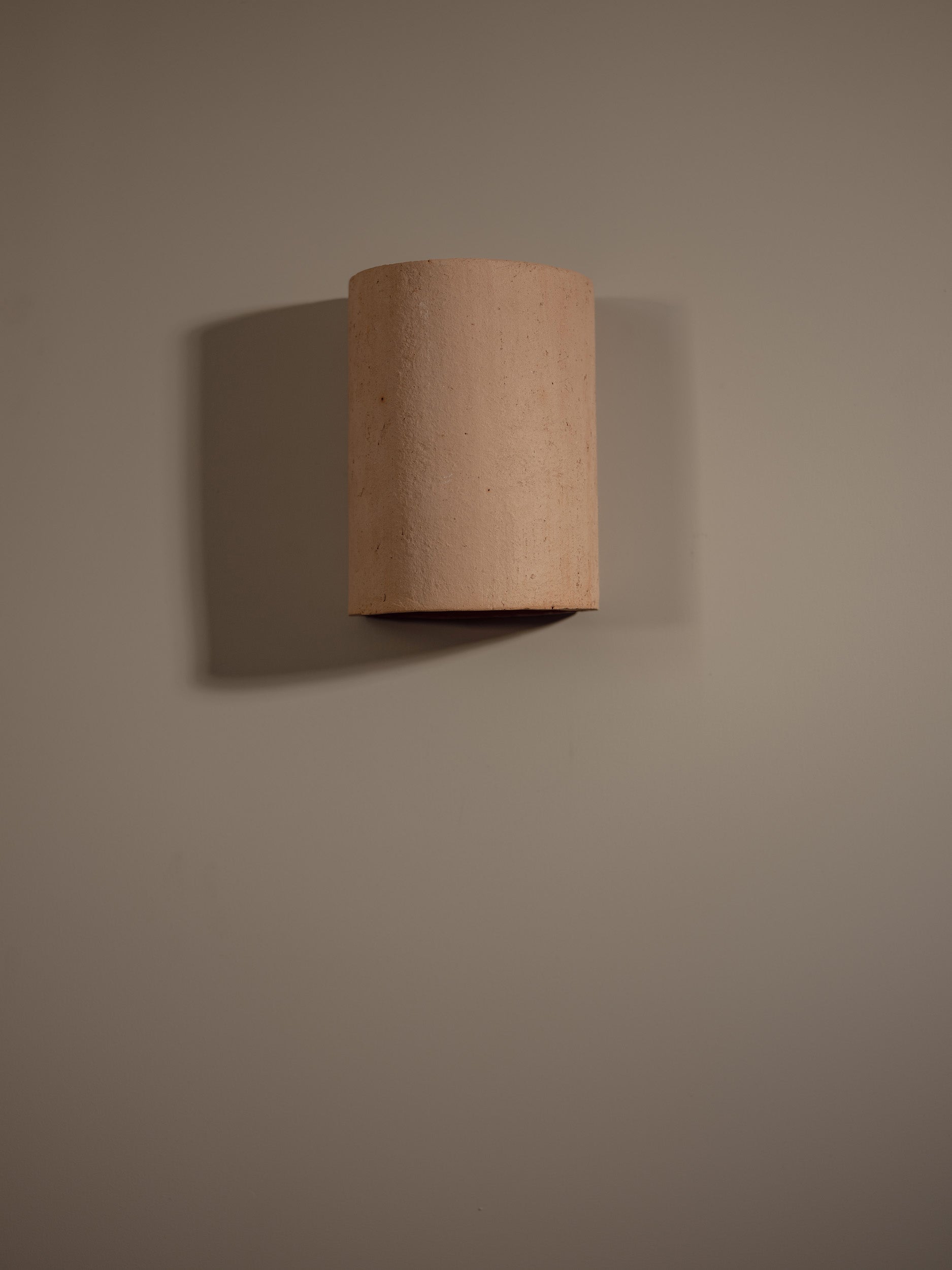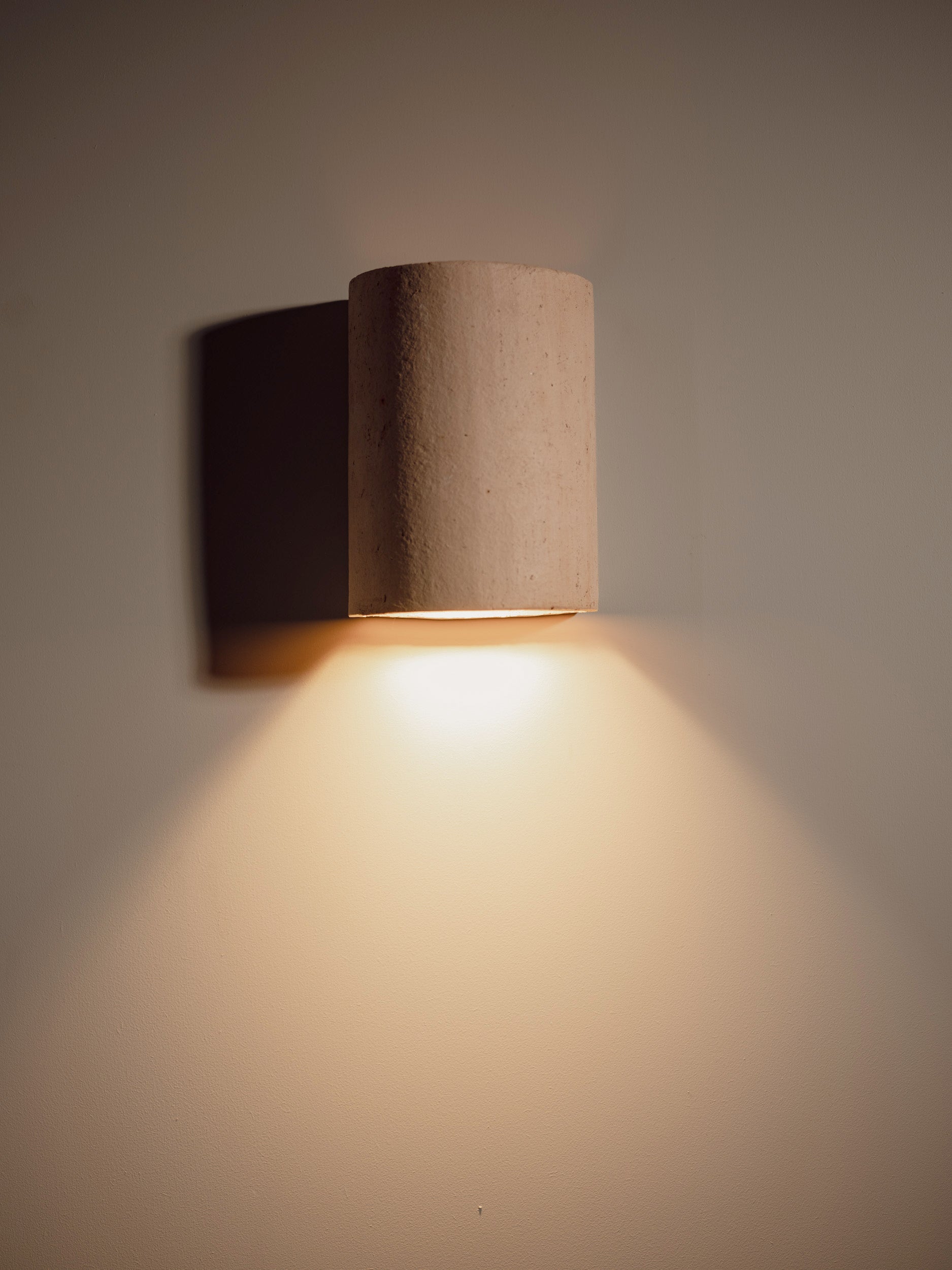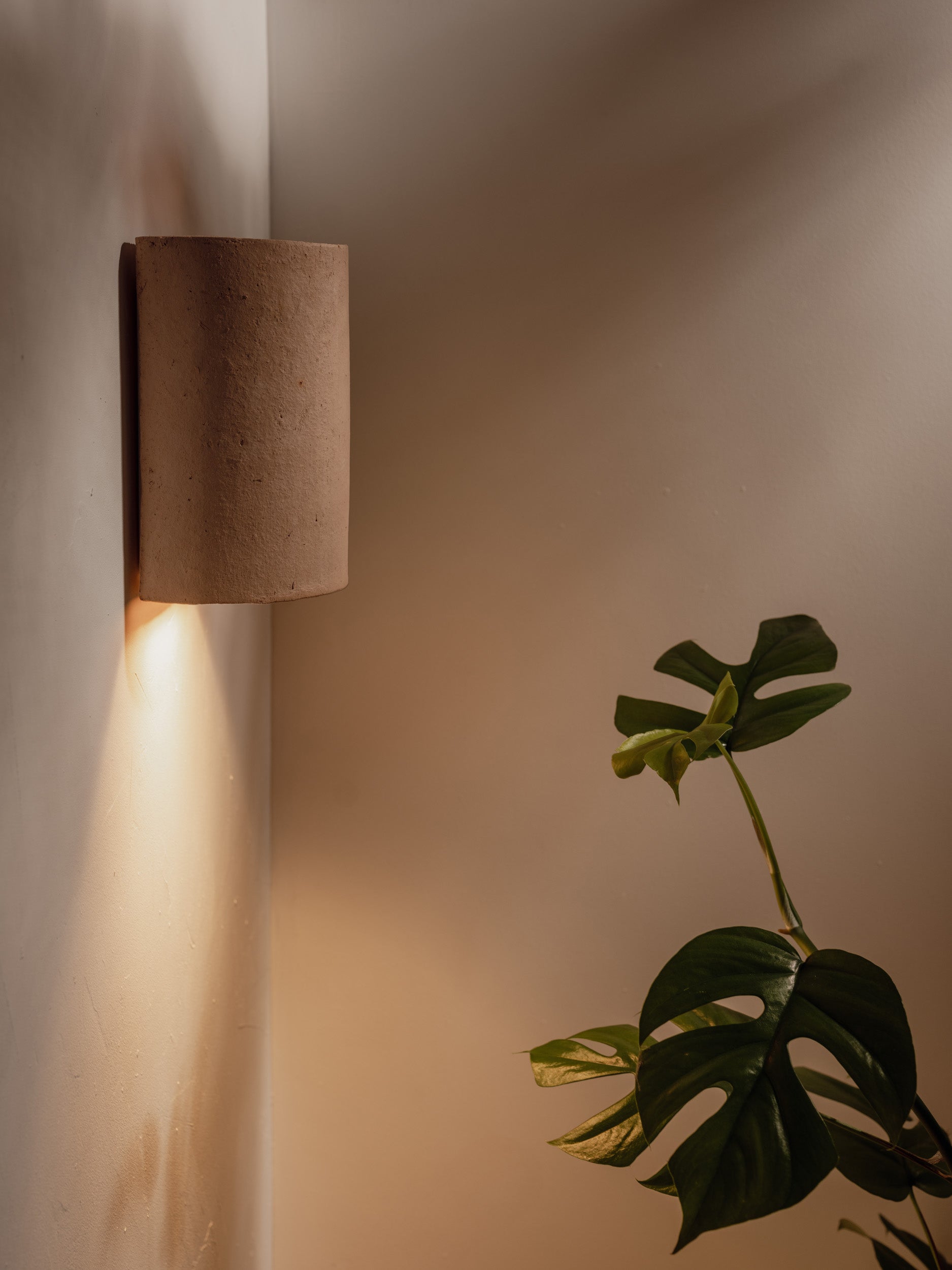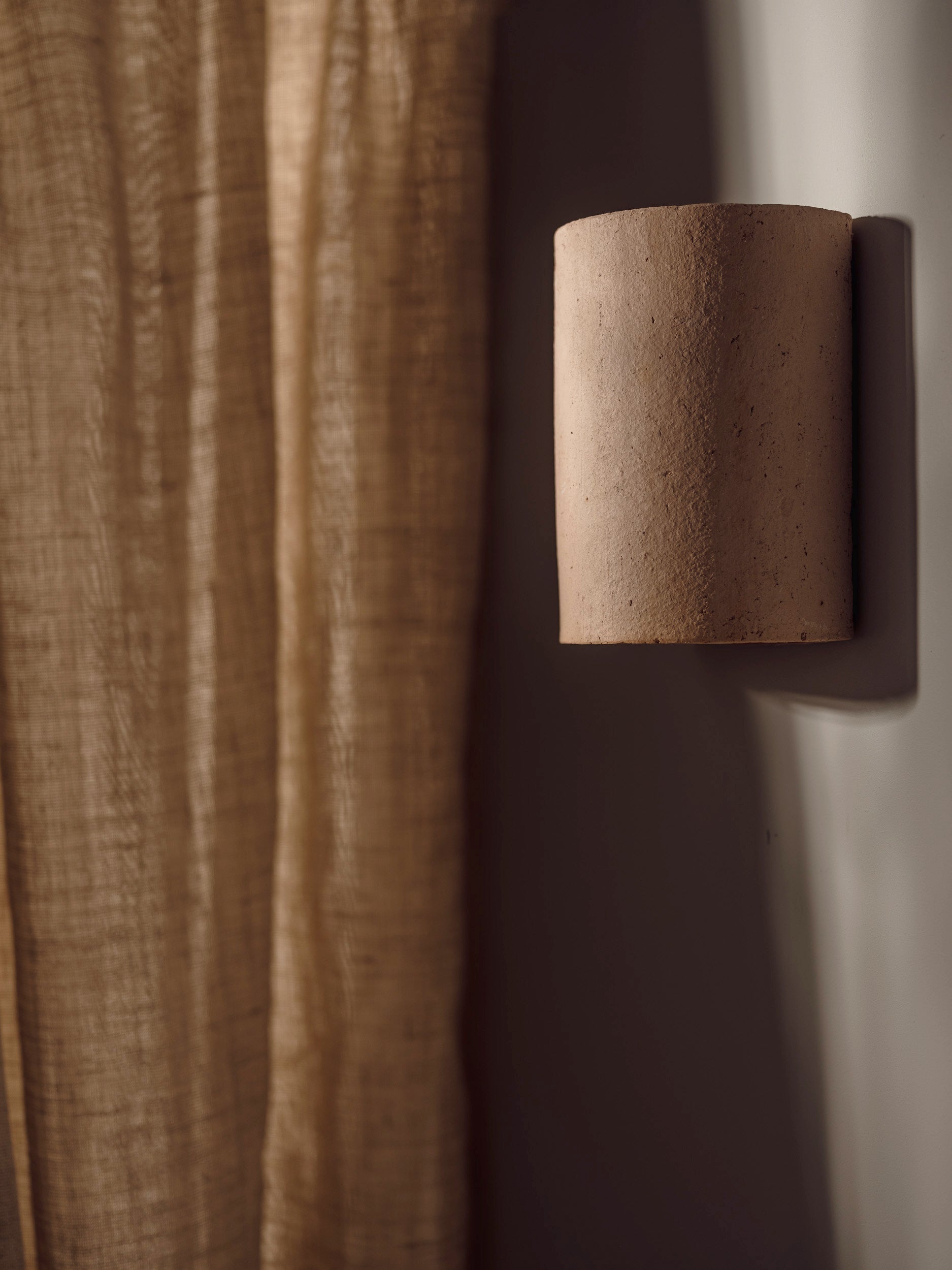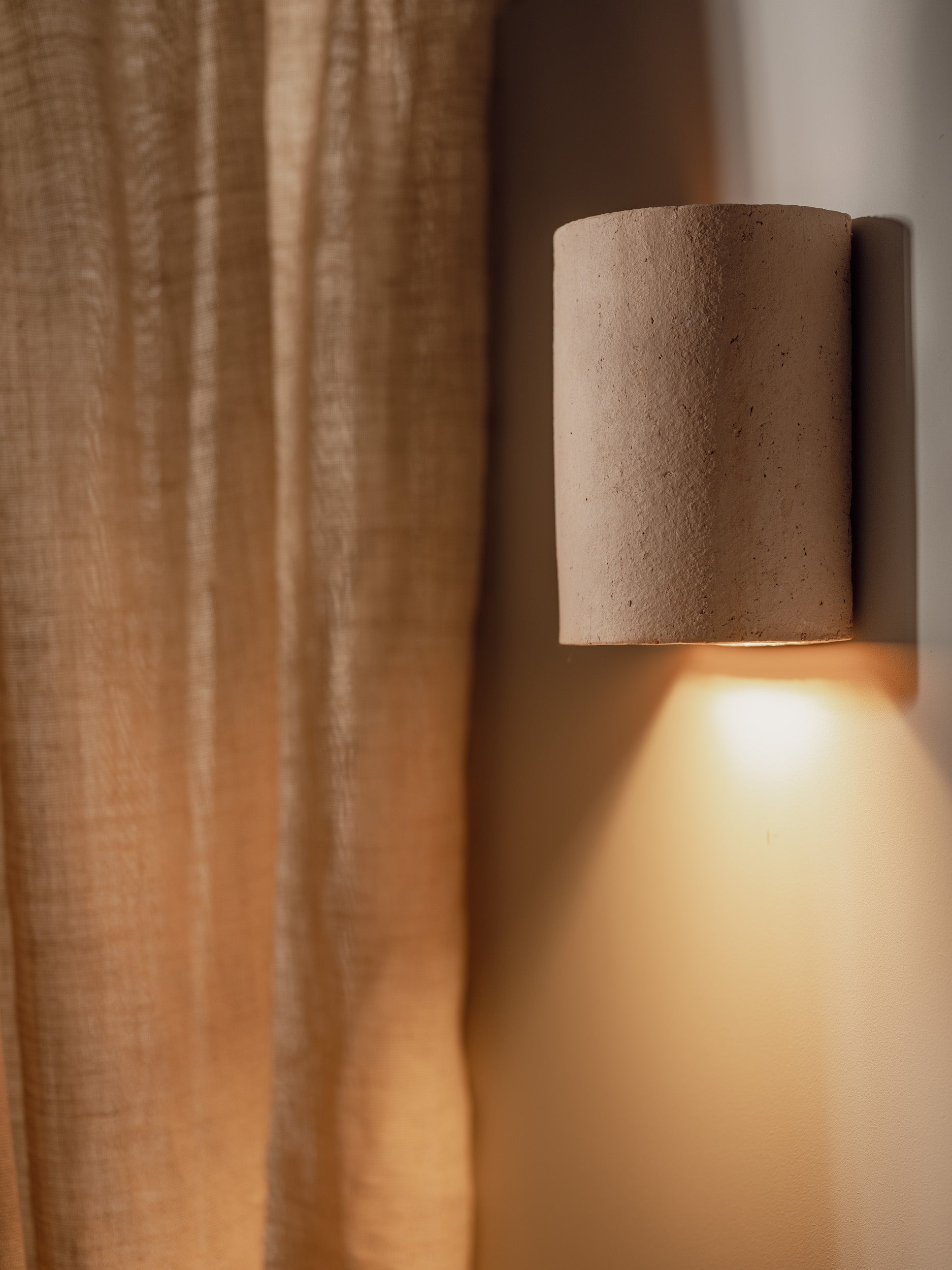 Interior Handmade Ceramic Wall Light - Nudie | Short
The organic, raw finish allows you to add a touch of nature to your space, creating a lovely sense of tranquillity and calm whether the light is turned on or off. Nude has a matt, unglazed finish allowing the natural beauty of the delicate clay to shine. Seamlessly mounted on a near invisible custom designed back plate, allowing your wall light to hug your wall tightly. Nude has been carefully sealed to create a highly water/ moisture repellent surface whilst keeping the clay's natural raw appearance.
Due to the handmade nature of these wall lights and clays natural properties, you might expect to find slight variations in colour tone, unique beauty spots, rough patches, indents and marking. This is what gives each wall light individual lasting value and is not considered as an imperfection or fault.
Interior Nudie is available in 1 size - Short
DIMENSIONS: 120W x 90D x 170H mm +/- 5mm
WEIGHT:
2 kg approx.
CLAY TYPE:
Nudie
FINISH:
Raw, sealed
LIGHT DIRECTION:
Down with a soft upwards glow
LIGHT SOURCE:
GU10 240V, LED Globe, 5-10W (globe not included)
IP RATING:
IP20- For indoor use only
WARRANTY:
3 years
LEAD TIME: 
As these are handmade to order please allow a 6-7 week lead time
IN-STOCK LEAD TIME: 2-3 weeks, Sometimes we can send out your lights even quicker than 2-3 weeks if you are trying to meet a deadline.