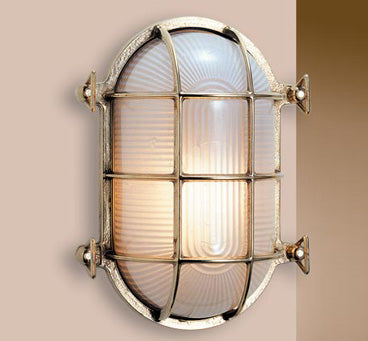 Another impressive head turner!
This polished solid brass bunker light has a sand blasted glass diffuser and comes with a 10 year anti corrosion warranty.
It comes in 3 sizes:
262mm wide x 195mm high and 140mm deep
235mm wide x 135mm high and 110mm deep
175mm wide x 130mm high and 100mm deep
These will be sure to win admirers.