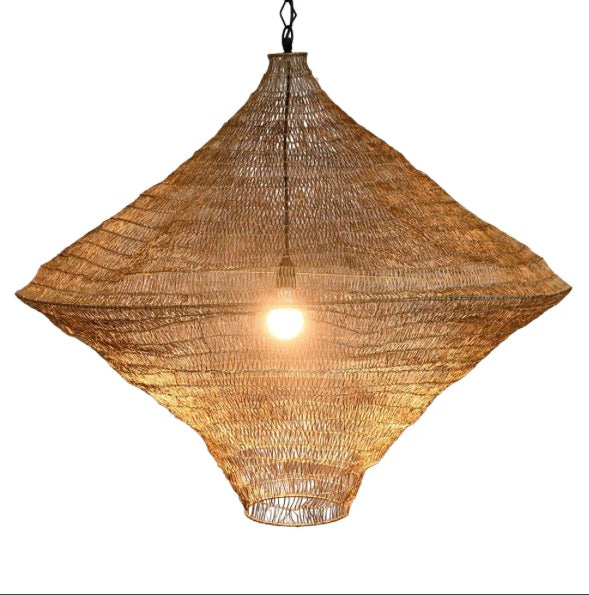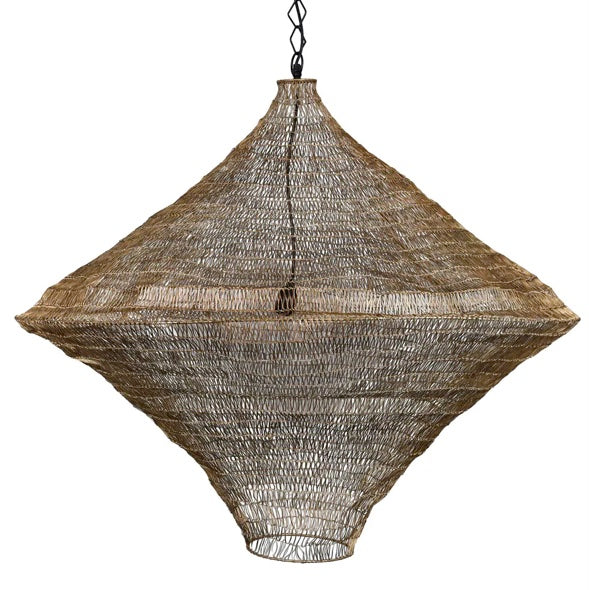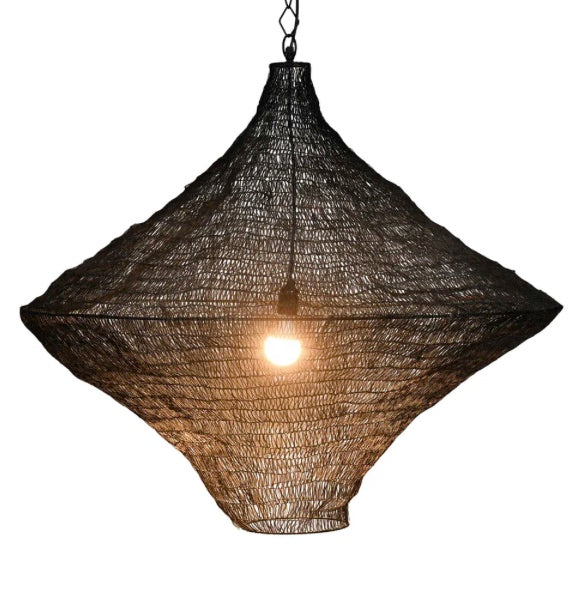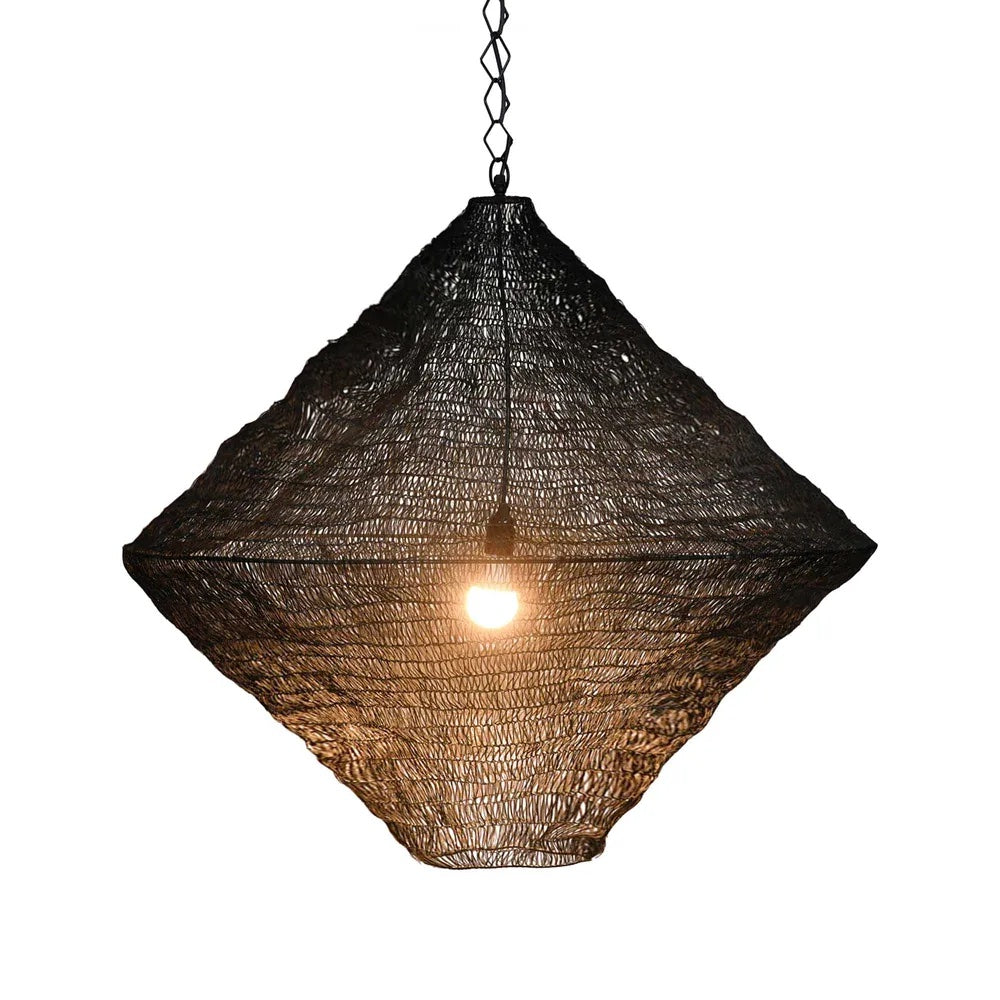 Mesh Ceiling Pendant | Brass or Black
Our Mesh pendant is a modern and stylish hanging lamp in medium or large sized, diamond-shaped shade with a black or brass finish on the outside, giving it a sleek and sophisticated look. The shade is made of aluminum and is suspended by adjustable cord and chain that allows you to customize the height of the lamp. The lamp has a minimalist design that would complement a variety of interior styles, from contemporary to industrial. It is perfect for adding a touch of elegance and sophistication to any space, whether it's a living room, bedroom, or dining room.  The large size with a width of 1020mm makes a stylish, bold lighting statement in a stair void, entry or living area.
DIMENSIONS: Medium W61cm x H54cm LargeW102cm x H85cm
*PRE ORDER BRASS MEDIUM AND LARGE  FOR DELIVERY EARLY DECEMBER. BLACK MEDIUM OUT OF STOCK UNTIL APRIL 2024.
*Please allow 2 to 4 weeks for delivery.