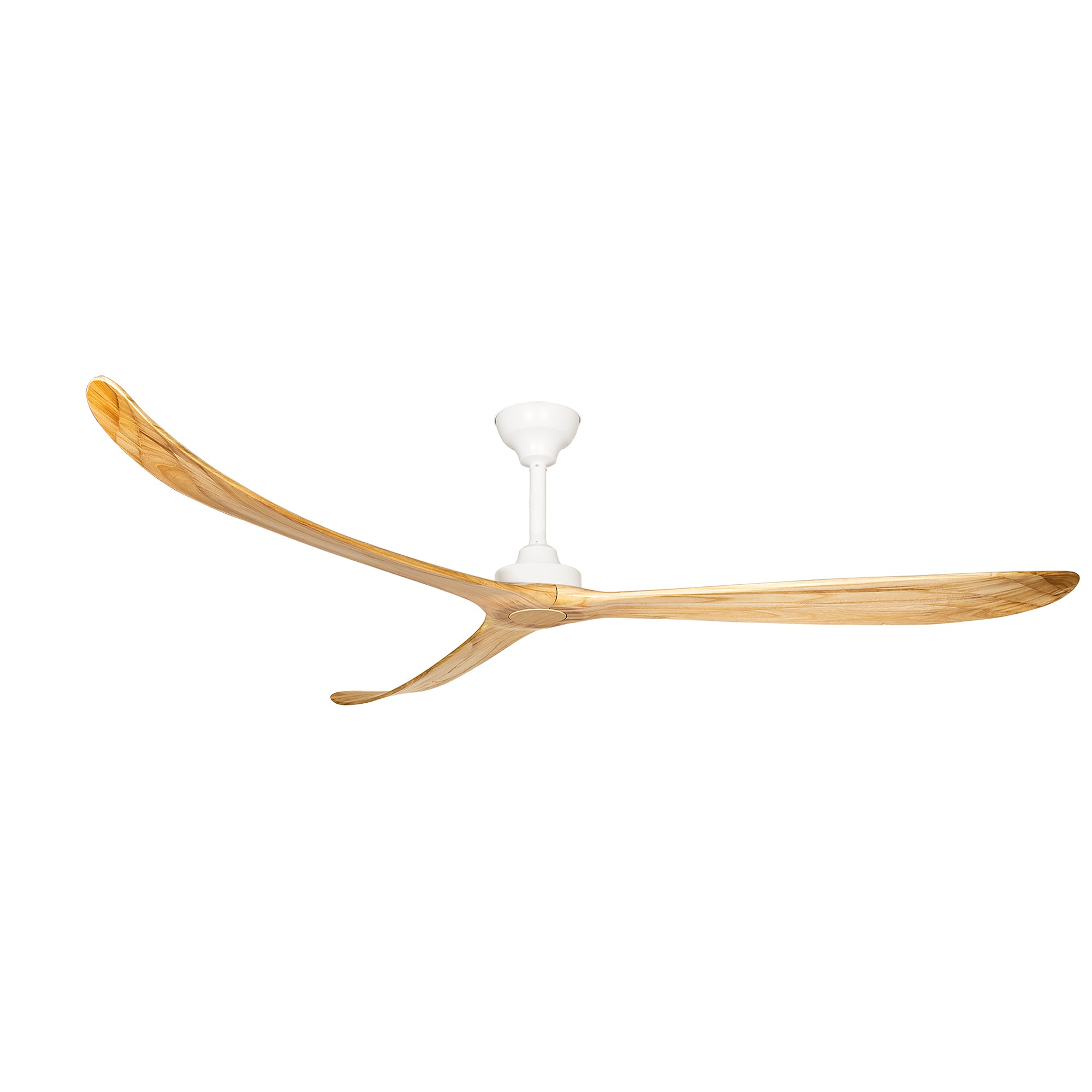 The 100″ Kirra DC ceiling fan in Matte White with Natural blades will make an impressive statement in any space, thanks to its massive 254 cm blade span.
Carefully designed and engineered to provide sweeping airflow ideal for large enclosed spaces, the Kirra DC ceiling fan moves huge volumes of air for highly efficient cooling and air circulation.
The Kirra features a highly efficient Neodymium DC motor to provide the power and torque required to effectively spin such large blades. Each blade is meticulously carved from Paulownia timber – a lightweight, moisture-resistant and highly renewable timber.
Includes a 6-speed remote control with reversing function (for summer and winter comfort) and fan-off timers for set-and-forget convenience.