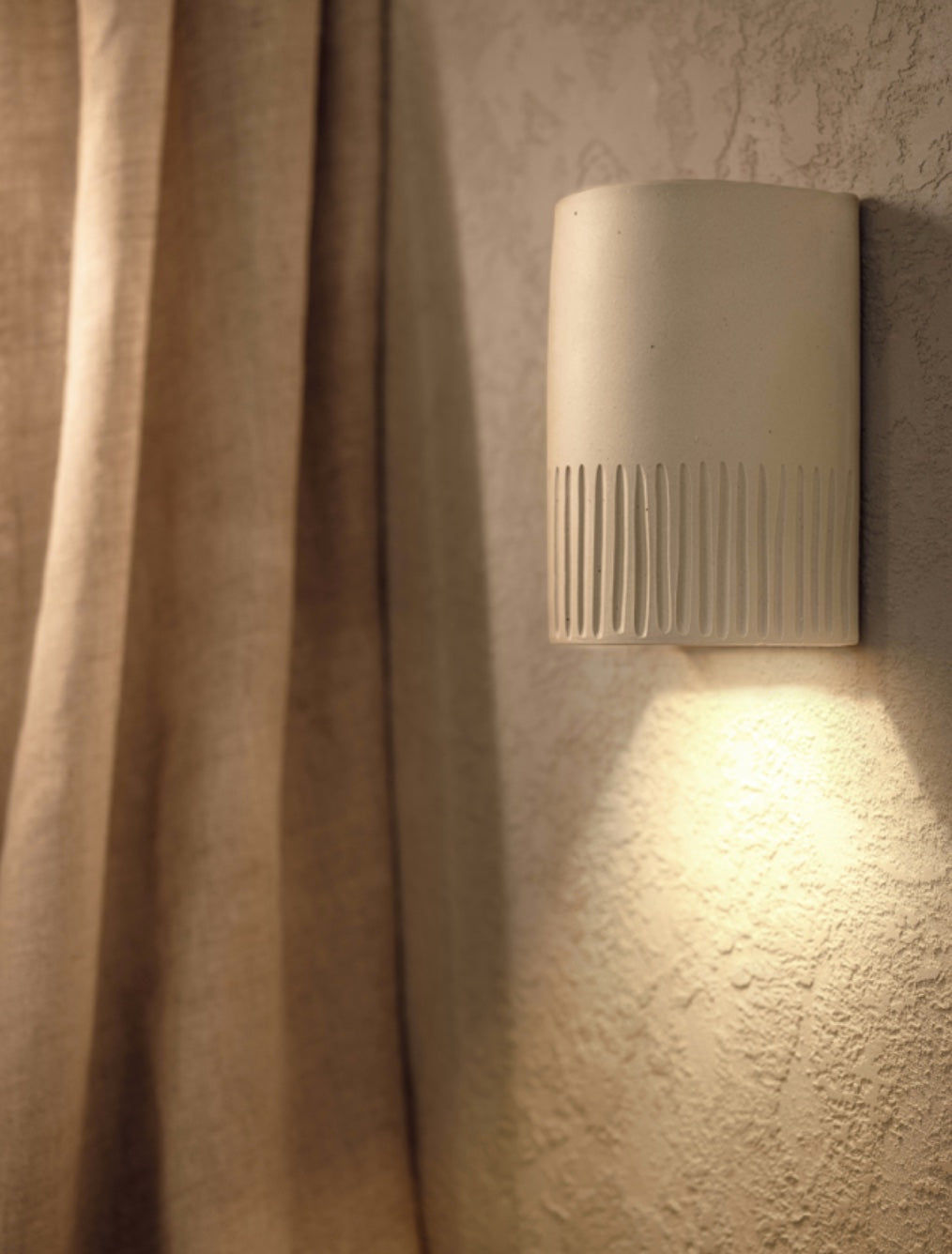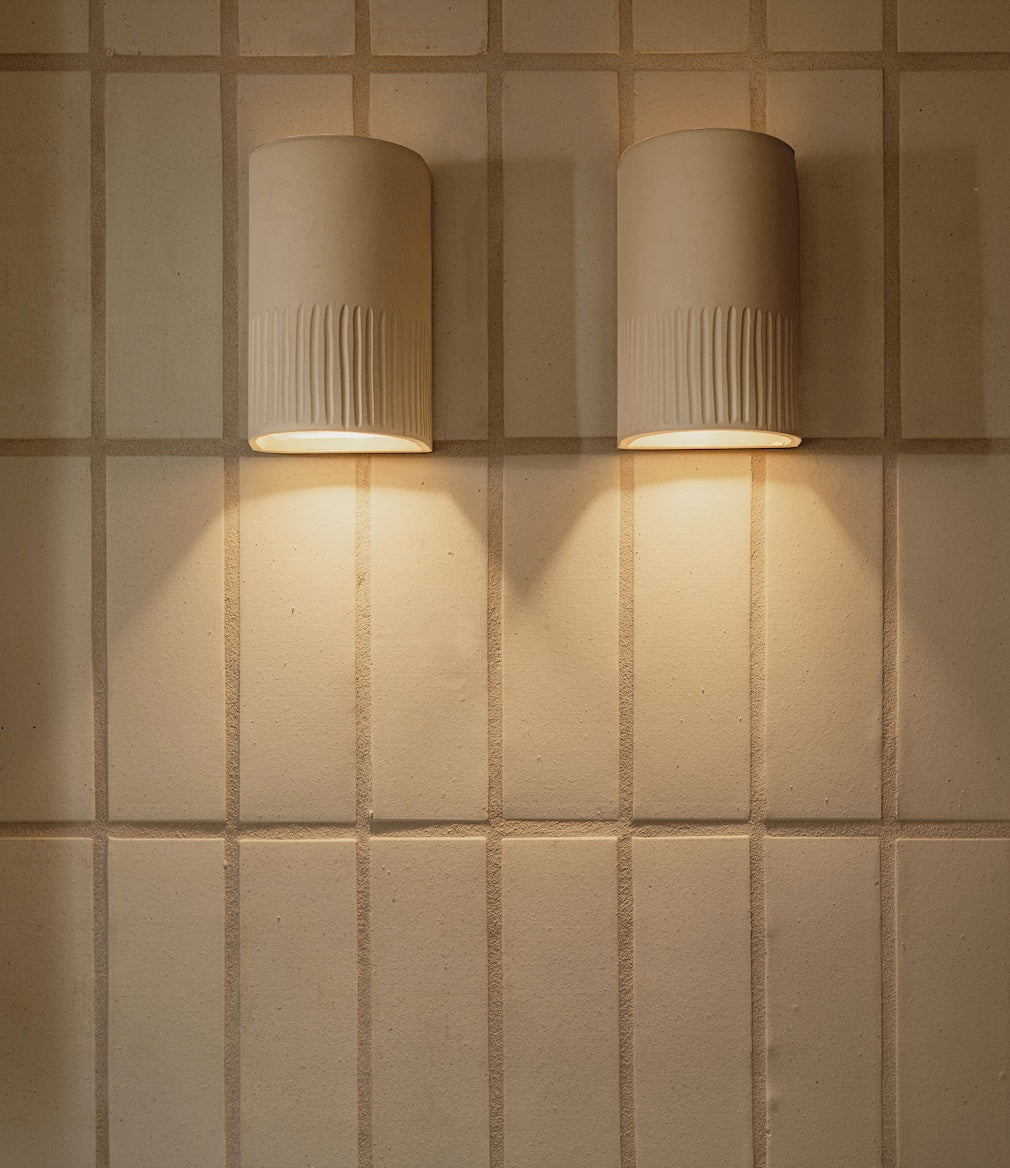 Interior Handmade Ceramic Wall Light - Stone | Short
The Stone wall light; also known as our naked tanned Day. This meticulously handmade fixture brings warmth and ambiance, enhancing any interior with its soft yet dynamic downward light and compelling silhouette. Constructed from smooth clay, this piece is left unglazed and twice fired to achieve a seamless, sandy hue that emulated the appearance of natural stone.  The lower third features a playful corduroy pattern, expertly carved by hand to add texture to your wall. With a custom back plate designed for near invisibility, this wall light stands out beautifully when added to white walls, or integrates seamlessly with a timber or travertine feature wall. To ensure consistency while celebrating its handmade characteristics, the Stone wall light is slip-cast into a mould.
Interior Stone is available in 1 size - Short
DIMENSIONS: 120W x 100D x 180H mm +/- 5mm
WEIGHT: 2 kg approx
CLAY TYPE: Smooth
GLAZE COLOUR: Unglazed stone
LIGHT DIRECTION: Down with a soft upwards glow
LIGHT SOURCE: GU10 240V, LED Globe, 5-10W (globe not included)
IP RATING: IP20- For indoor use only
WARRANTY: 3 years
LEAD TIME: As these are handmade to order please allow a 6-7 week lead time
IN-STOCK LEAD TIME: 2-3 weeks, Sometimes we can send out your lights even quicker than 2-3 weeks if you are trying to meet a deadline.
* Each Stone wall light is one of a kind, with charming variations in size, finish, and form including natural quirks. Because our Stone wall lights are unglazed, this means there is no hiding any inconsistencies that sometimes happen when being handled by our talented ceramicists. This is what gives Stone its own unique value, celebrate their character with us.