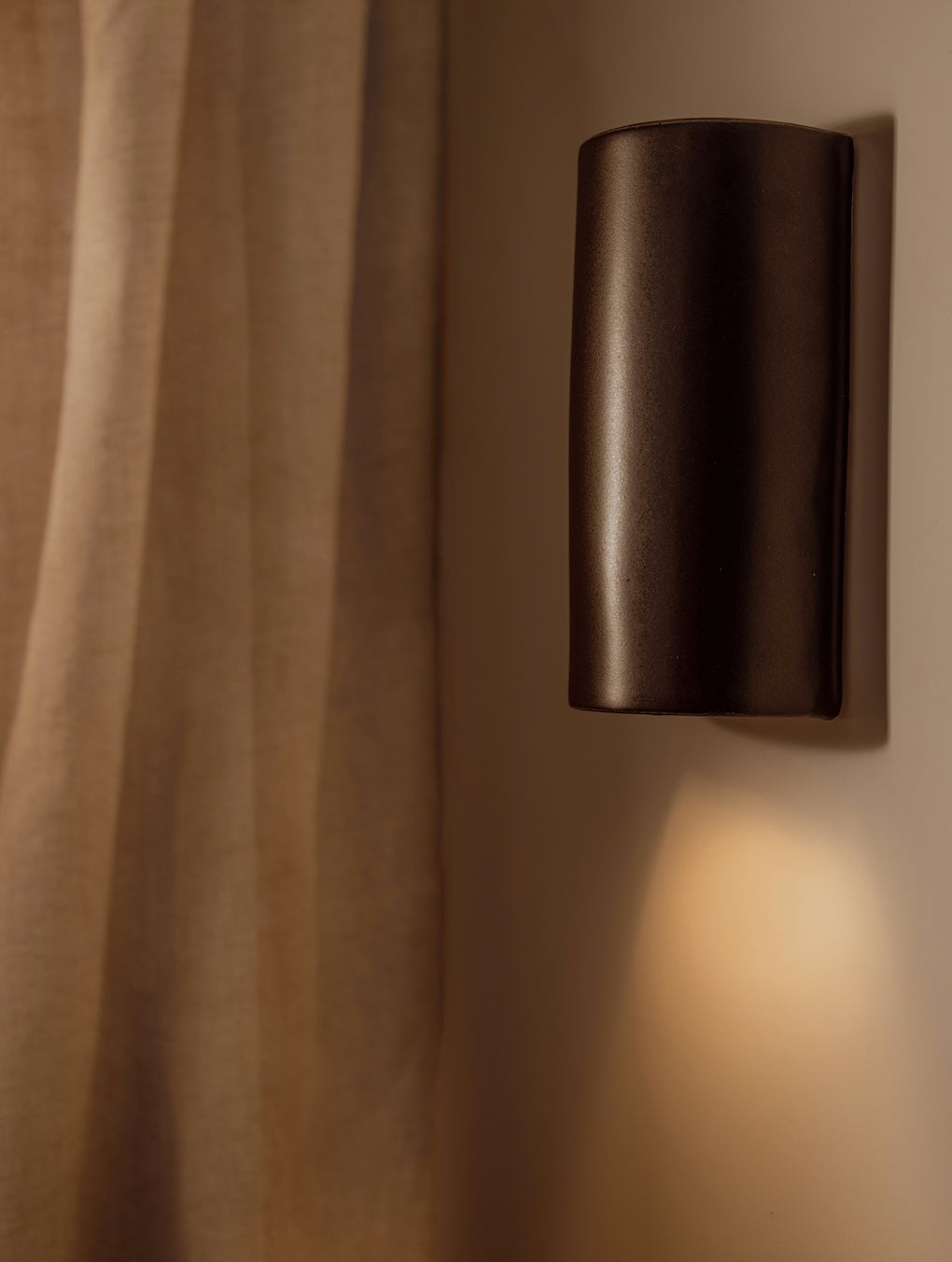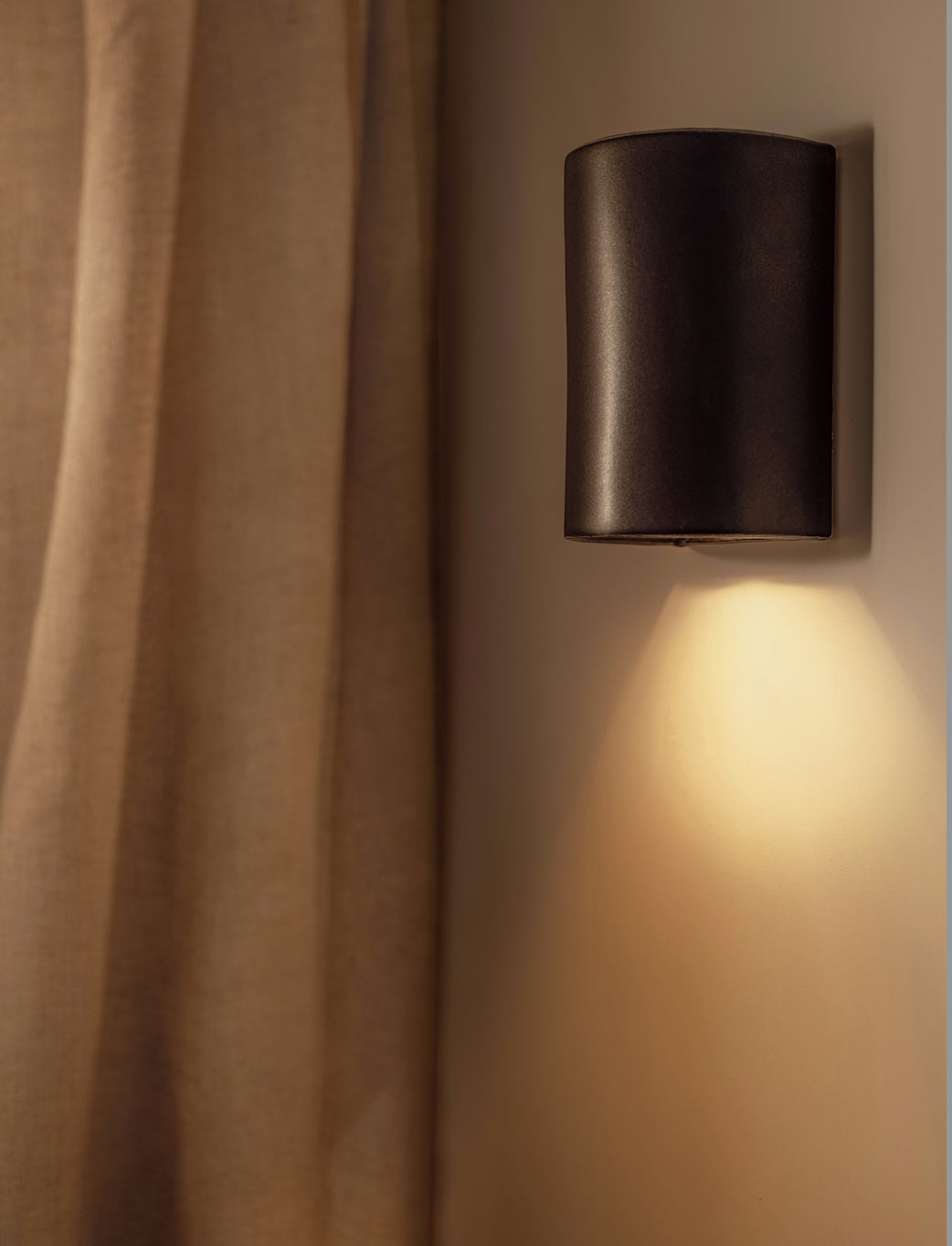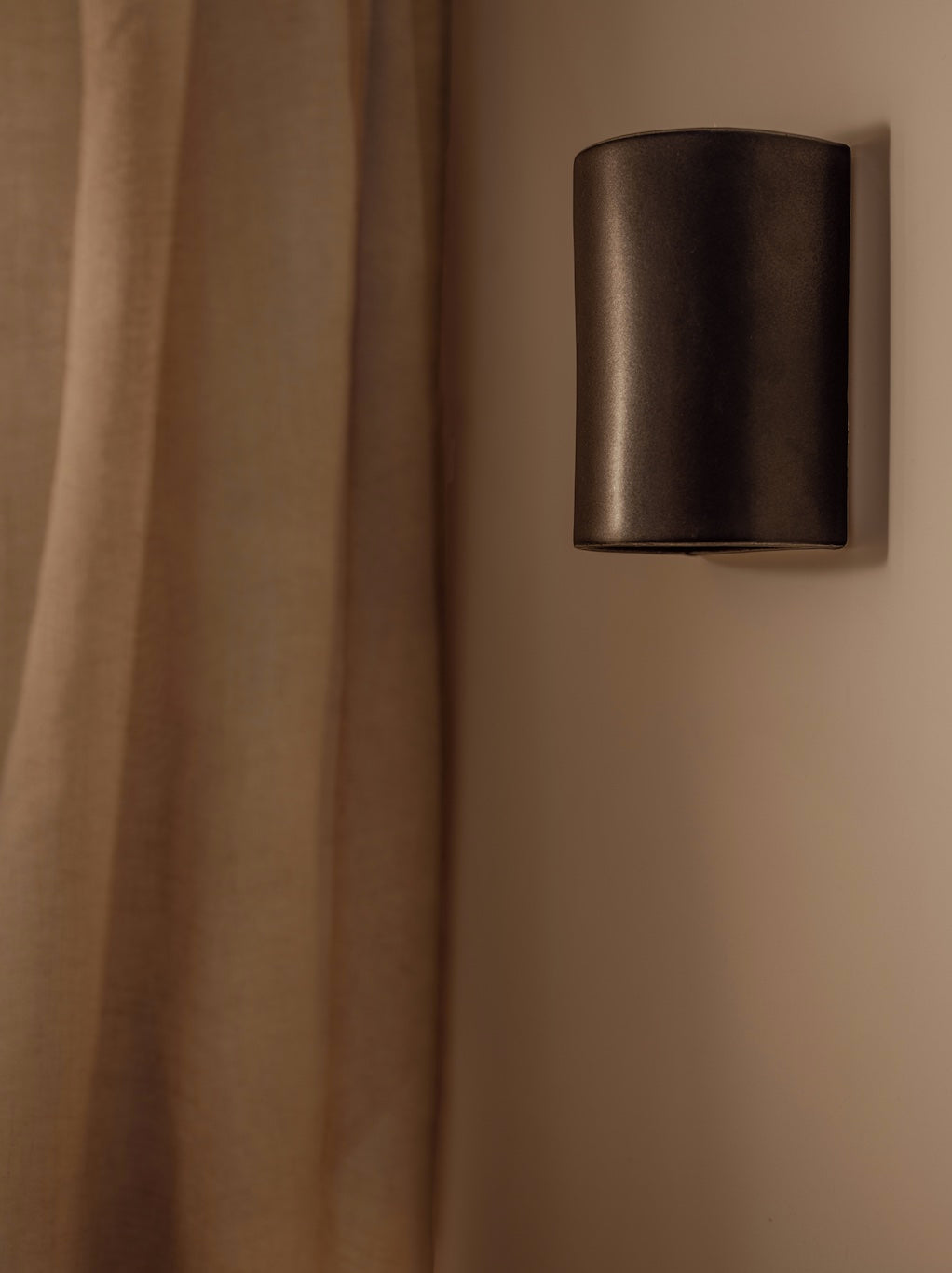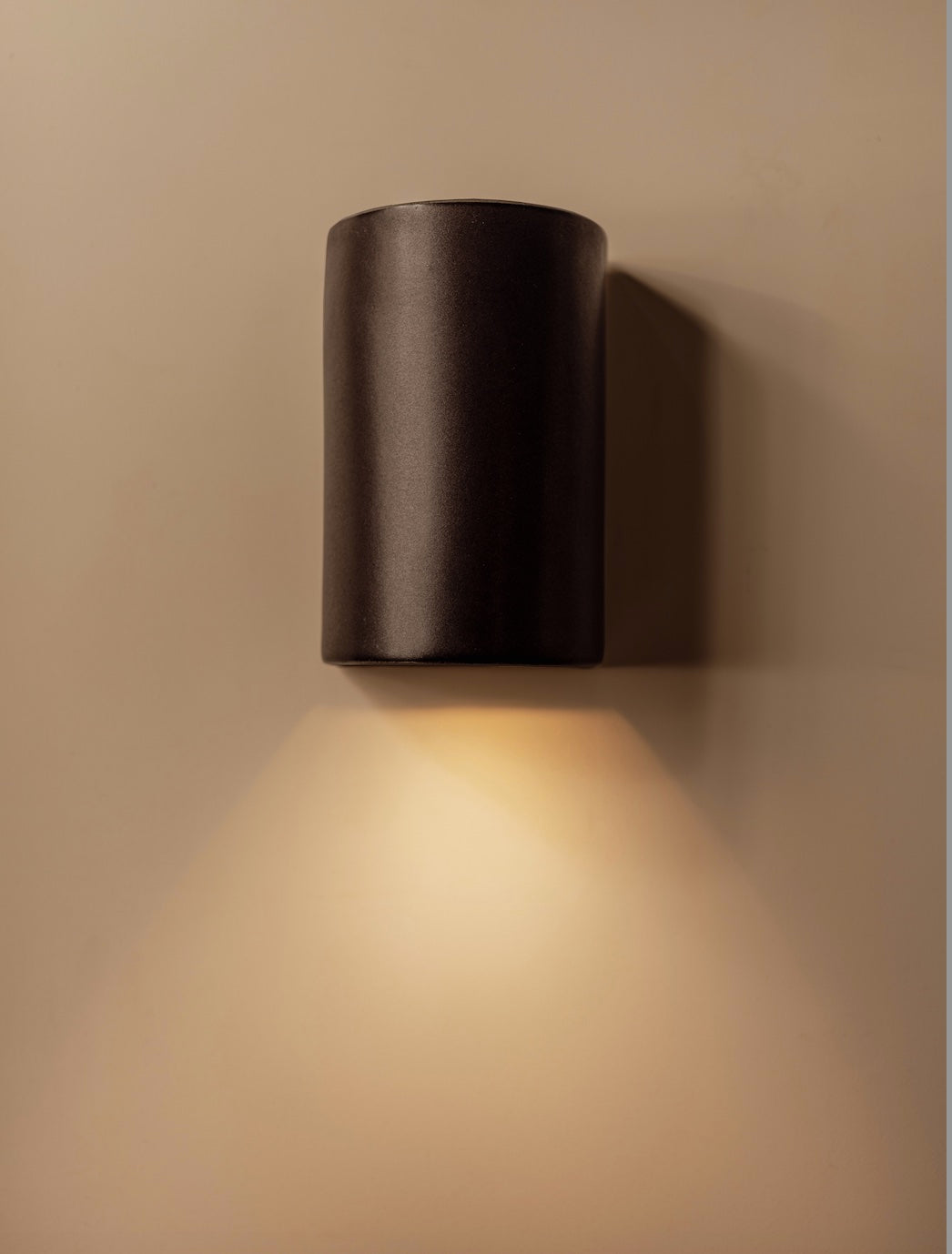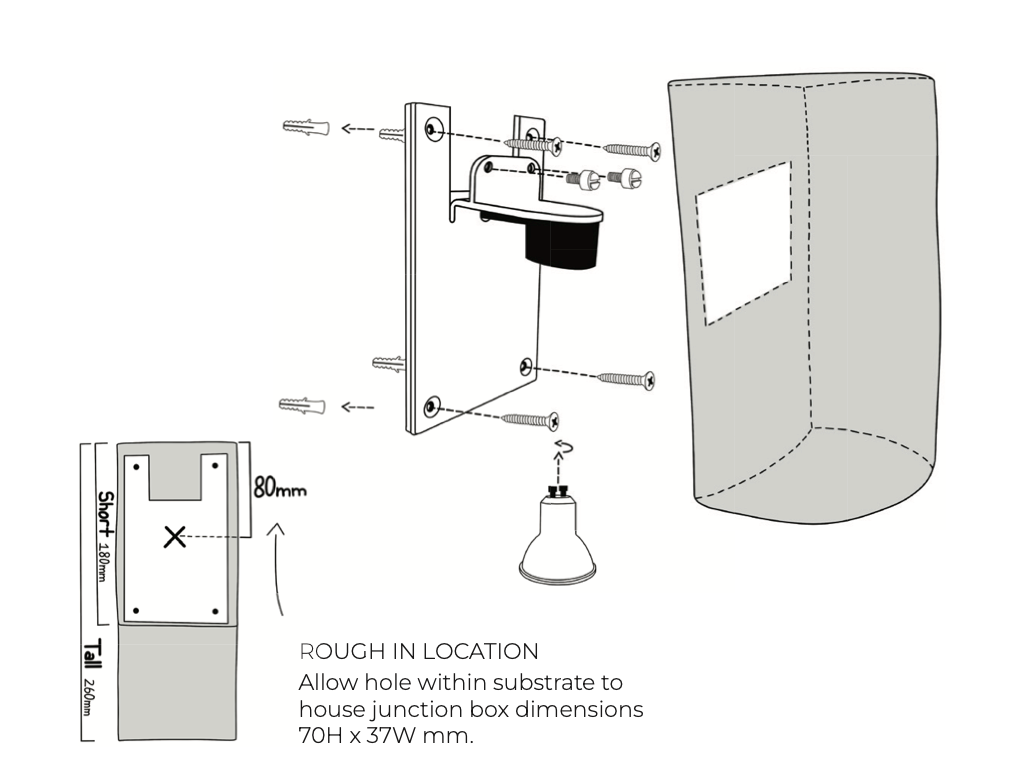 Interior Handmade Ceramic Wall Light - Slate | Short or Tall
Introducing Slate, the most alluring glaze to join the Handmade Ceramic Collection. With Slate, we're delving into the realm of deep, moody aesthetics, catering to those who want to embrace raw, natural materials and a darker, more atmospheric ambiance to their space. Taking cues from the designs of Saxon Hall, a distinguished Tasmanian architect renowned for his adept integration of local timbers and captivating darker facades, Slate encapsulates the very essence of his architectural vision. We aimed to craft a glaze that seamlessly complements Tasmania's rugged landscape and the remarkable architecture it inspires. Slate itself is a captivating dark charcoal nearly black hue, with intriguing variations of mottled copper and chocolate tones, unique to each batch and firing position within the kiln. When bathed in direct sunlight, Slate takes on a subtle shimmer, almost reminiscent of a metallic finish. A custom designed electrical back plate ensures a snug fit against your wall. To maintain uniformity while preserving the unmistakable handmade charm,
Due to the handmade nature of these wall lights, you might expect to find slight variations in size, glaze finish and form including unique beauty spots and natural inconsistencies. This is what gives each wall light individual lasting value and is not considered as an imperfection or fault.
Available in 2 sizes - Tall & Short

DIMENSIONS:
Tall: 120W x 100D x 260H mm +/- 5mm 
Short : 120W x 100D x 180H mm +/- 5mm
WEIGHT: Tall - 2.5kg approx. | Short - 2kg approx.
CLAY TYPE: Smooth
GLAZE COLOUR: Shimmered Slate
LIGHT DIRECTION: Down with a soft upwards glow
LIGHT SOURCE: GU10 240V, LED Globe, 5-10W (globe not included)
IP RATING: IP20- For indoor use only
WARRANTY: 3 years
LEAD TIME: As these are handmade to order please allow a 6-7 week lead time
IN-STOCK LEAD TIME: 2-3 weeks, Sometimes we can send out your lights even quicker than 2-3 weeks if you are trying to meet a deadline.