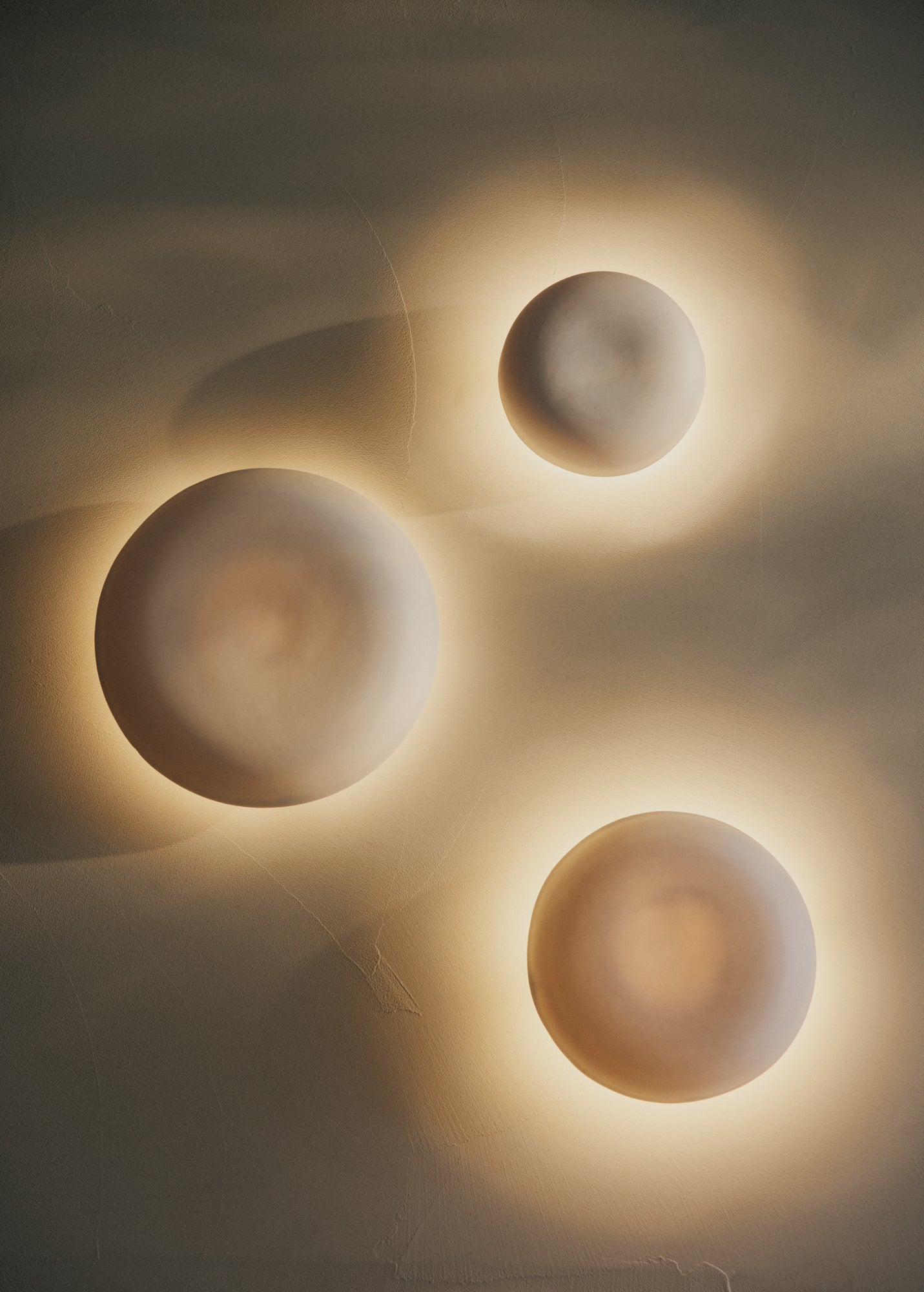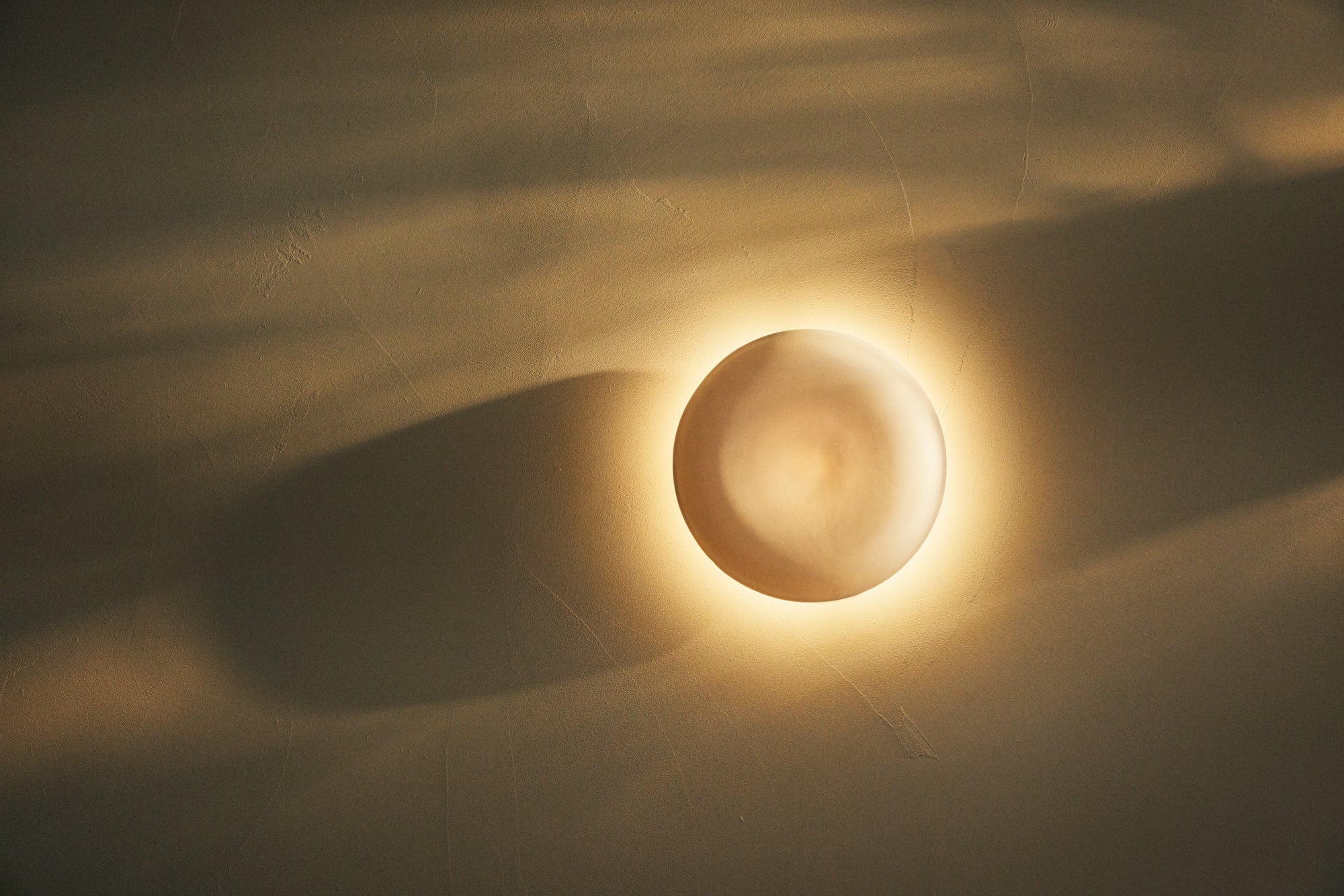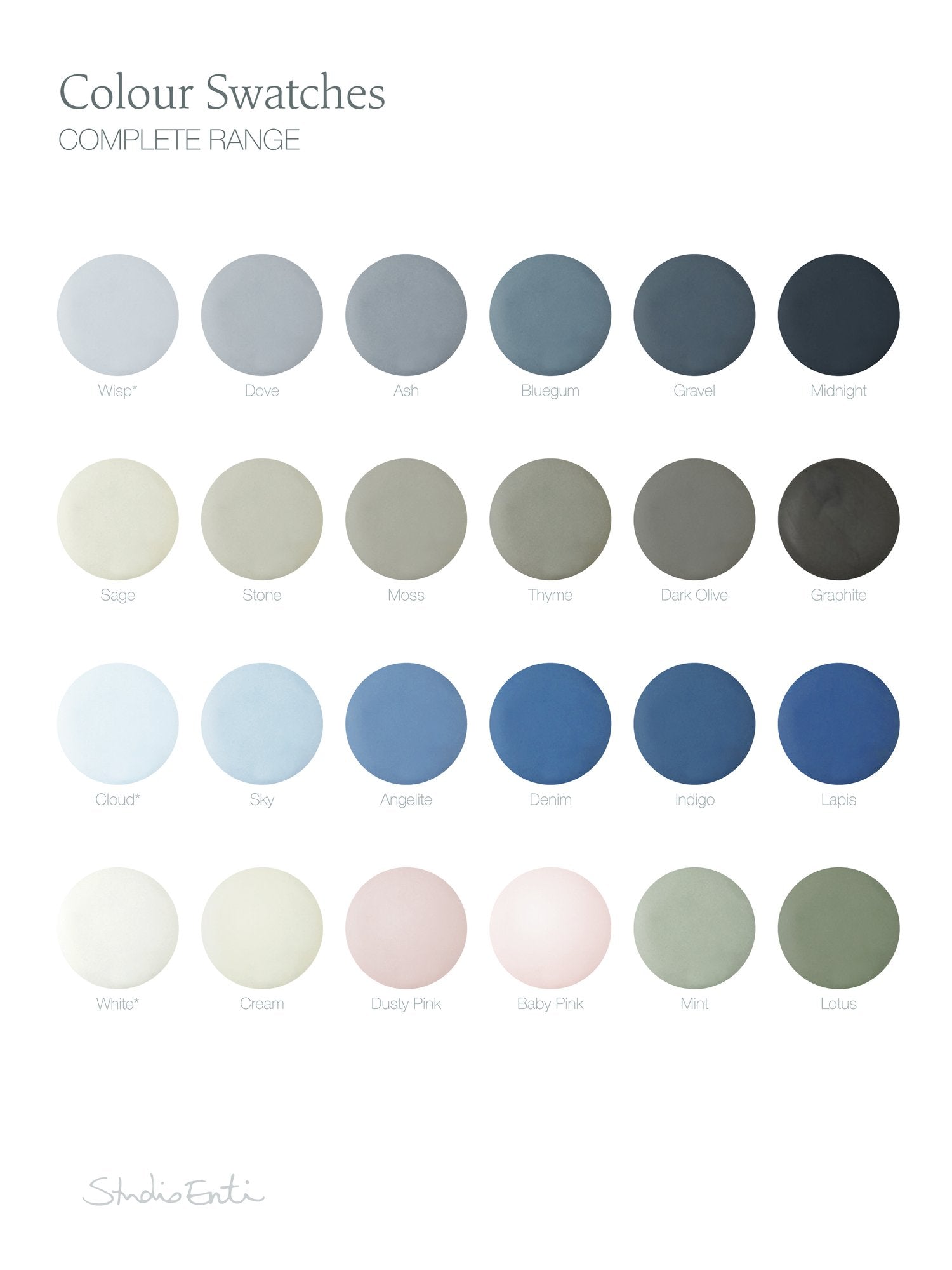 Handmade Porcelain Eclipse Wall Light
Evoke the soft glow of full moon light with ECLIPSE, a circular wall sconce cast in pure Australian Porcelain. The light sits ajar from the wall, creating a halo of warm and ambient light emanating in all directions.
Group three or more together to play with shadows and light or chose just one to create the perfect ambience in living spaces, hallways, bedrooms and architectural spaces.
Eclipse wall sconces are available in three sizes and can be cast in all shades in the Studio Enti range. Pieces cast in white have a stunning translucency, making the entire piece glow as well as casting light on the wall behind. In addition to white, wisp and cloud will offer hints of translucency with other colourways creating an opaque sconce with directional light.
Handmade in Australia. Oxides and Glazes are lead free, non-toxic and safe for daily use.
These lights require a 24V DC LED driver (not supplied). Please consult your electrician to source the appropriate load-bearing capacity.
*Made to order, please allow 2 to 6 weeks.
LIGHT SOURCE: LED 15w/m 24V~ 3000K 
MATERIALS: Porcelain
DIMENSIONS: 

 

Small -
H 70 x D180mm
                            Medium - 
H70 x W240mm
                            Large -
H 70 x D300mm