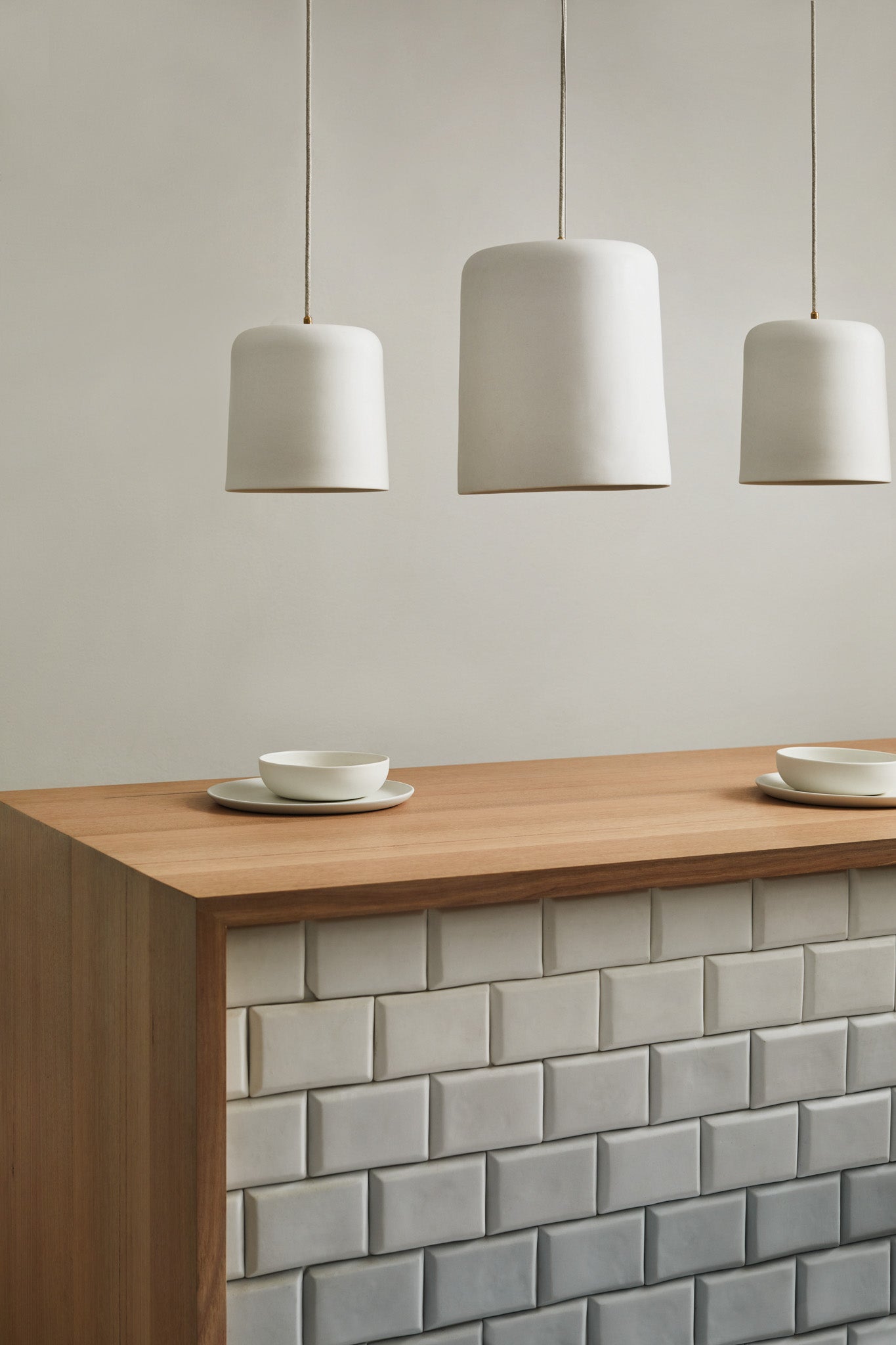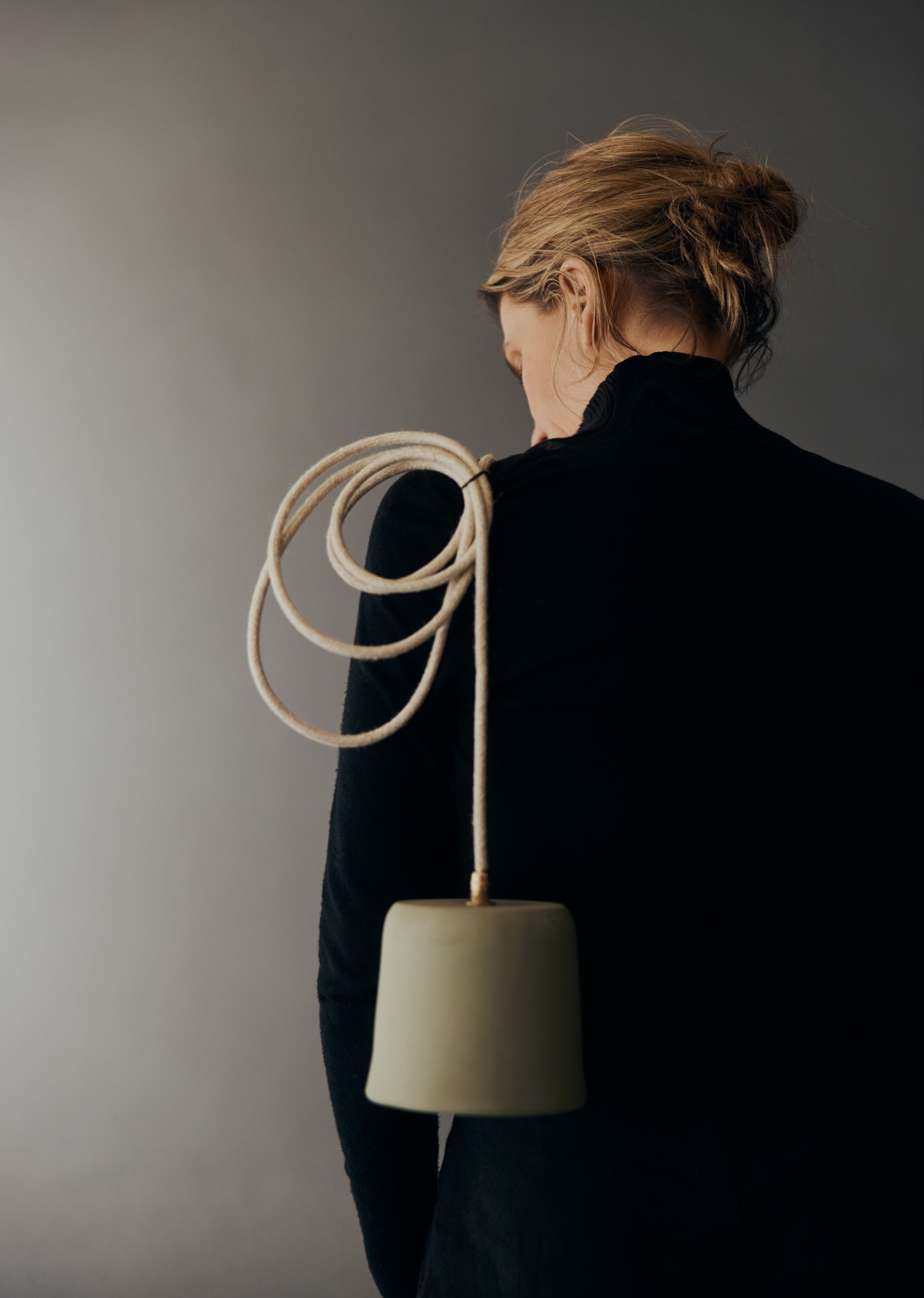 Handmade Porcelain Dawn Pendant
Classic, elemental ceramic pendants designed to enhance and illuminate - the Dawn Pendants are handmade minimalist pieces created to enhance the style and ambience of a room.
From small areas requiring a lighting detail to statement arrangements, the three sizes can be hung individually or grouped together to uniquely define and illuminate.
Made without the addition of glaze, the Dawn Pendants have a classic form and are available in an extensive range of colours. Due to the nature of the porcelain, pieces cast in white will offer a warm, ambient translucency. Both Wisp and Cloud pieces have semi-translucent qualities which can be played upon with the strength/colour of the lamp used.
The Dawn pendant includes a handmade ceramic ceiling rose.

Handmade in Australia. Oxides and Glazes are lead free, non-toxic and safe for daily use.
*Made to order, please allow 2 to 6 weeks.
LIGHT SOURCE: 1 x B22 LED (Globe not included)
MATERIALS: Porcelain, Brass
DIMENSIONS: Small - H 120 x Ø 135mm
                             Large - H 220 x Ø 210mm, 
                             Extra Large - H 360 x Ø 300mm
                          2000mm Linen Cloth Suspension