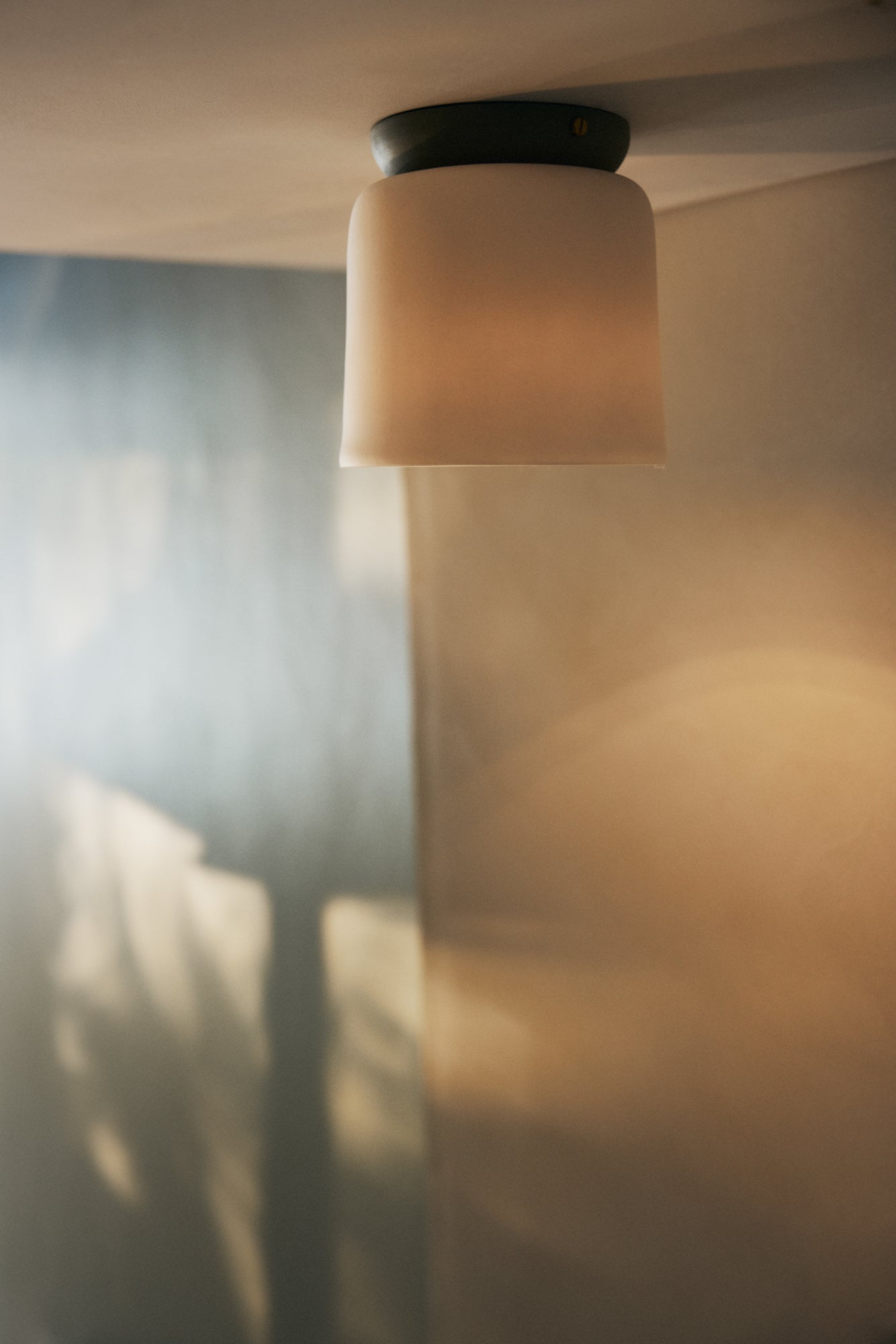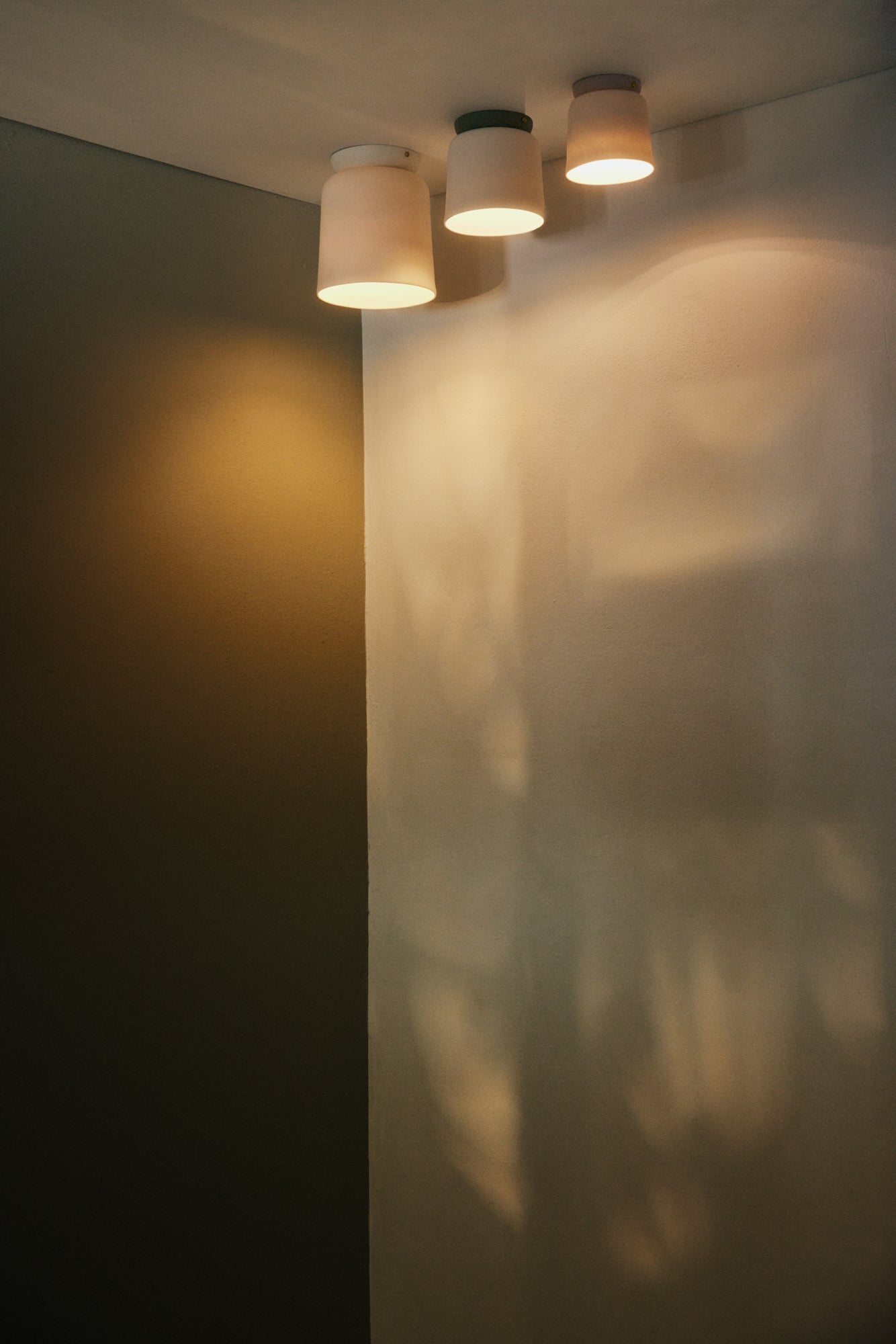 Handmade Porcelain Dawn Ceiling Light
Dawn ceiling light is made from pure Australian porcelain and is designed to illuminate with a flush, ceiling mounted design.
Attached directly to the ceiling, the light is perfect for lower ceiling spaces and retrofitting where pendants are not a viable option.
The Dawn ceiling lights come with the option to select two tones - The ceiling mount and the shade allowing a unique personalisation and addition of character to the minimalist design.
Made without the addition of glaze and detail, the Dawn ceiling lights have a classic form. Due to the nature of this porcelain, pieces cast in white will offer a warm, ambient translucency.
The Dawn ceiling light comes in three sizes and are available in an extensive range of colours.

Handmade in Australia. Oxides and Glazes are lead free, non-toxic and safe for daily use.
*Made to order, please allow 2 to 6 weeks.
LIGHT SOURCE: Small and Medium B15, Large B22 (globes not included)
MATERIALS: Porcelain
DIMENSIONS:  
Shade Size
Small - H 150mm x Ø 130mm
Medium - H 180mm x Ø 180mm
Large - H 235mm x Ø 220mm
 Mount Size
Small - H 24mm x Ø 100mm
Medium - H 30mm x Ø 160mm
Large - H 40mm x Ø 200mm