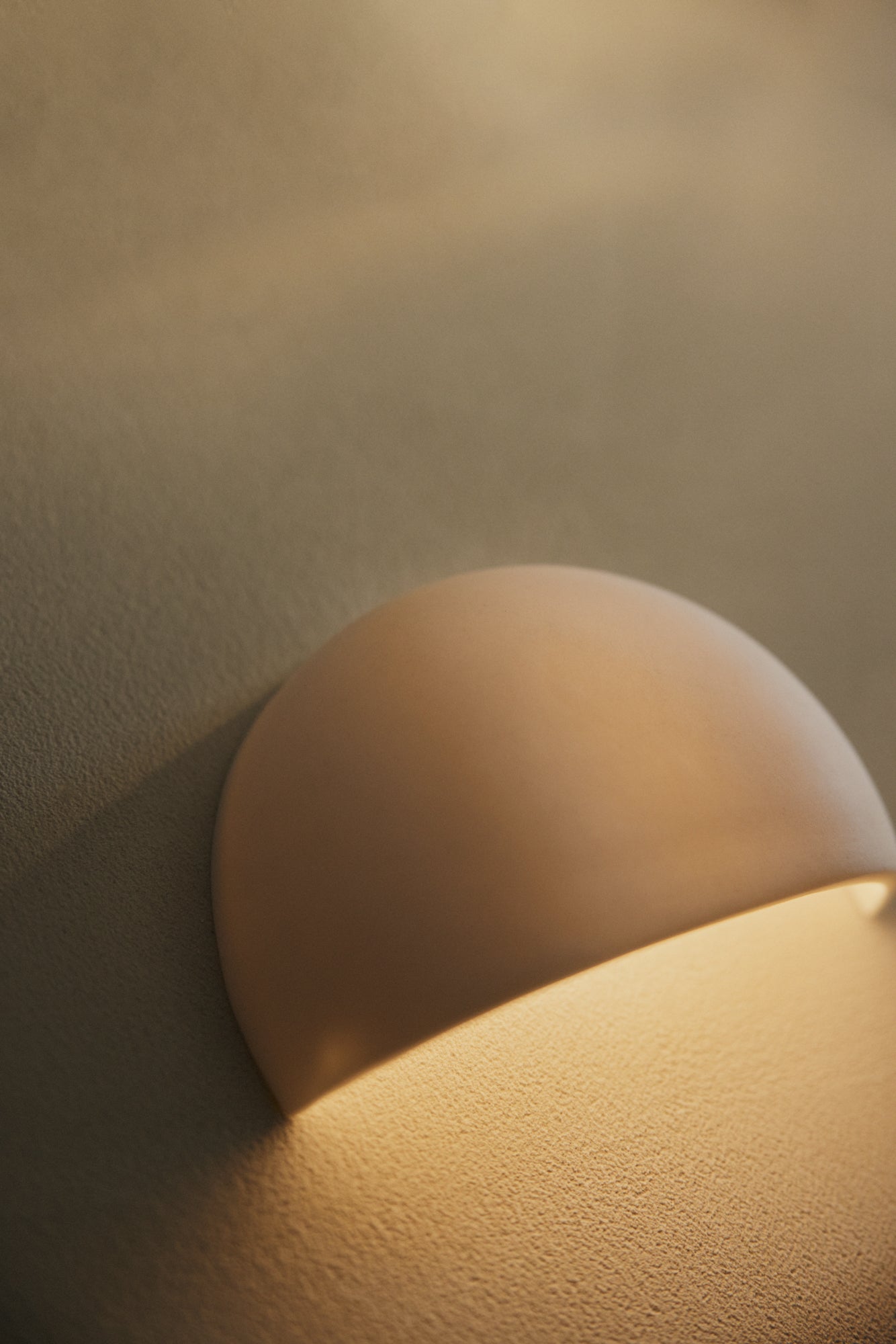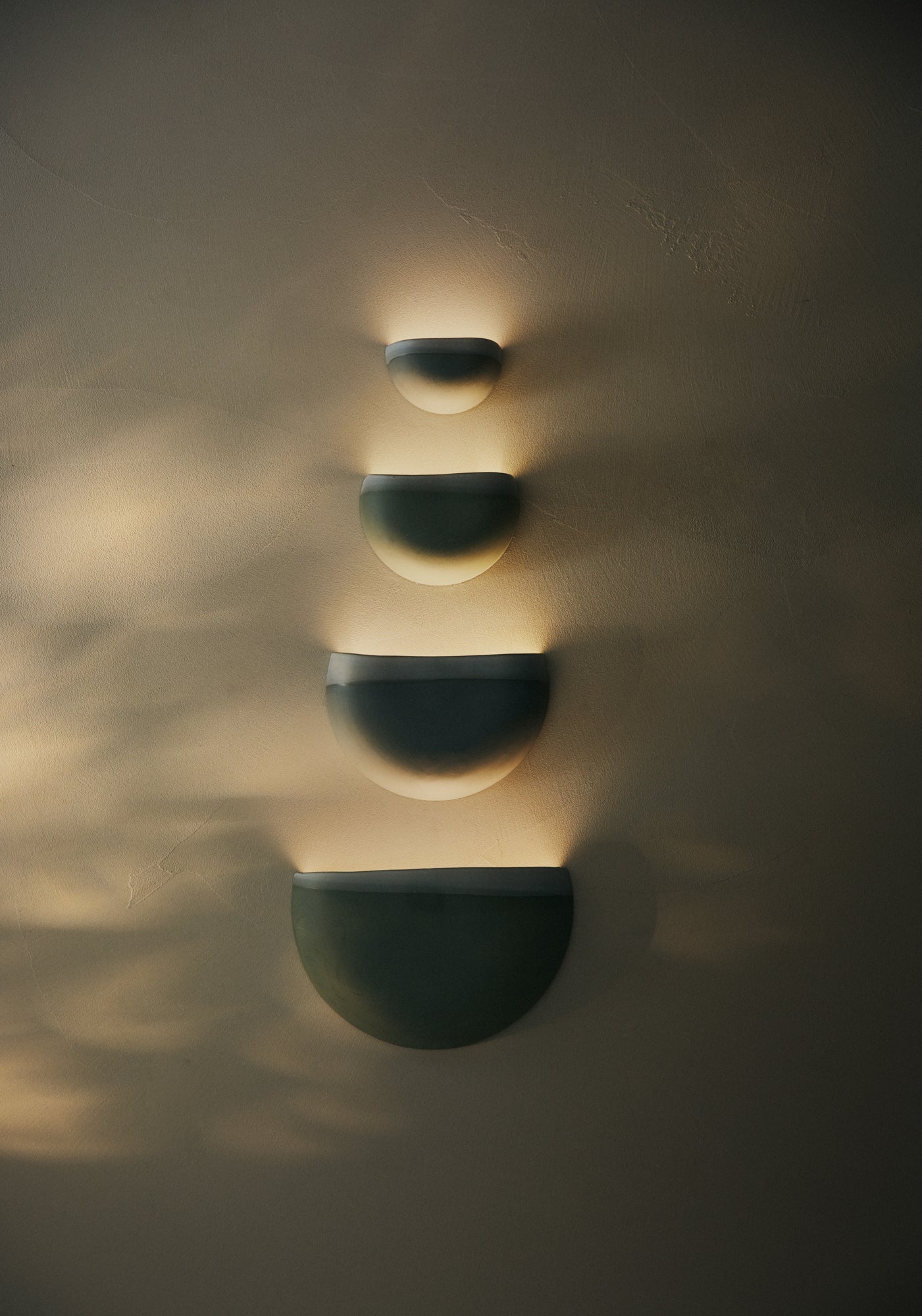 Handmade Porcelain Crescent Wall Light
The CRESCENT wall sconce represents a waxing moon - just over half full, alive in the promise of what is being transformed. A circular arc of light radiates from within and spills gently onto the wall illuminating whatever is above or below.
The light emitted from the Crescent can be directed upwards or downwards by changing the direction that the sconce is attached to the wall. The sconce sits flush with the wall - the way it has been hand formed meaning there is no light spill along the circular edge - light spilling solely from the straight edged side.
In four unique sizes, the pieces can be grouped together to play with shadows and light or installed as a standalone piece to define and illuminate living spaces, hallways, stairwells, bedrooms and architectural spaces.
Crescent wall sconces can be cast in an extensive colour range - White will offer glowing illumination of the entire piece as well as the light spill across the mounted surface. In addition to white, wisp and cloud which will offer hints of translucency with other colourways creating an opaque sconce with directional light.
Handmade in Australia. Oxides and Glazes are lead free, non-toxic and safe for daily use.
These lights require a 24V DC LED driver (not supplied). Please consult your electrician to source the appropriate load-bearing capacity.
*Made to order, please allow 2 to 6 weeks.
LIGHT SOURCE: LED 15w/m 24V~ 3000K 
MATERIALS: Porcelain
DIMENSIONS: 

 Extra Small -
H85 x W125 x D40mm
                             Small -
H115 x W170 x D50mm
                             Medium -
H150 x W240 x D50mm
                             Large -
H190 x W300 x D50mm