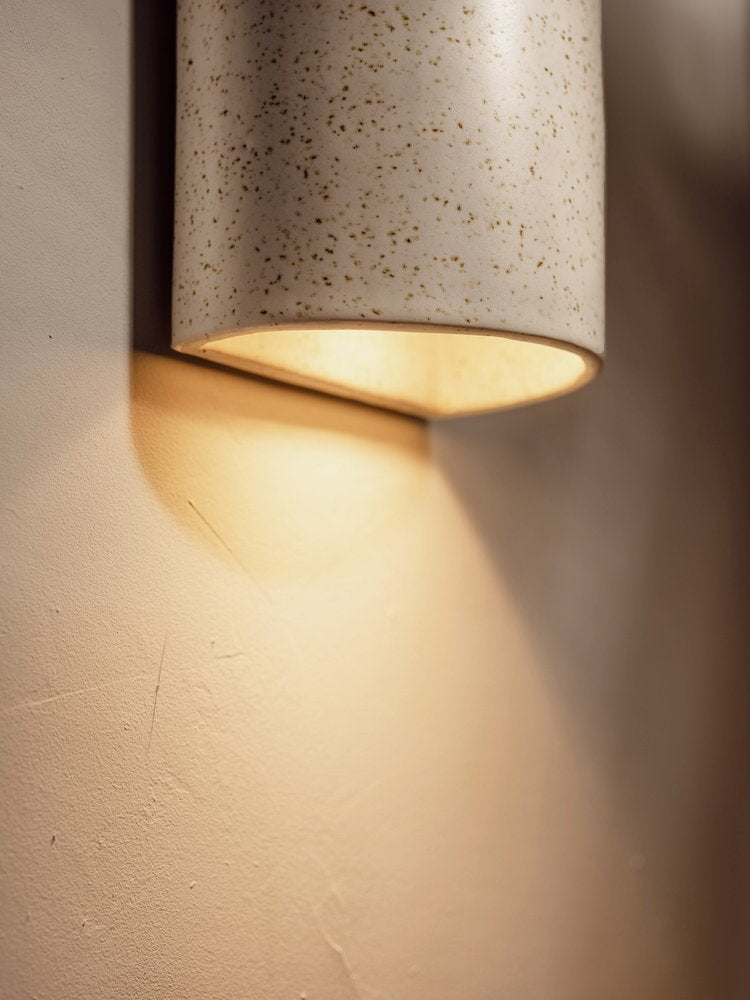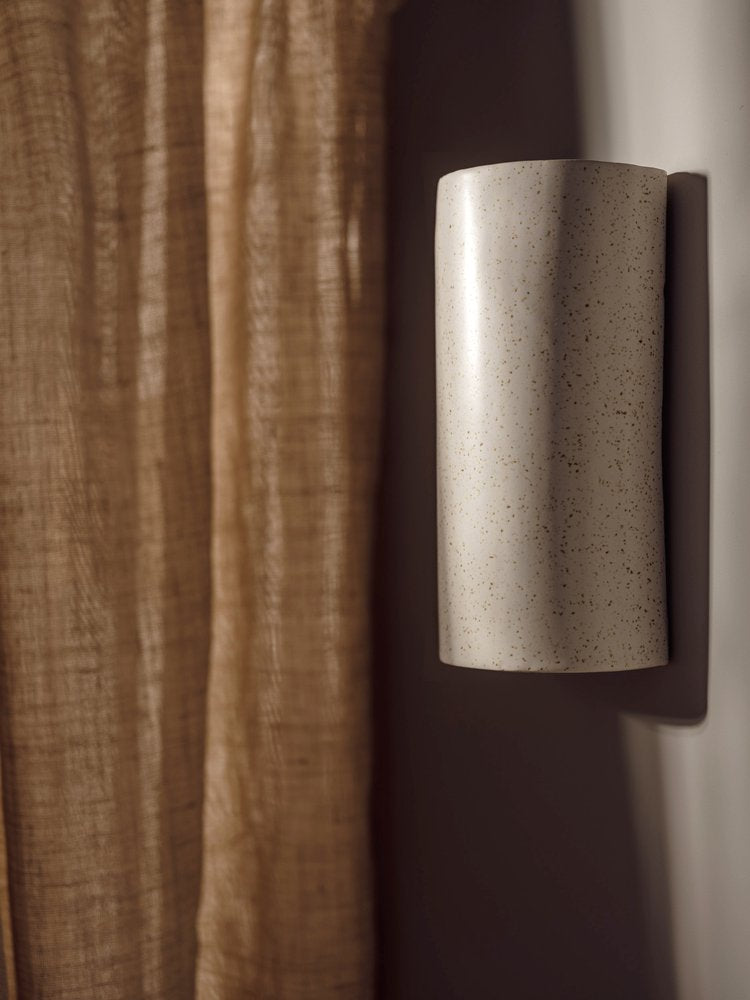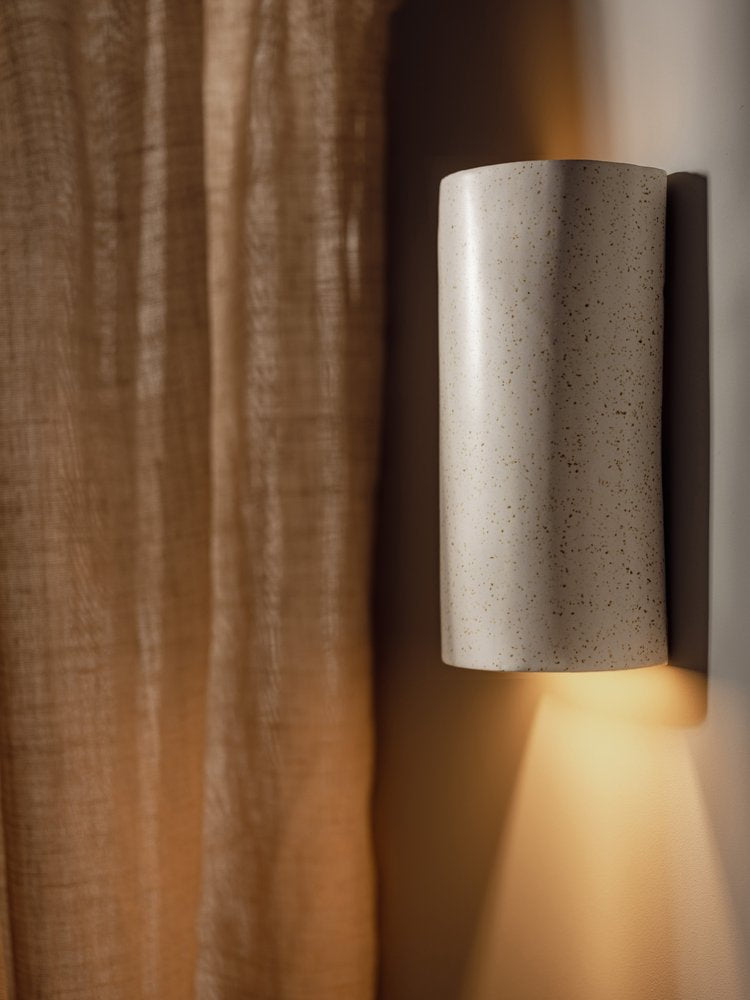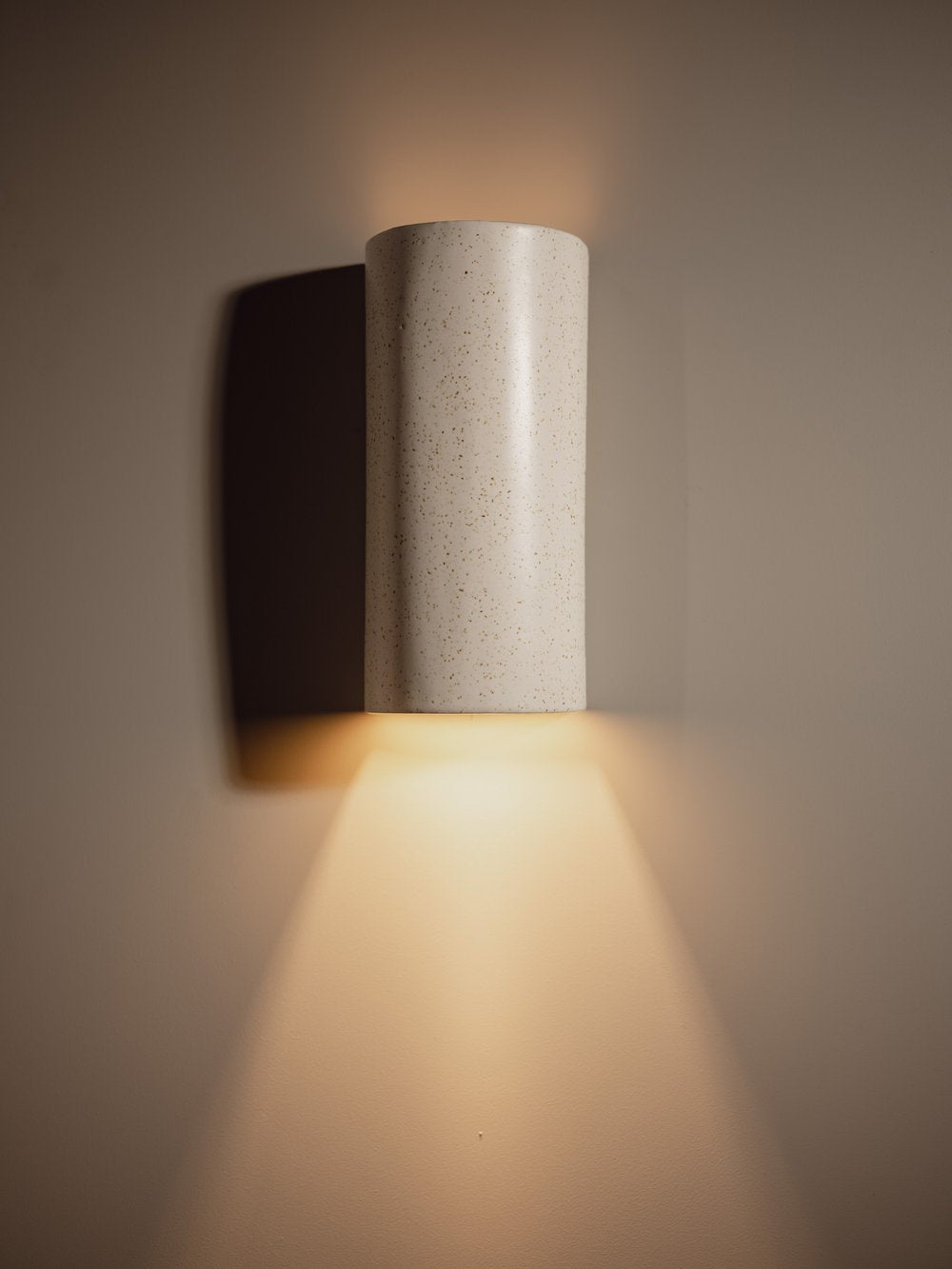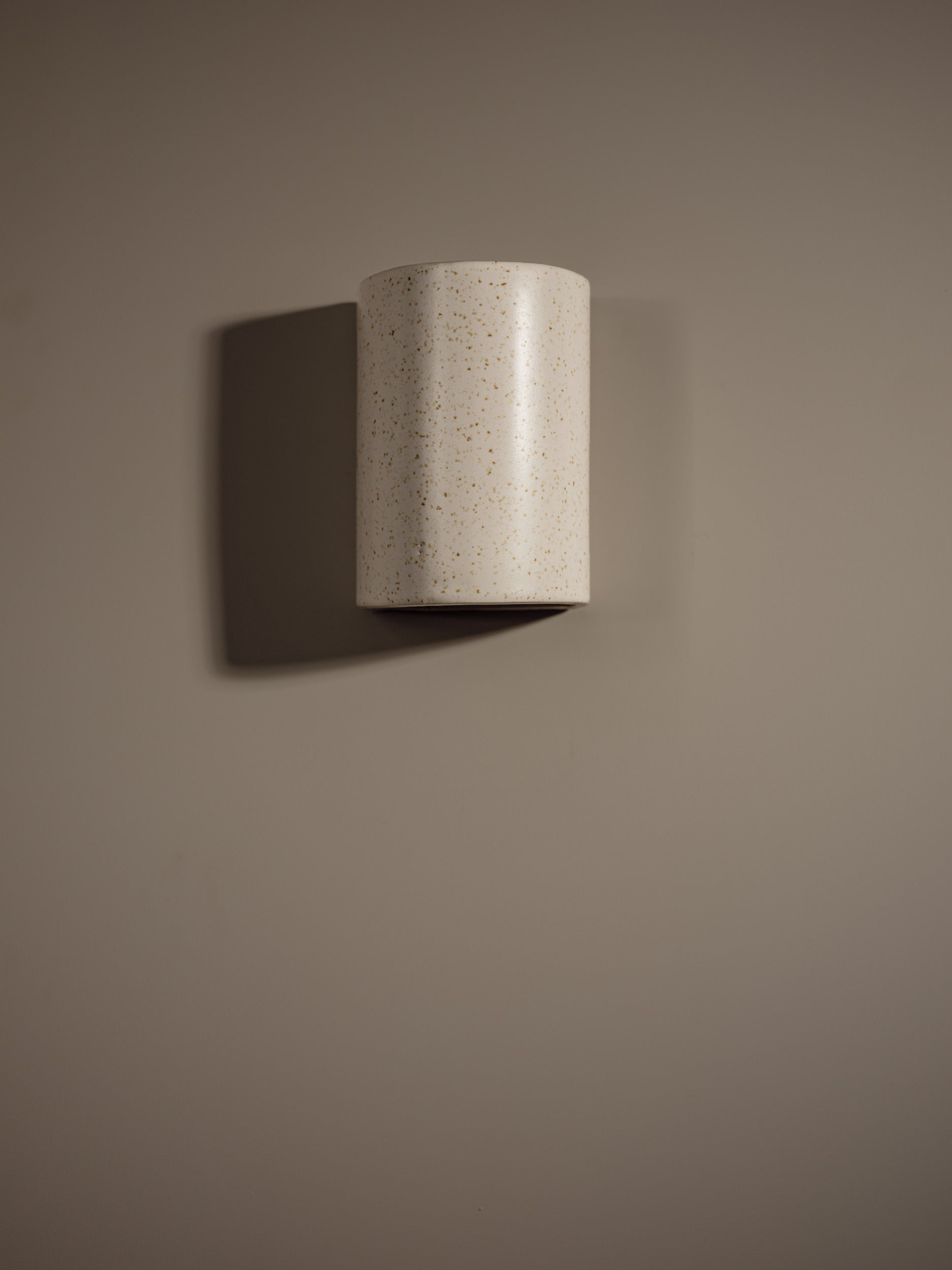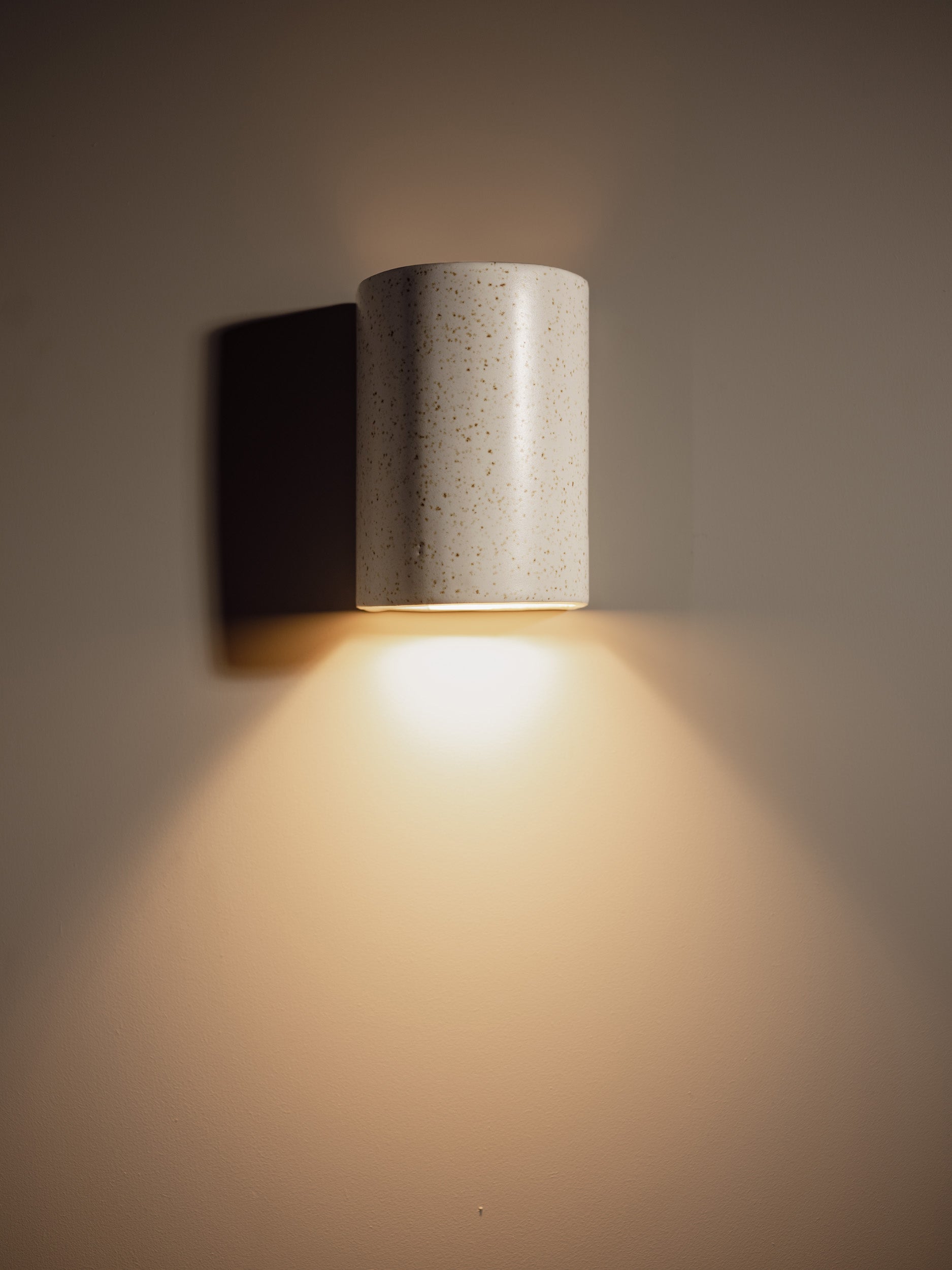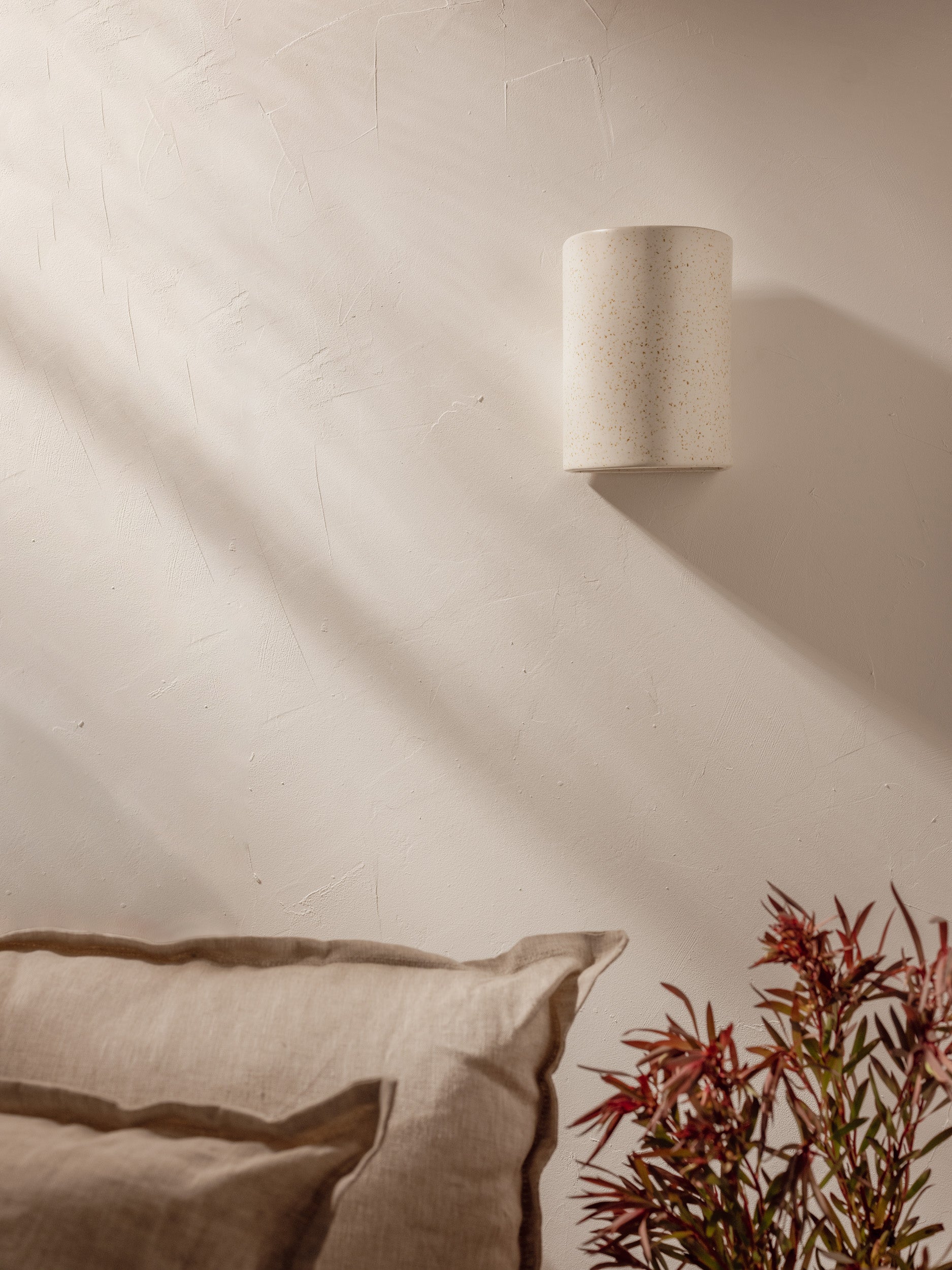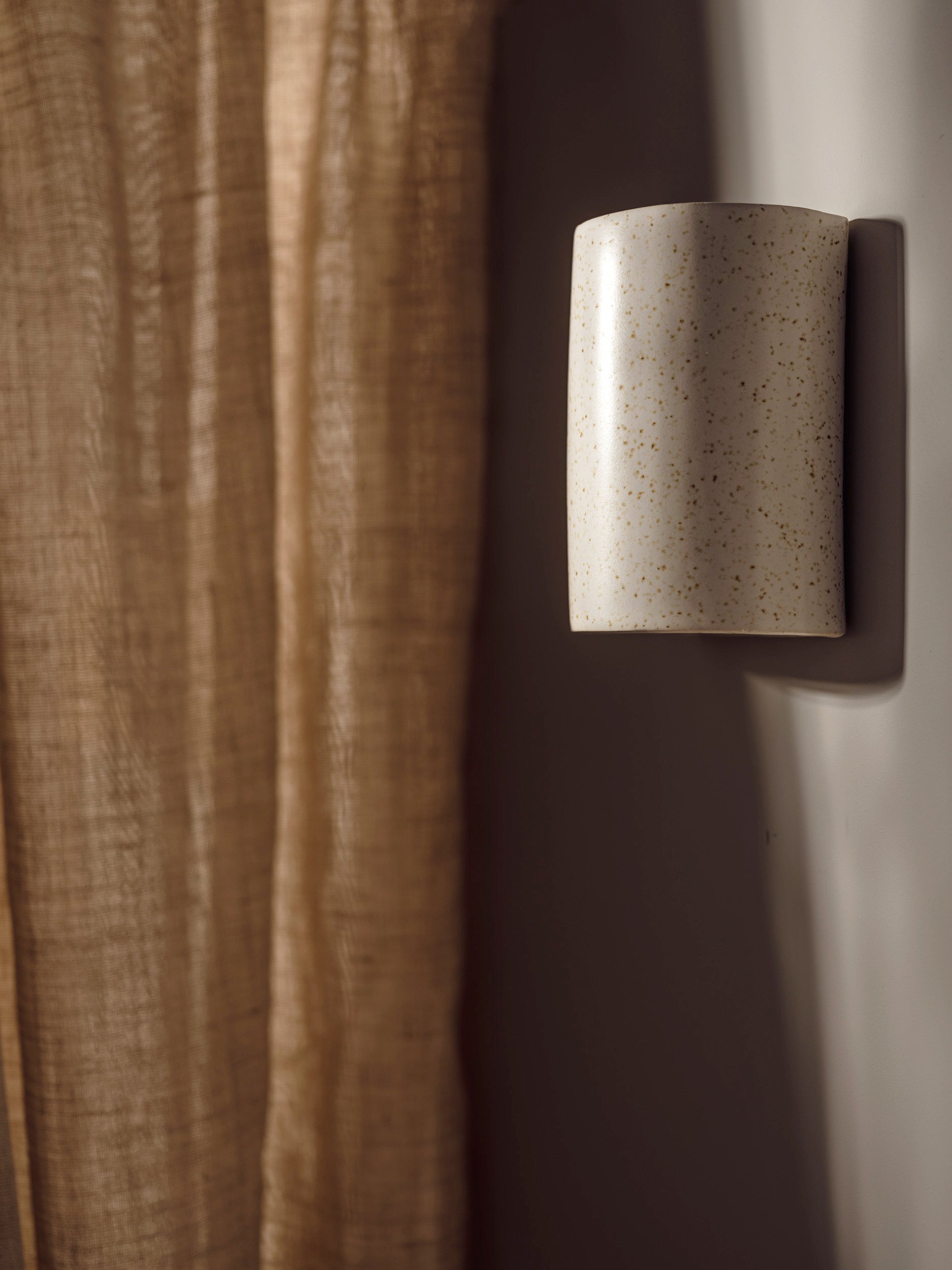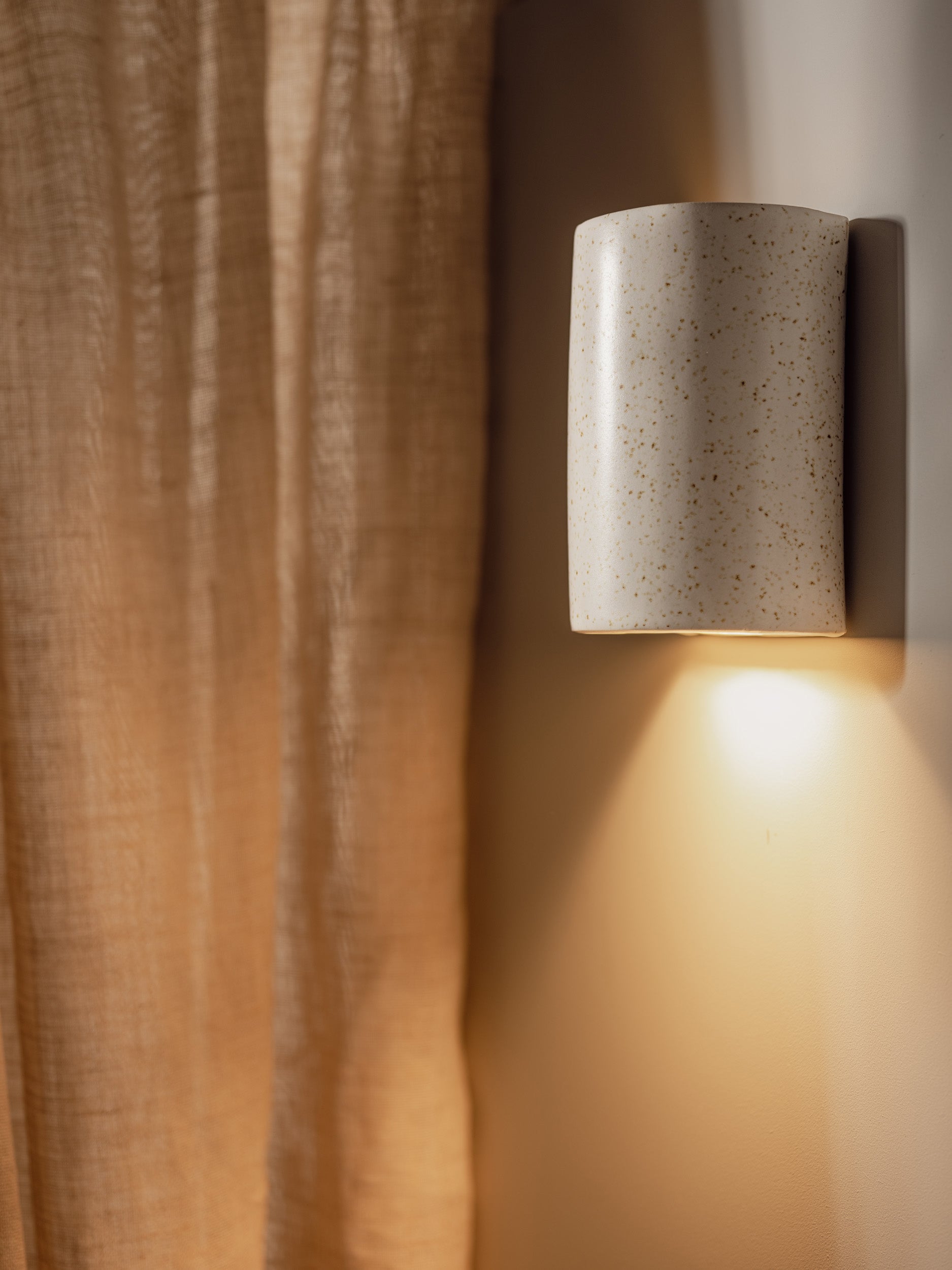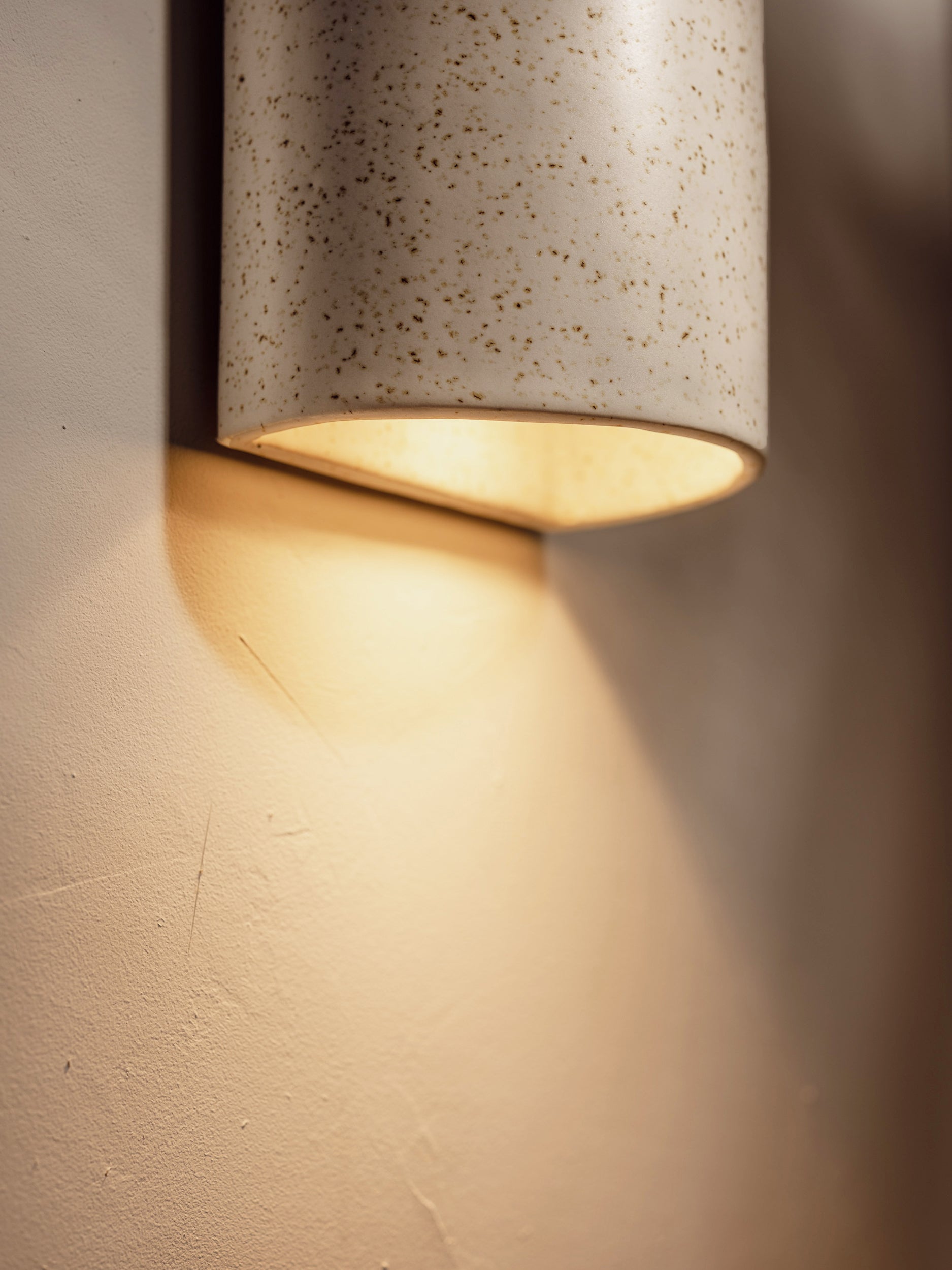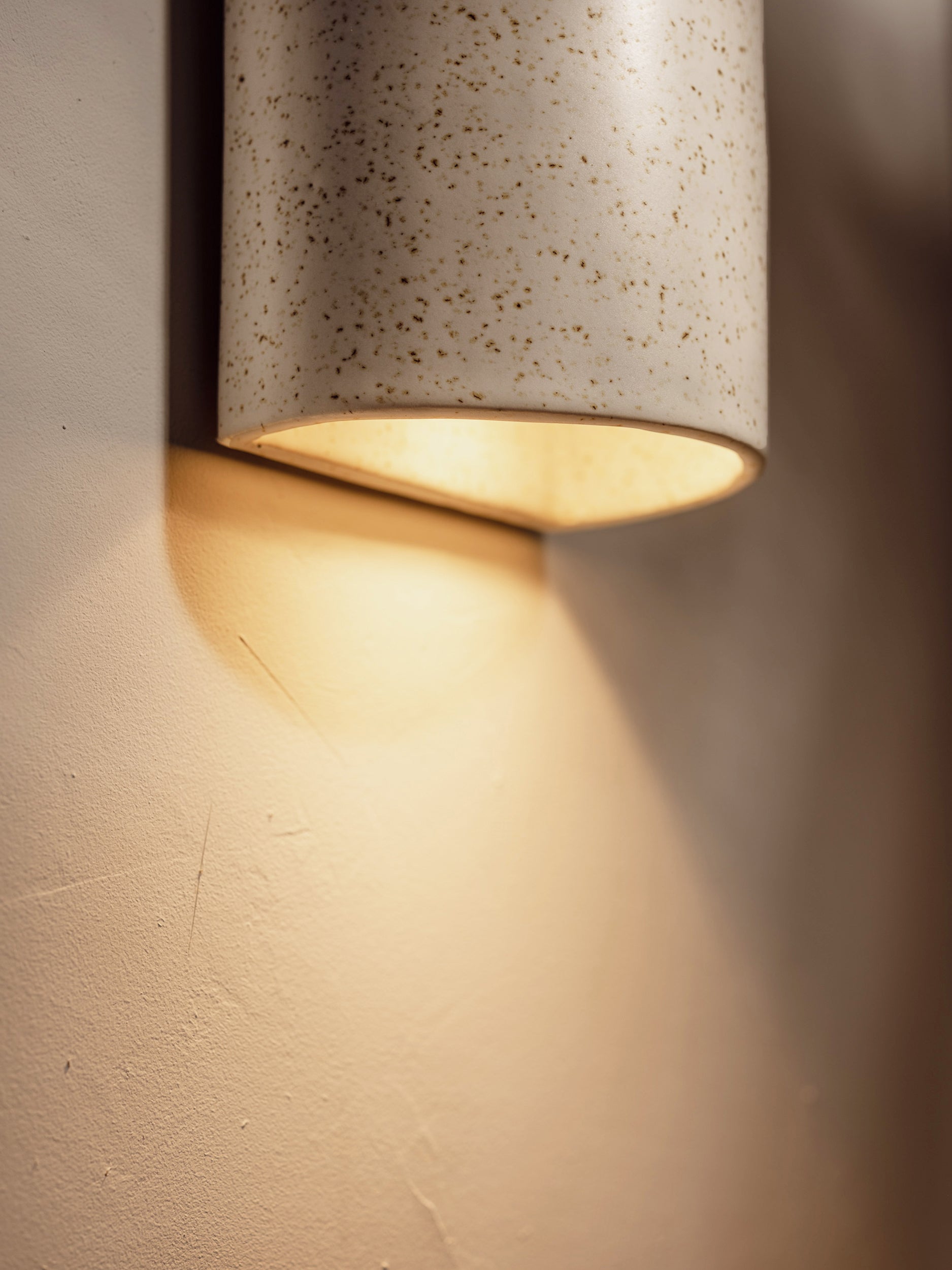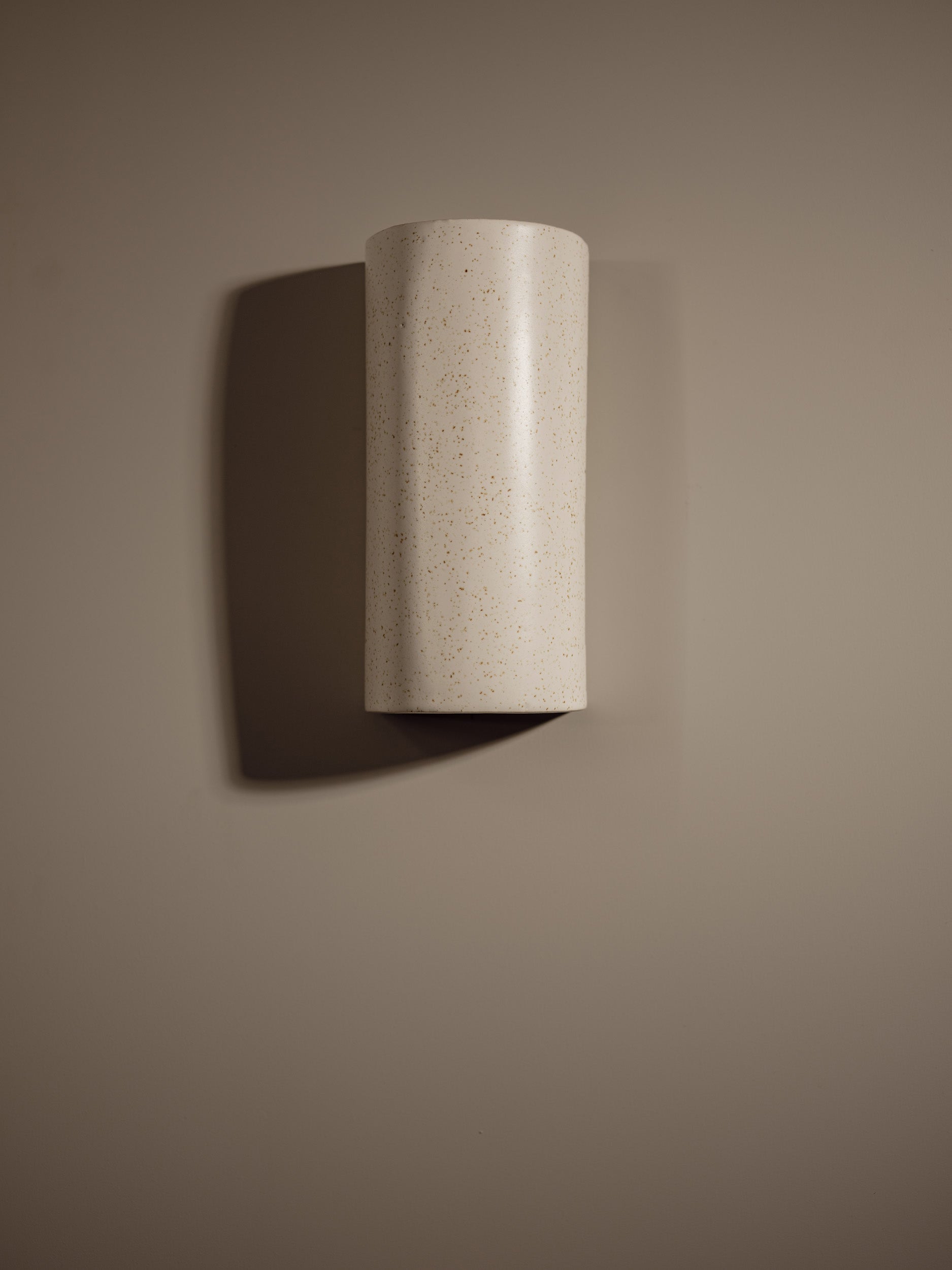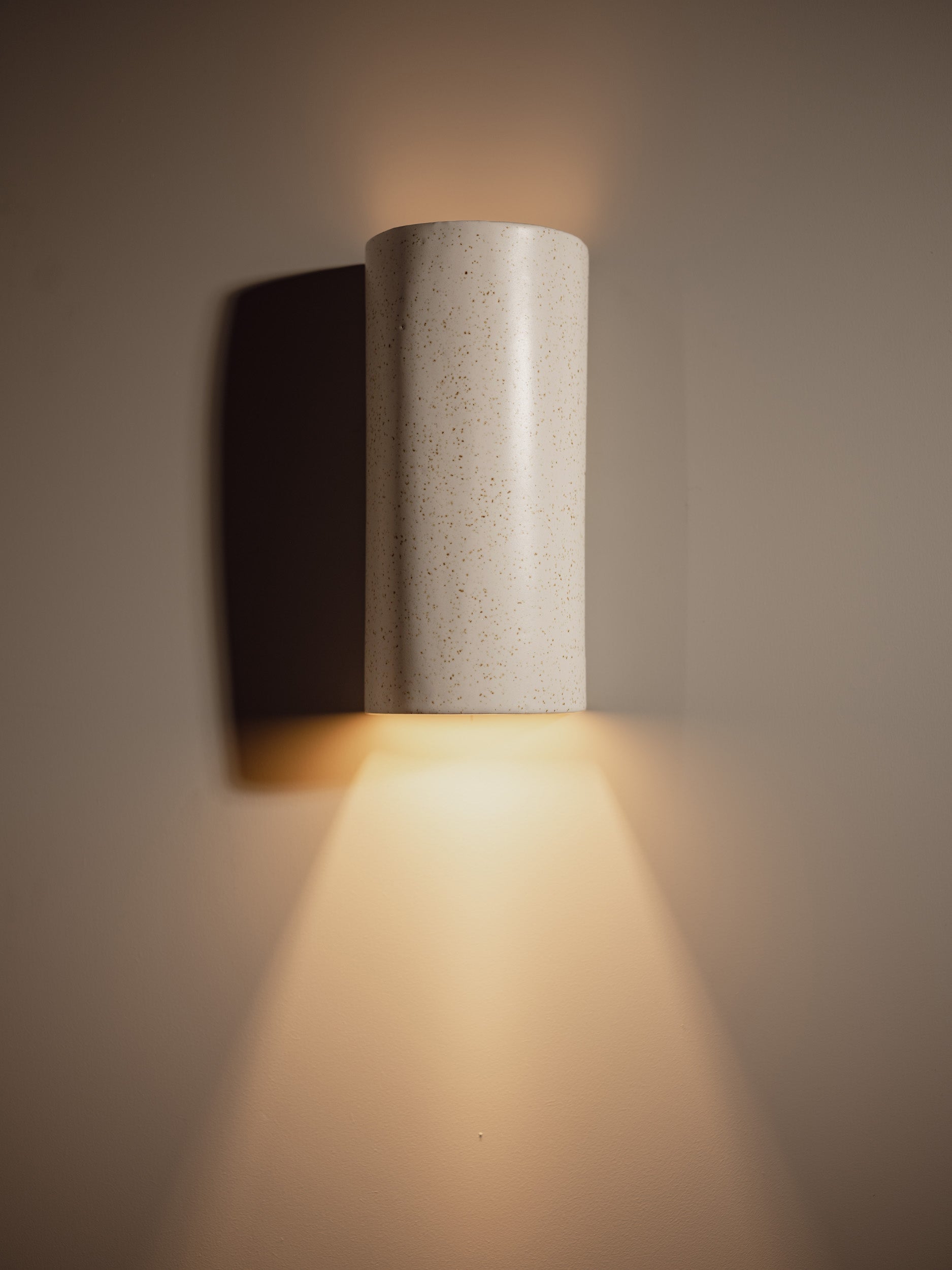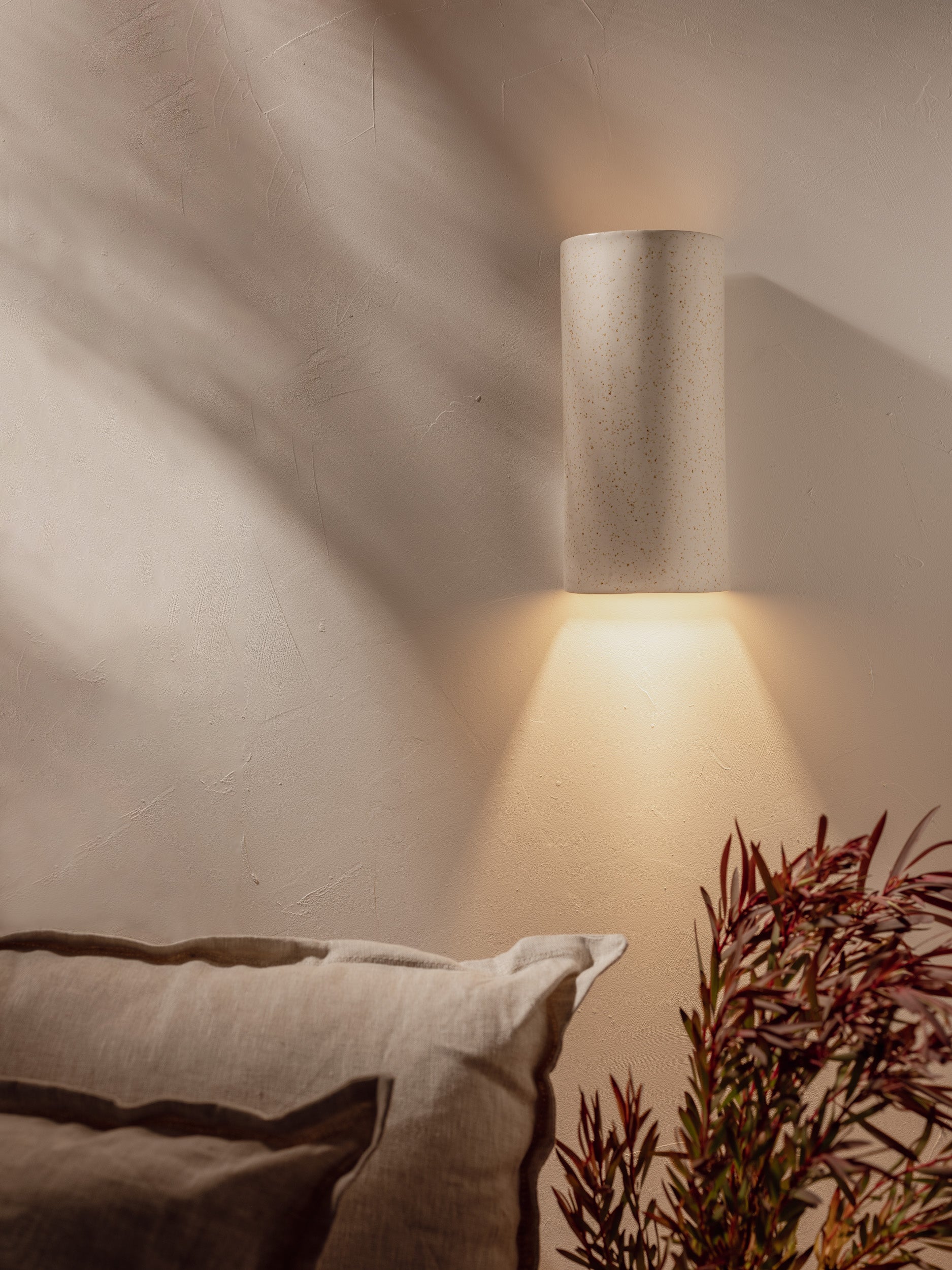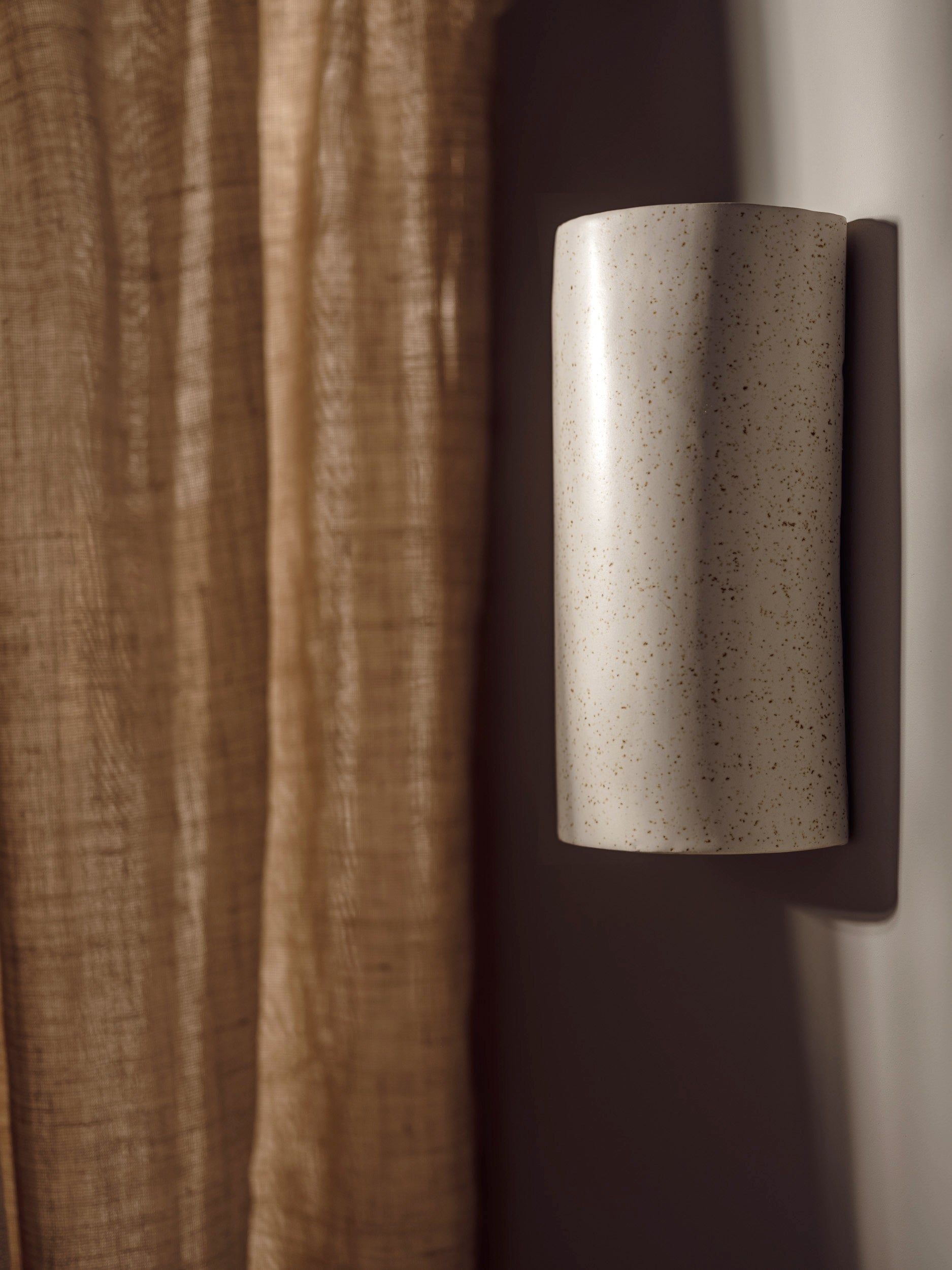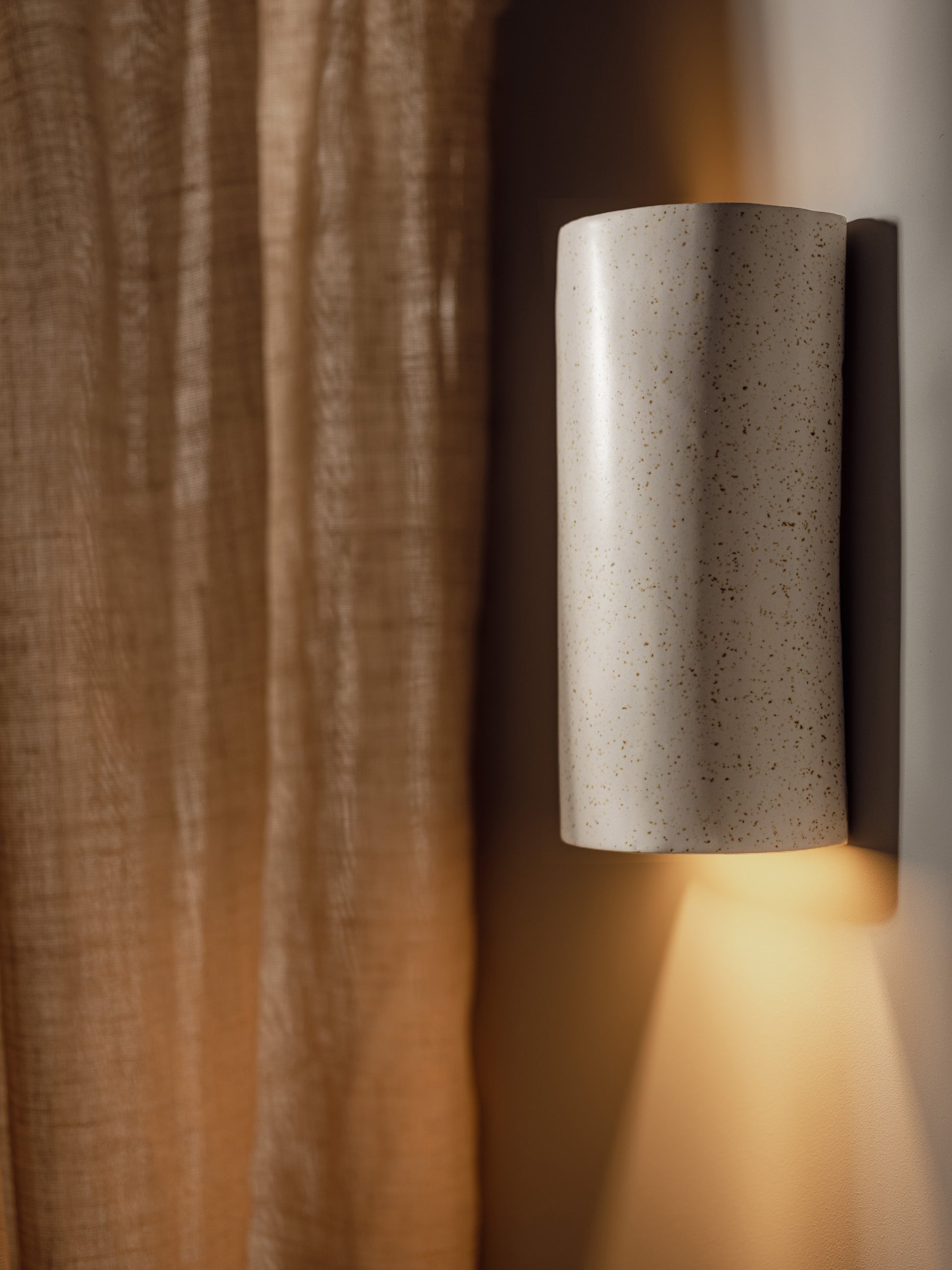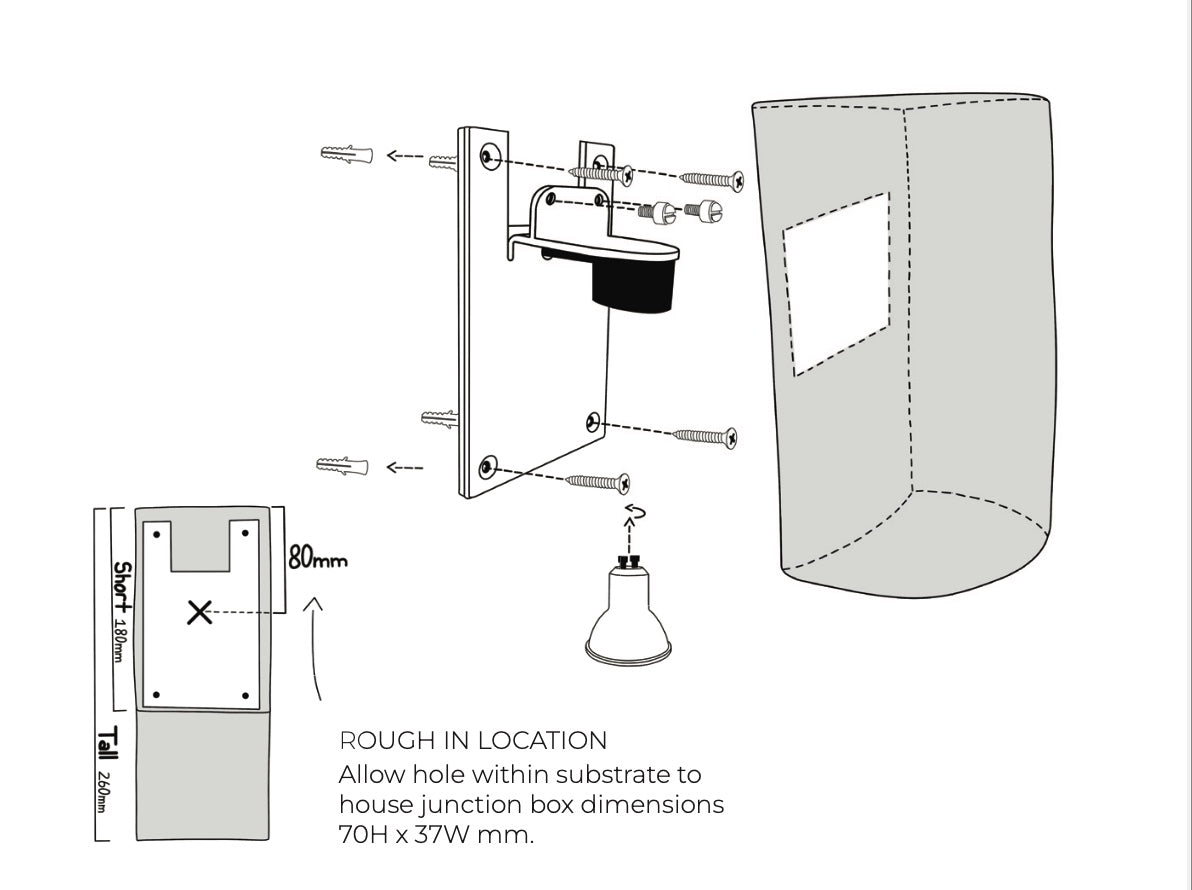 Interior Handmade Ceramic Wall Light - Freckles | Short or Tall
Handmade ceramic wall light made in Tasmania Australia- designed to bring warmth and ambience to any interior space by providing a subtle yet dynamic down light and striking silhouette. Freckle is created by using our makers secret formula glaze technique. Iron Oxide is suspended in a subtle low sheen white glaze creating a stunning chemical reaction that forces a subtle warm freckily finish. like the light has been kissed by the sun! 
Due to the handmade nature of these wall lights, you might expect to find slight variations in size, glaze finish and form including unique beauty spots and natural inconsistencies. This is what gives each wall light individual lasting value and is not considered as an imperfection or fault.

Available in 2 sizes - Tall & Short

DIMENSIONS:
Tall: 110W x 90D x 260H mm +/- 5mm 
Short : 110W x 90D x 170H mm +/- 5mm
WEIGHT: 
Tall - 2.5kg approx. | Short - 2kg approx.
CLAY TYPE: Smooth
GLAZE COLOUR: Beige, freckles
LIGHT DIRECTION: Down 
with a soft upwards glow
LIGHT SOURCE: GU10 240V, LED Globe, 5-10W (globe not included)
IP RATING: IP20- For indoor use only
WARRANTY: 3 years
LEAD TIME: 
As these are handmade to order please allow a 6-7 week lead time
IN-STOCK LEAD TIME: 2-3 weeks, Sometimes we can send out your lights even quicker than 2-3 weeks if you are trying to meet a deadline.