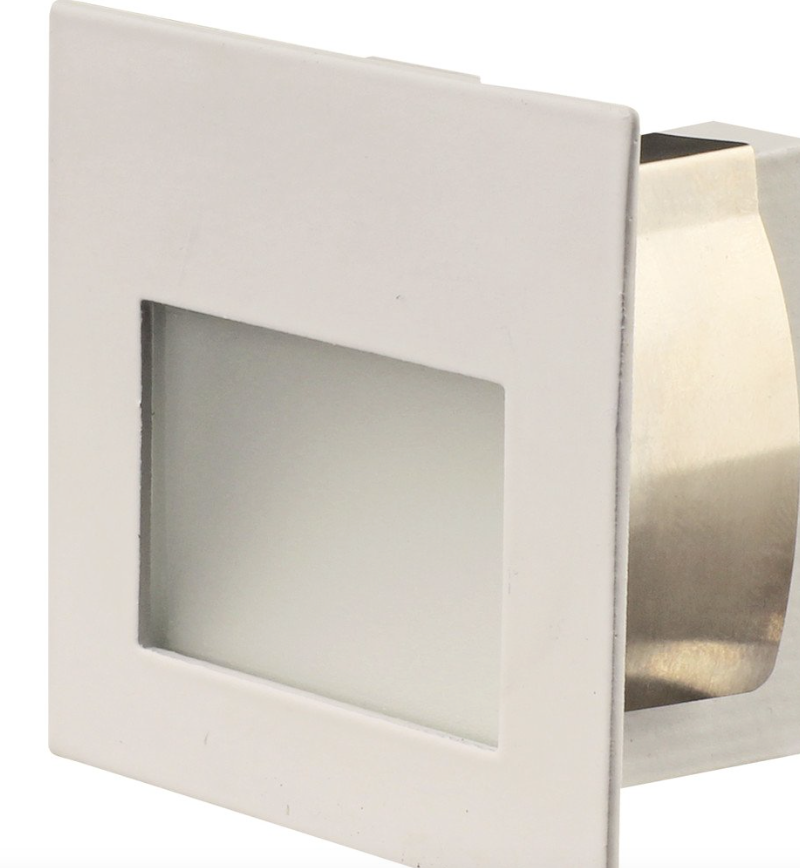 The Halley Square Mini wall light is a high quality and reliable light choice which is designed to promote high use in demanding applications that may be related to commercial or residential premises.
 
This LED wall light is constructed with premier aluminium, and features a recessed fitting which makes it suitable for installing into a wall.

The Halley LED can easily promote exceptional use in a large range of indoor applications, and can be used to highlight stairs, hallways and more with its bright yet easy on the eyes light reflection.
Details 
- Width: 60mm x 60mm




- Depth: 30mm




- CutOut: 50mm x 50mm

Colour: Matte White
Input Voltage: 12V
Wattage: 1.5W
Lumens: 70 Lumens
Colour Temperature: 3000K (Warm White)
CRI: >80
Beam: 86°