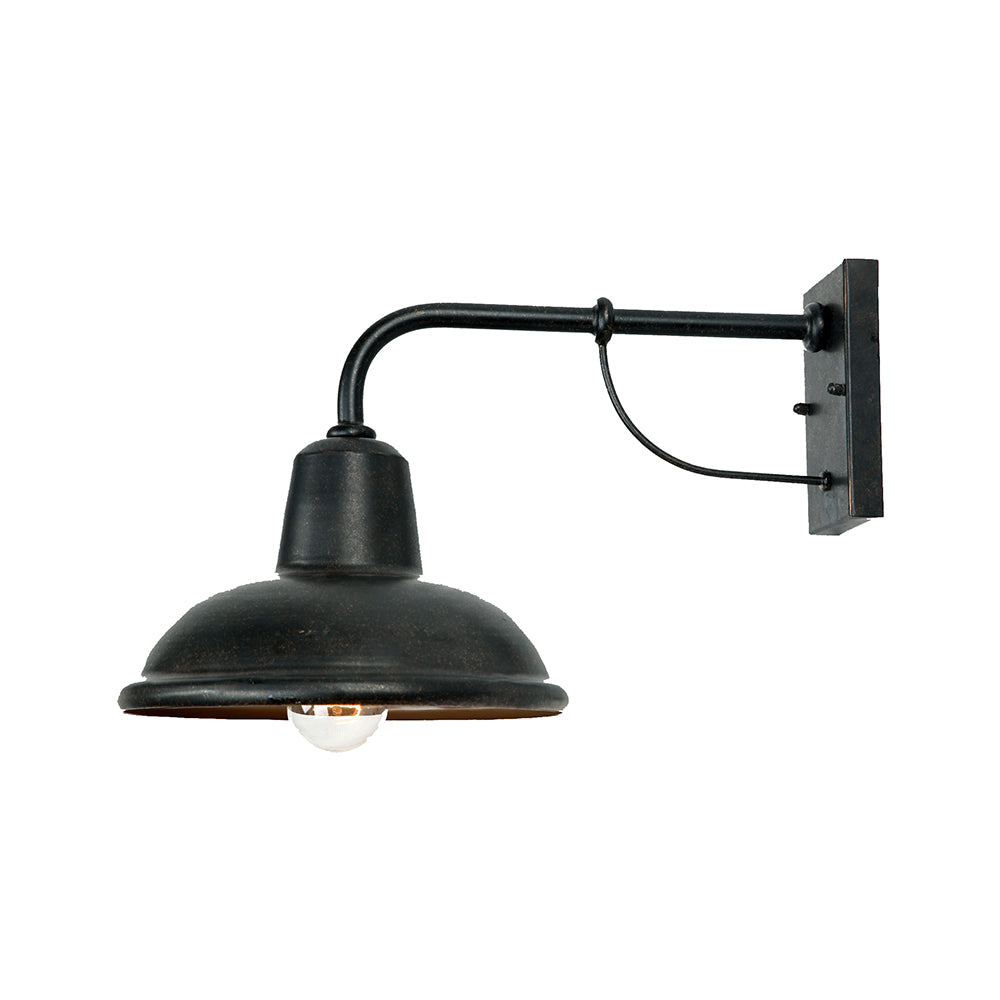 The Gabrielle Wall Light comes in an Antique Bronze finish- a true style statement for your home.
Perfect for using on covered exterior walls, to set your house apart from the rest. 
Ideal for use in internal applications also such as either side of the bathroom mirror (Or above) in the kitchen for the farm house style or even as bedside lights.
Measuring 260mm high x 250mm wide with a projection from the wall os 430mm.
240V, IP03, E27 globe (not included)