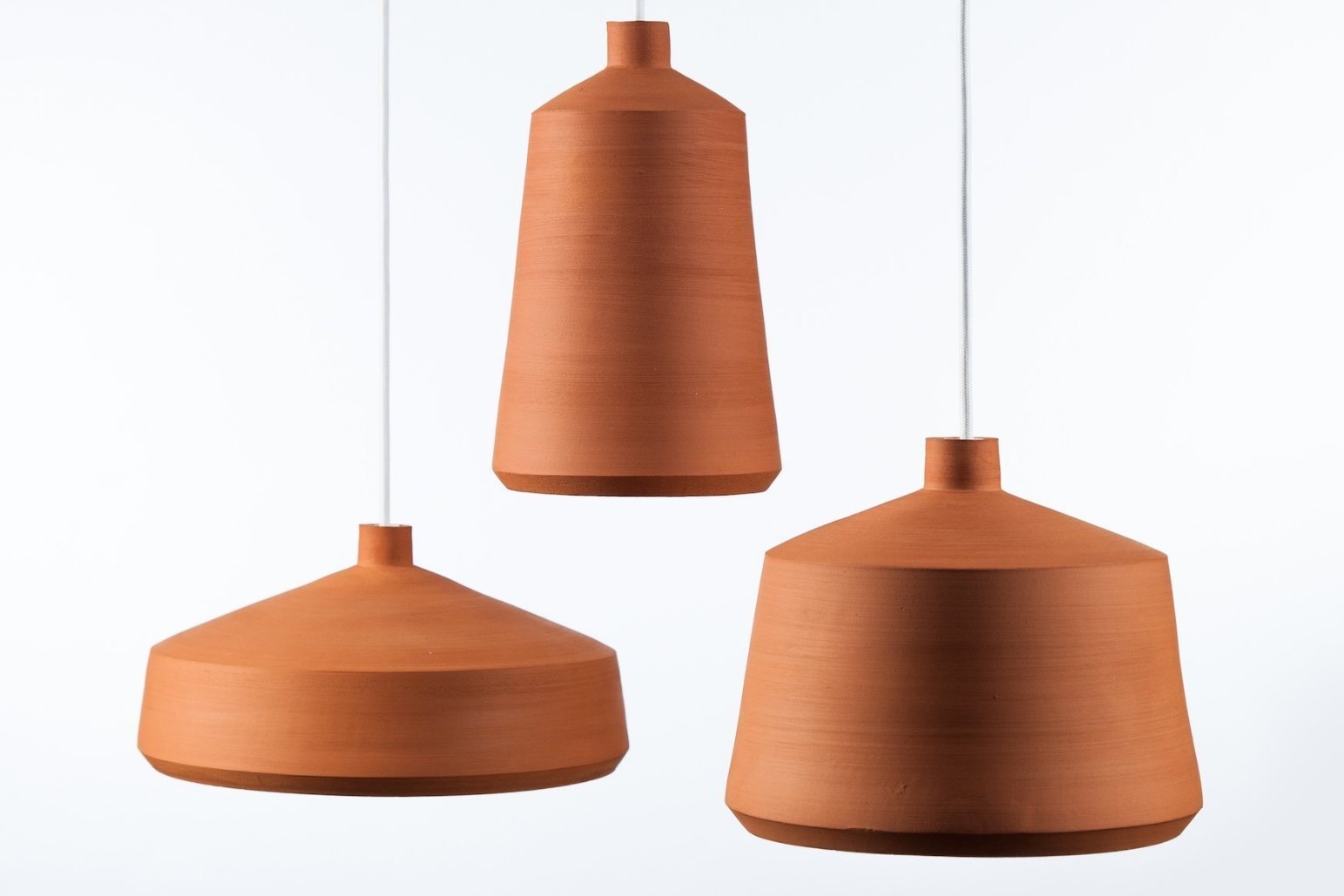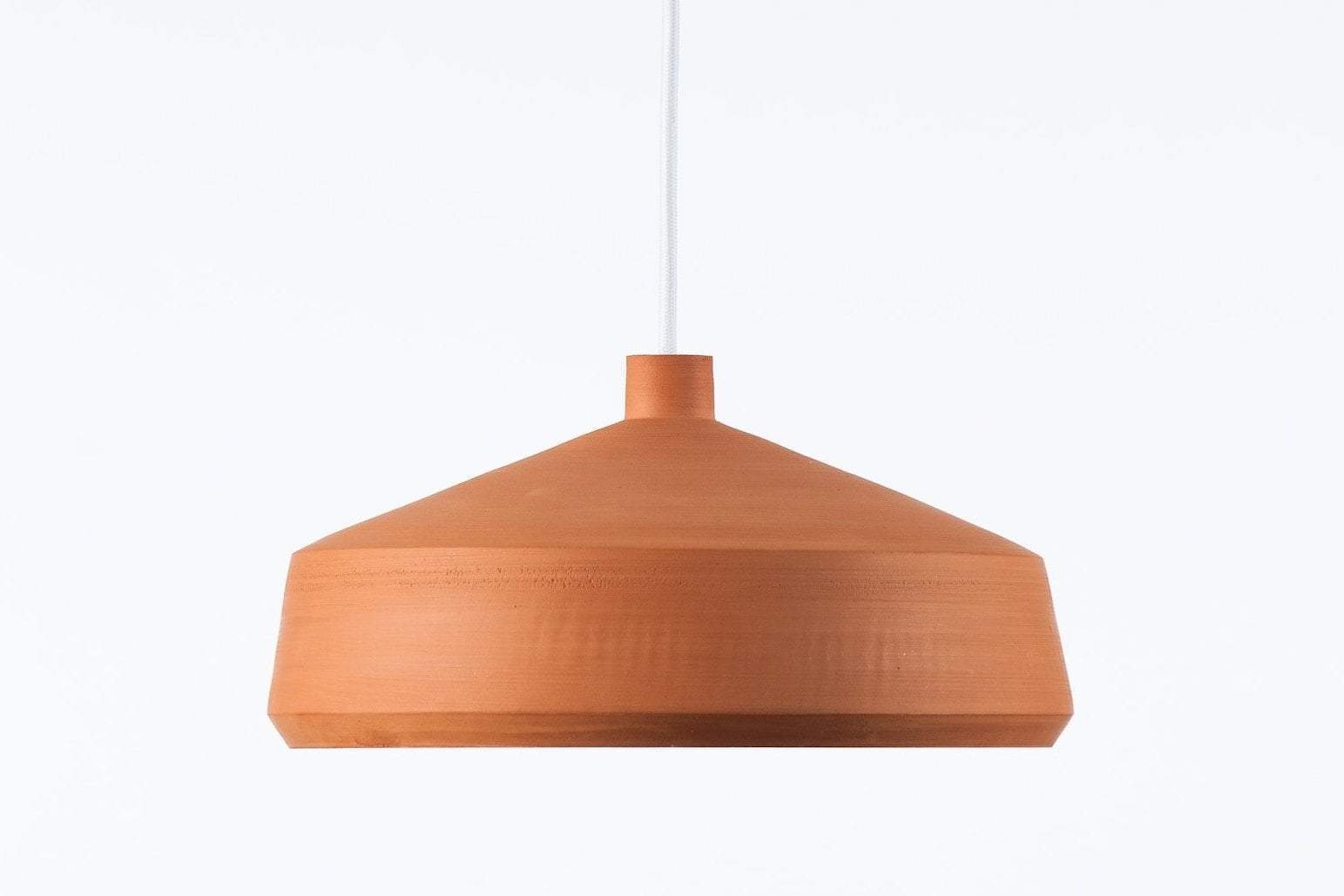 Handmade in Southern Spain from natural terracotta, the Flame pendant collection wears two personalities: the exterior has been left au naturel while the interior softly contrasts with its white glazed finish. Subtle lines circle the outside of the lampshade, recalling the twirl of the potter's wheel.

Made with care and dedication, Pott's Flame Pendant Lamps mixes traditional pottery techniques and natural materials to contemporary lighting designs.

Available in terracotta colour only and in three shape options - Flame 14, Flame 21 + Flame 28.  
All electrical fittings and 2 metres of cable included. Globes not included. 
Lead time is 4-6 weeks.