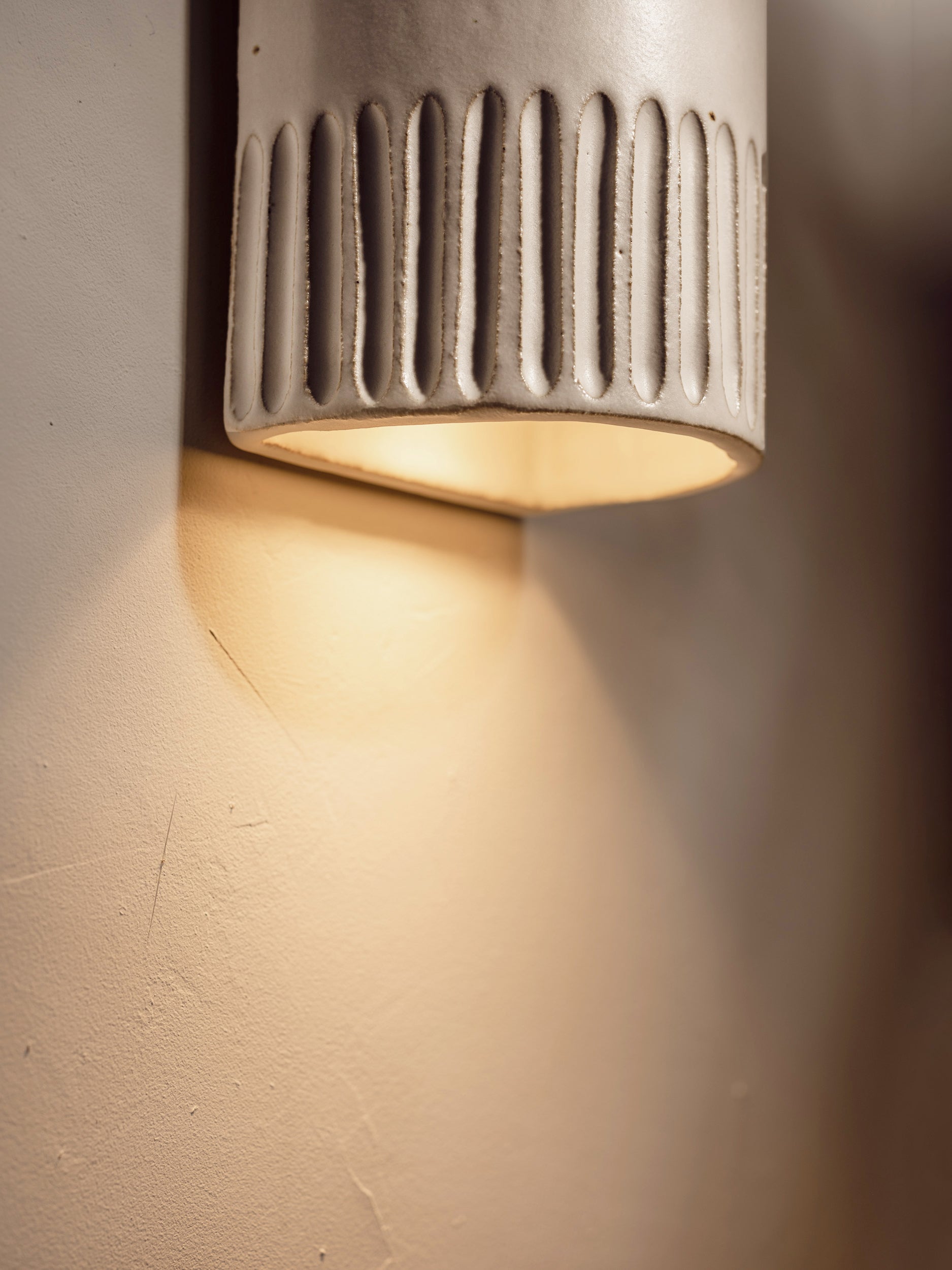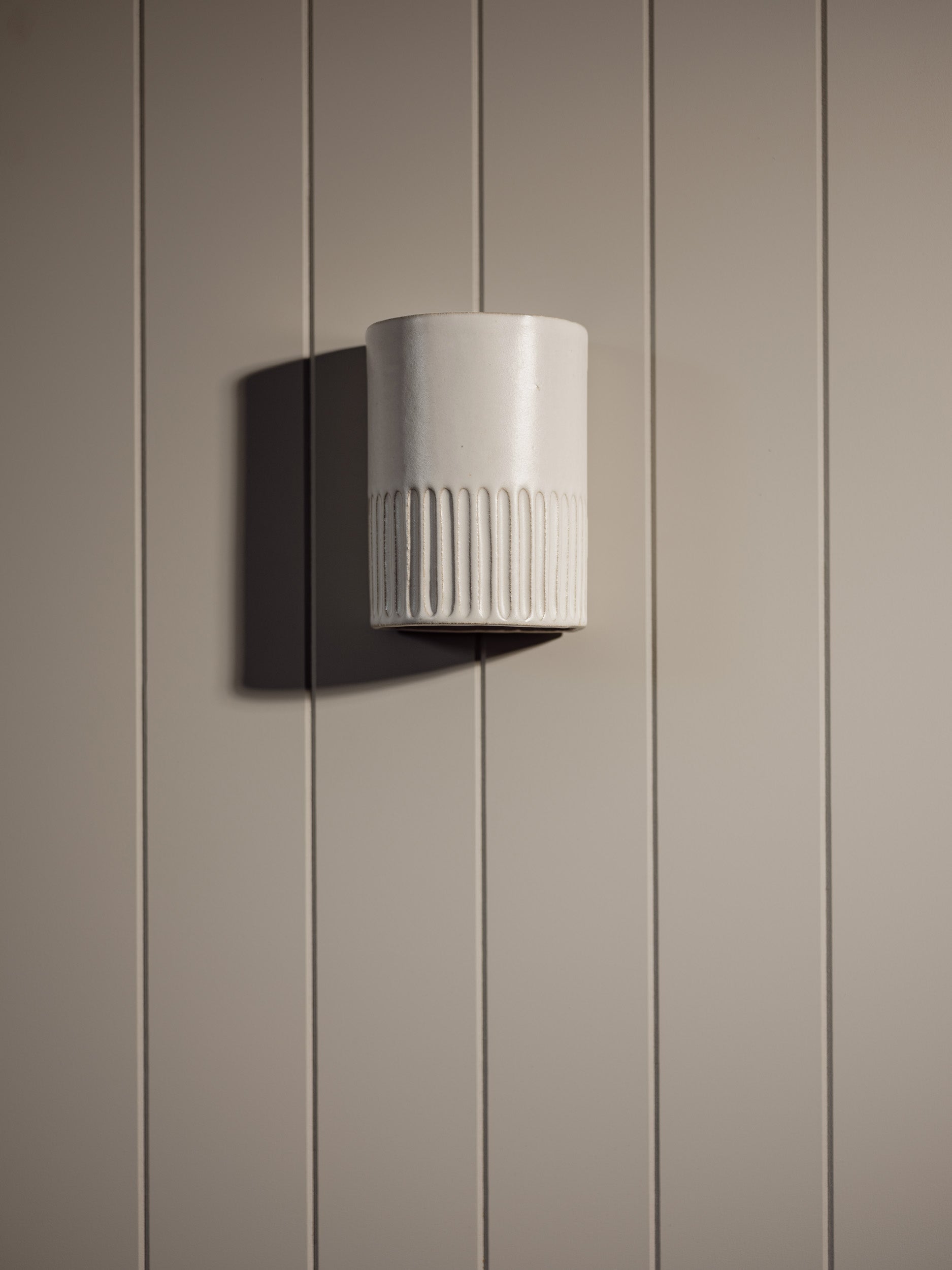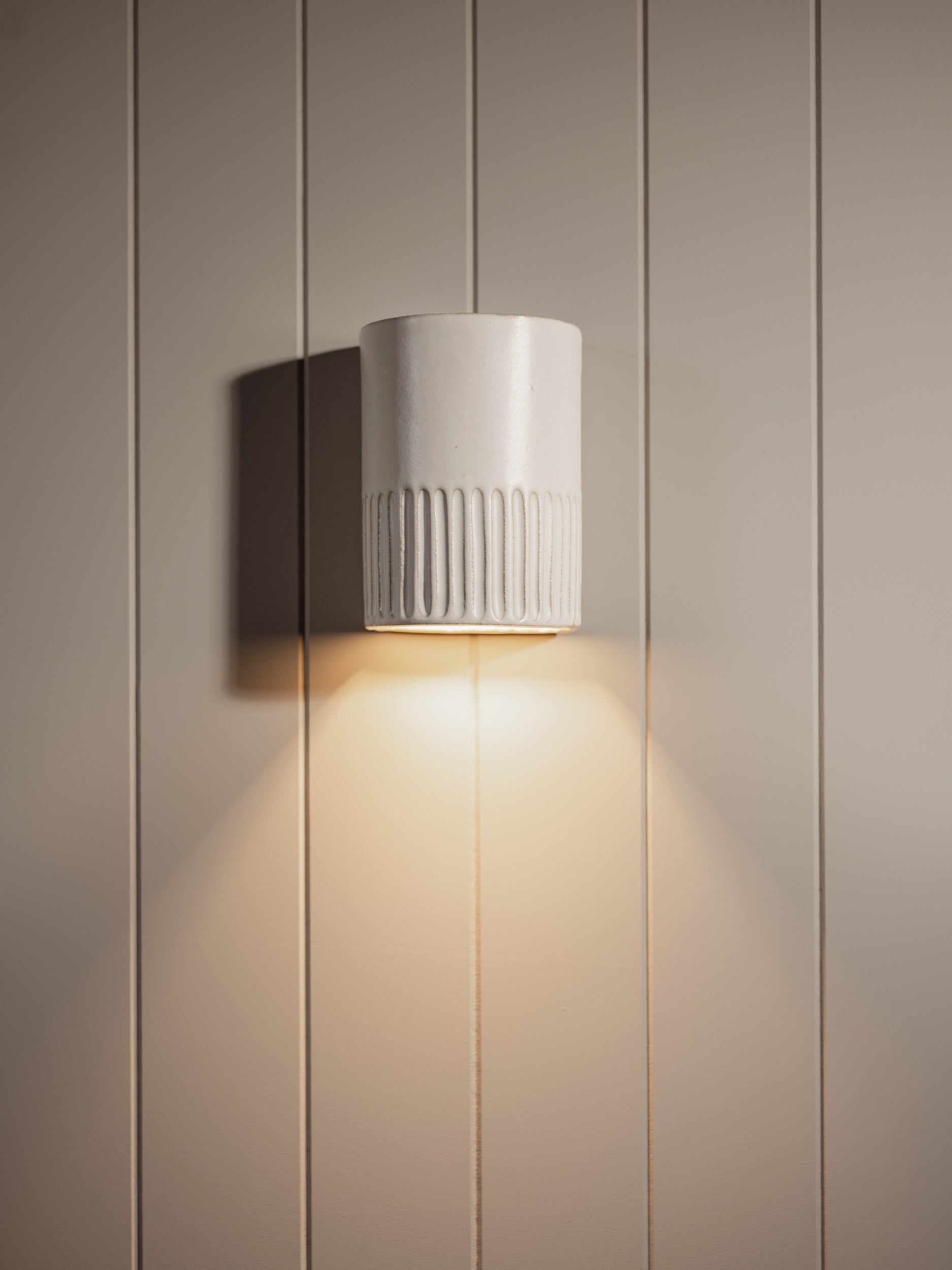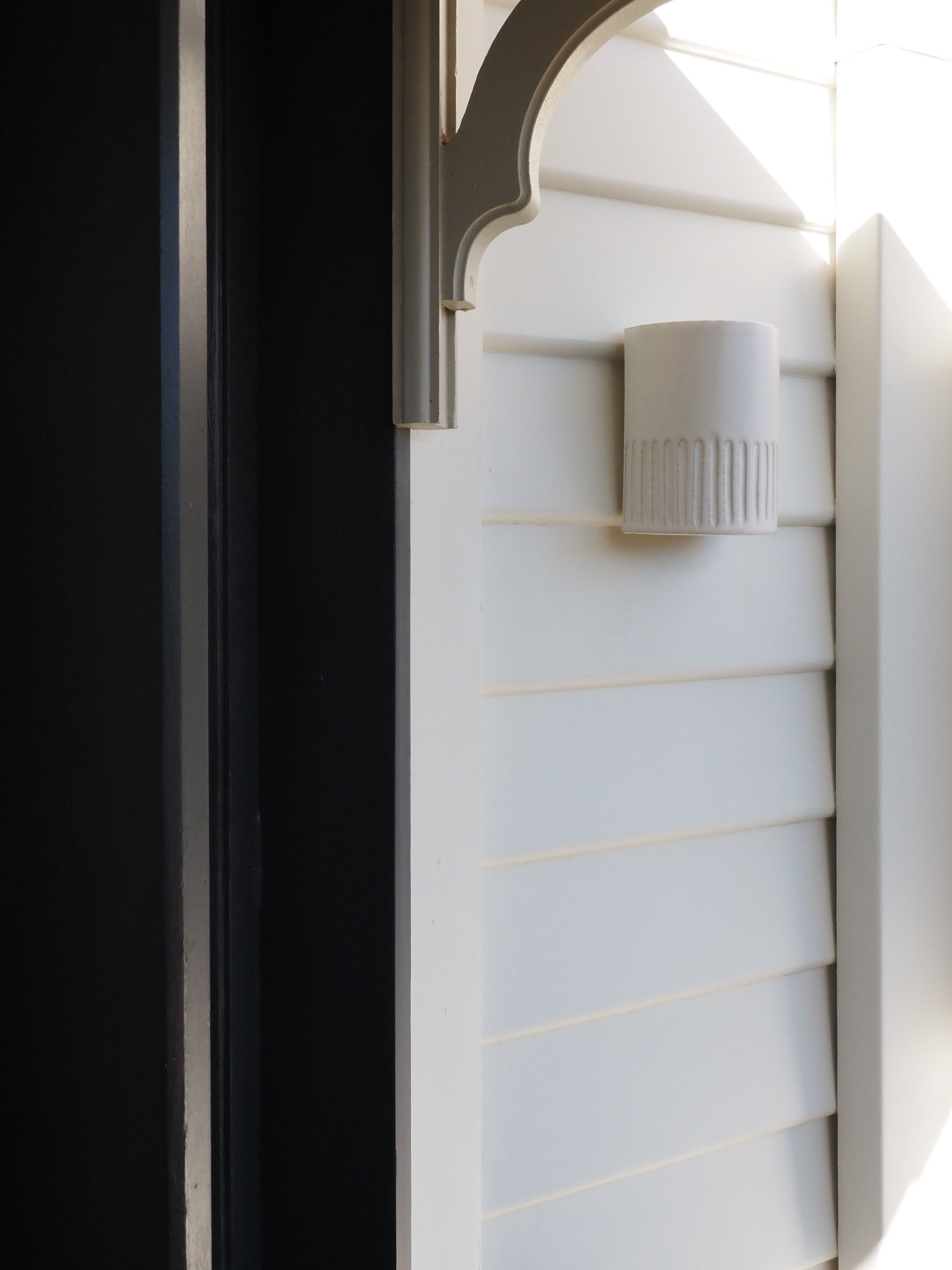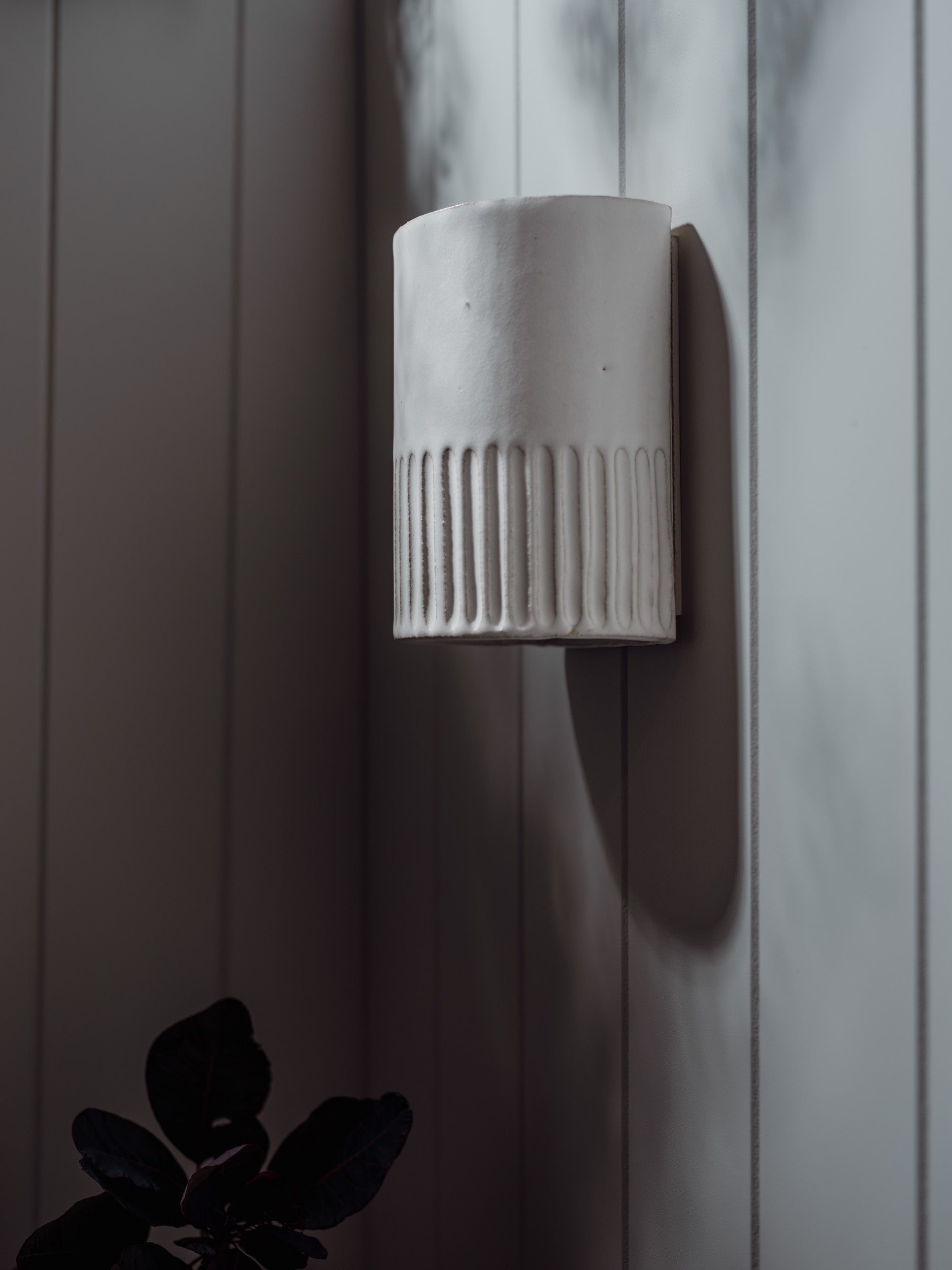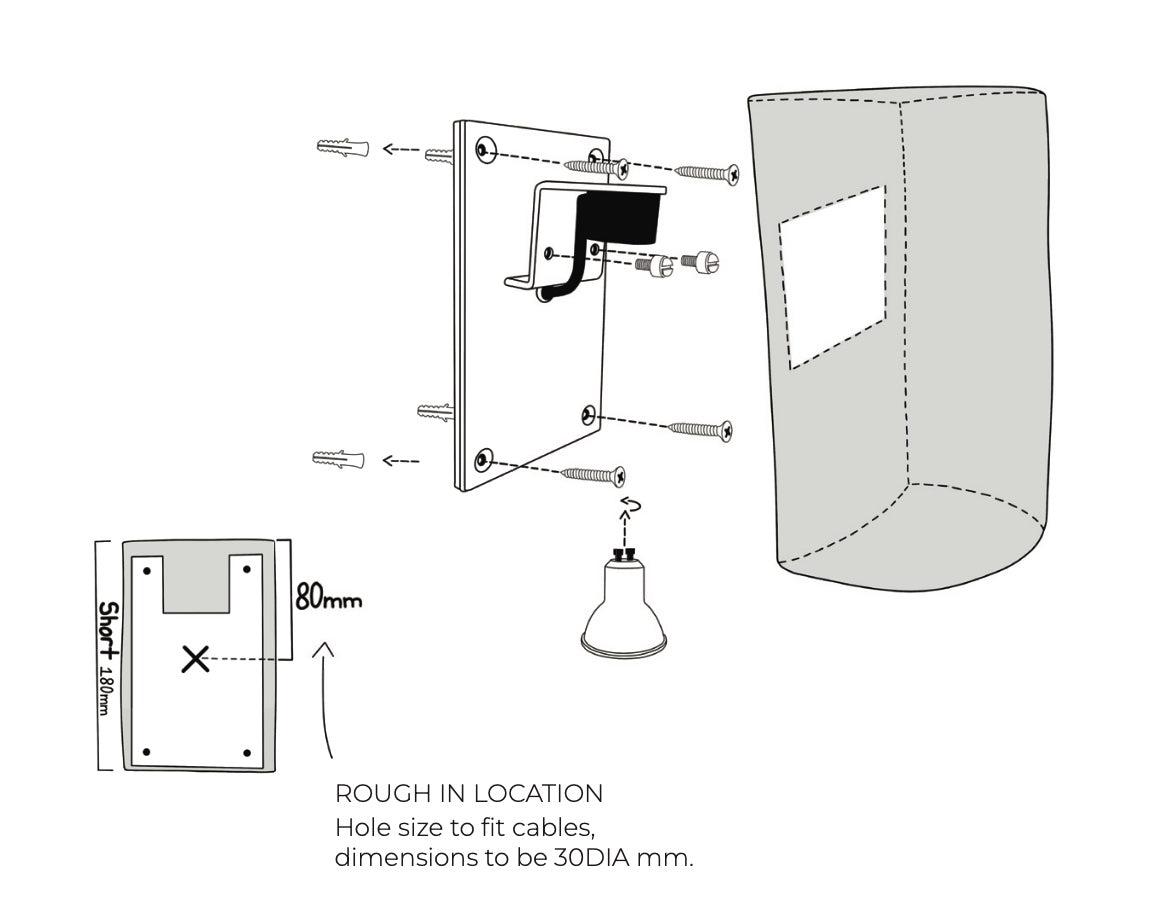 Exterior Handmade Ceramic Wall Light - Day
Australian handmade ceramic wall light - designed to bring warmth and ambience to your exterior space by providing a subtle yet dynamic down light. 'Day' once formed by hand is then carefully carved to create a stunning inverted corduroy pattern to the lower third. The smooth ceramic is carefully dipped by hand into an eggshell white low sheen glaze and kiln fired twice at extreme temperatures to ensure a strong, robust durable form. Beautifully mounted on a near invisible custom IP rated back plate, meaning your ceramic wall light hugs the wall tightly and is suitable for any wall finish.
Due to the handmade nature of these wall lights, you might expect to find slight variations in size, glaze finish and form including unique beauty spots and natural inconsistencies. This is what gives each wall light individual lasting value and is not considered as an imperfection or fault.

Exterior Stripe is available in 1 size - Short
DIMENSIONS:
 120W x 90D x 180H mm +/- 5mm 
WEIGHT:
2 kg approx.
CLAY TYPE:
Smooth
GLAZE COLOUR:
Eggshell White
LIGHT DIRECTION:
Down
LIGHT SOURCE:
GU10 240V, LED Globe, 5-10W (globe not included)
IP RATING:
IP33 - For protected exterior use
WARRANTY:
3 years
LEAD TIME: 
As these are handmade to order please allow a 6-7 week lead time
IN-STOCK LEAD TIME: 2-3 weeks, Sometimes we can send out your lights even quicker than 2-3 weeks if you are trying to meet a deadline.