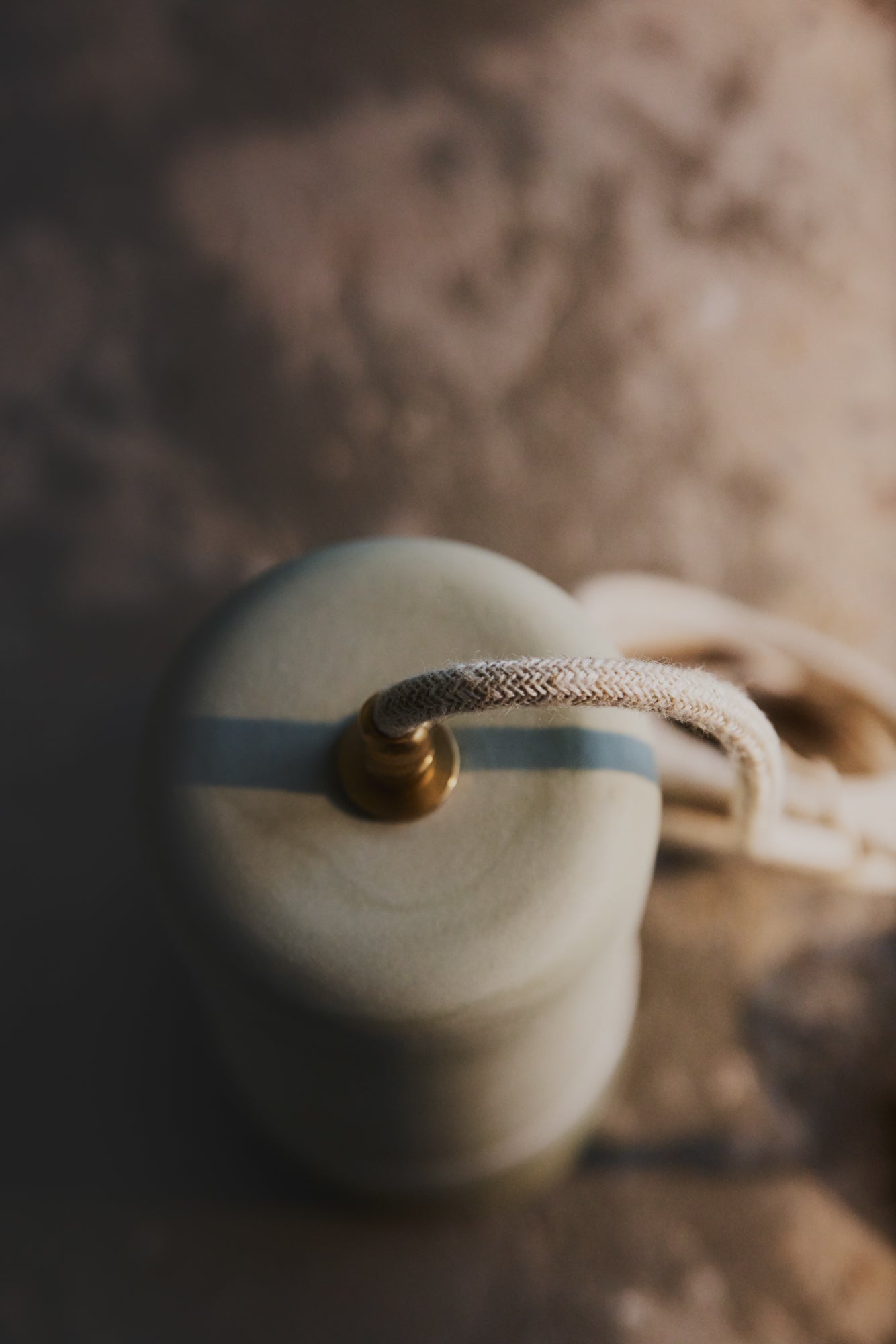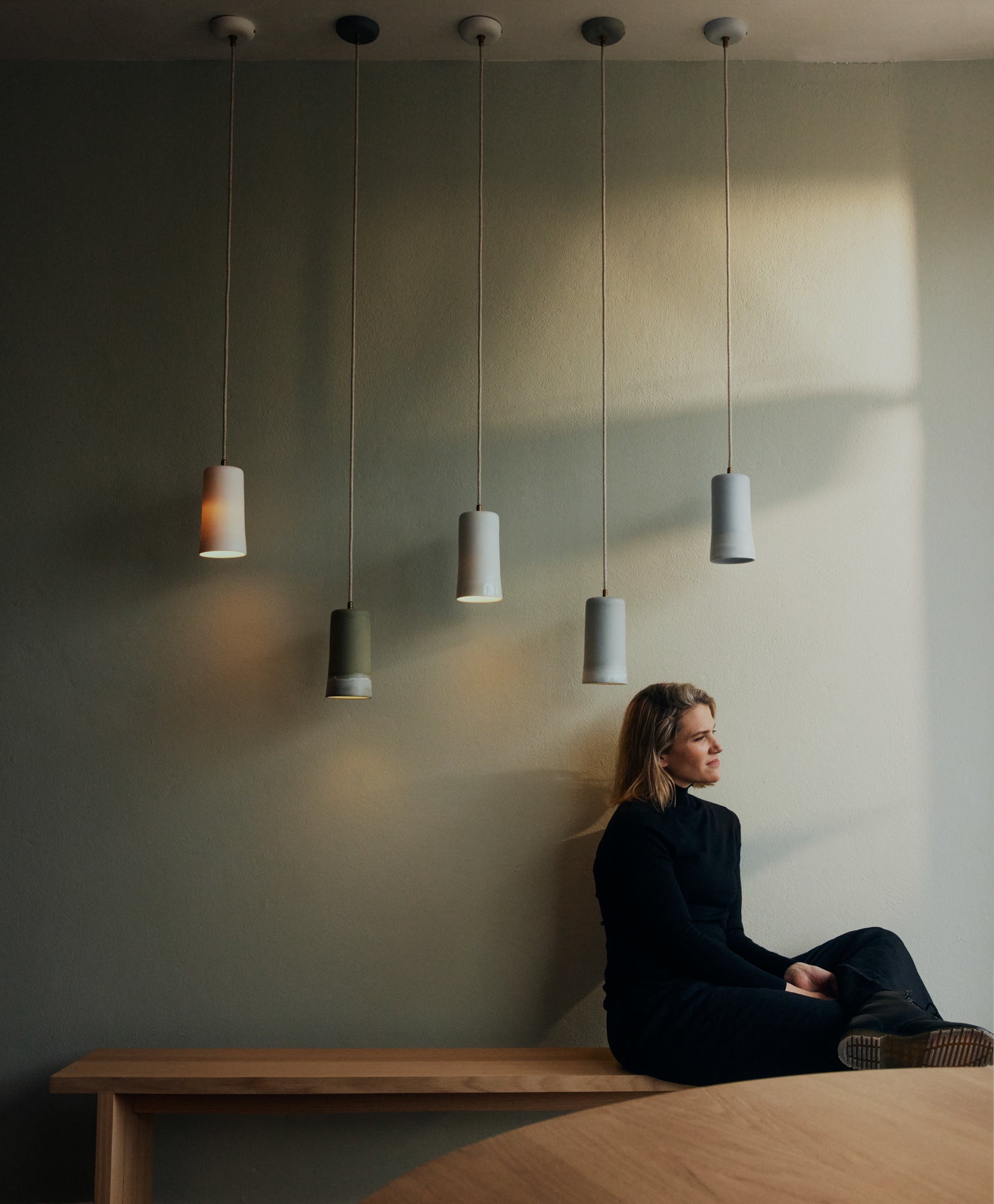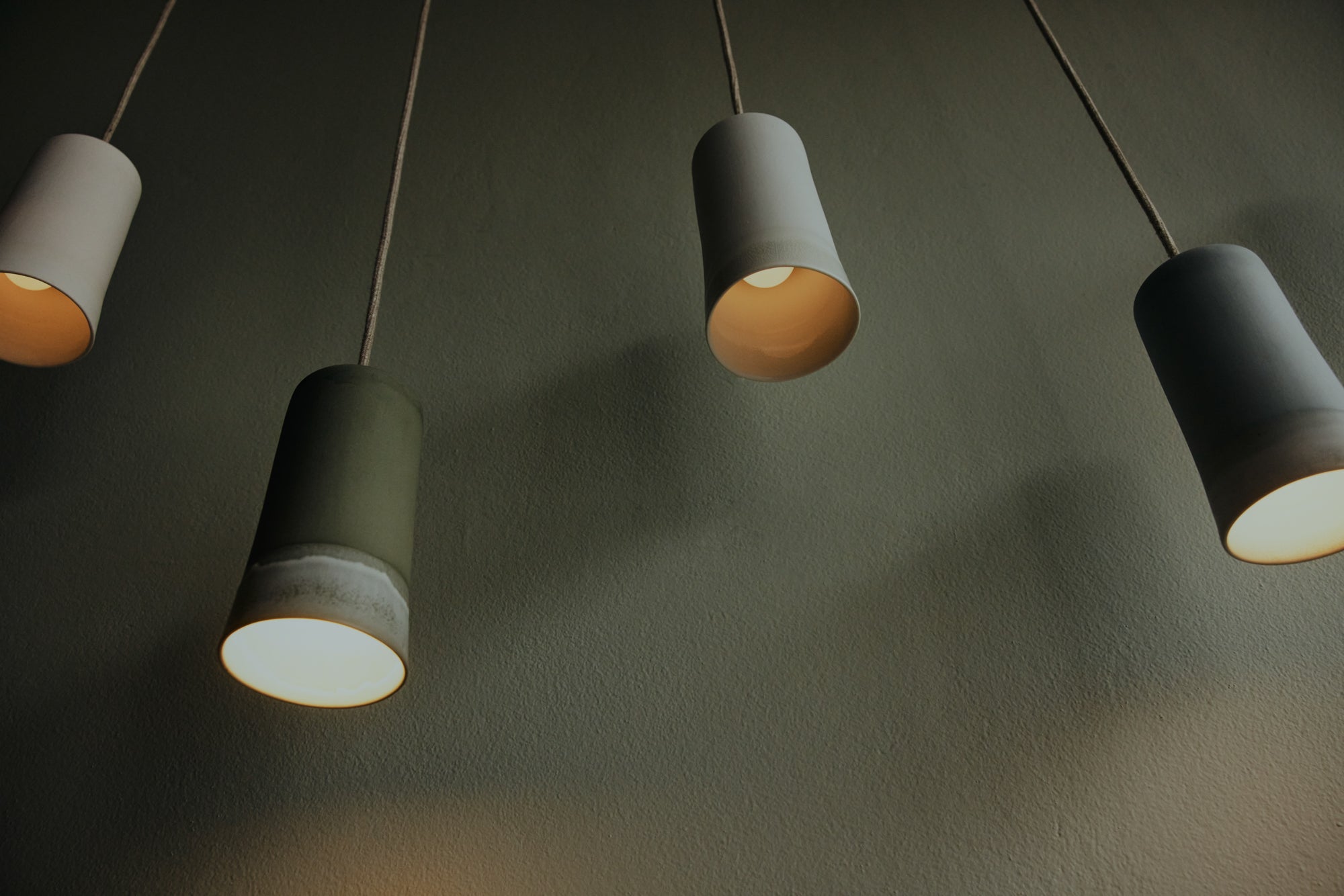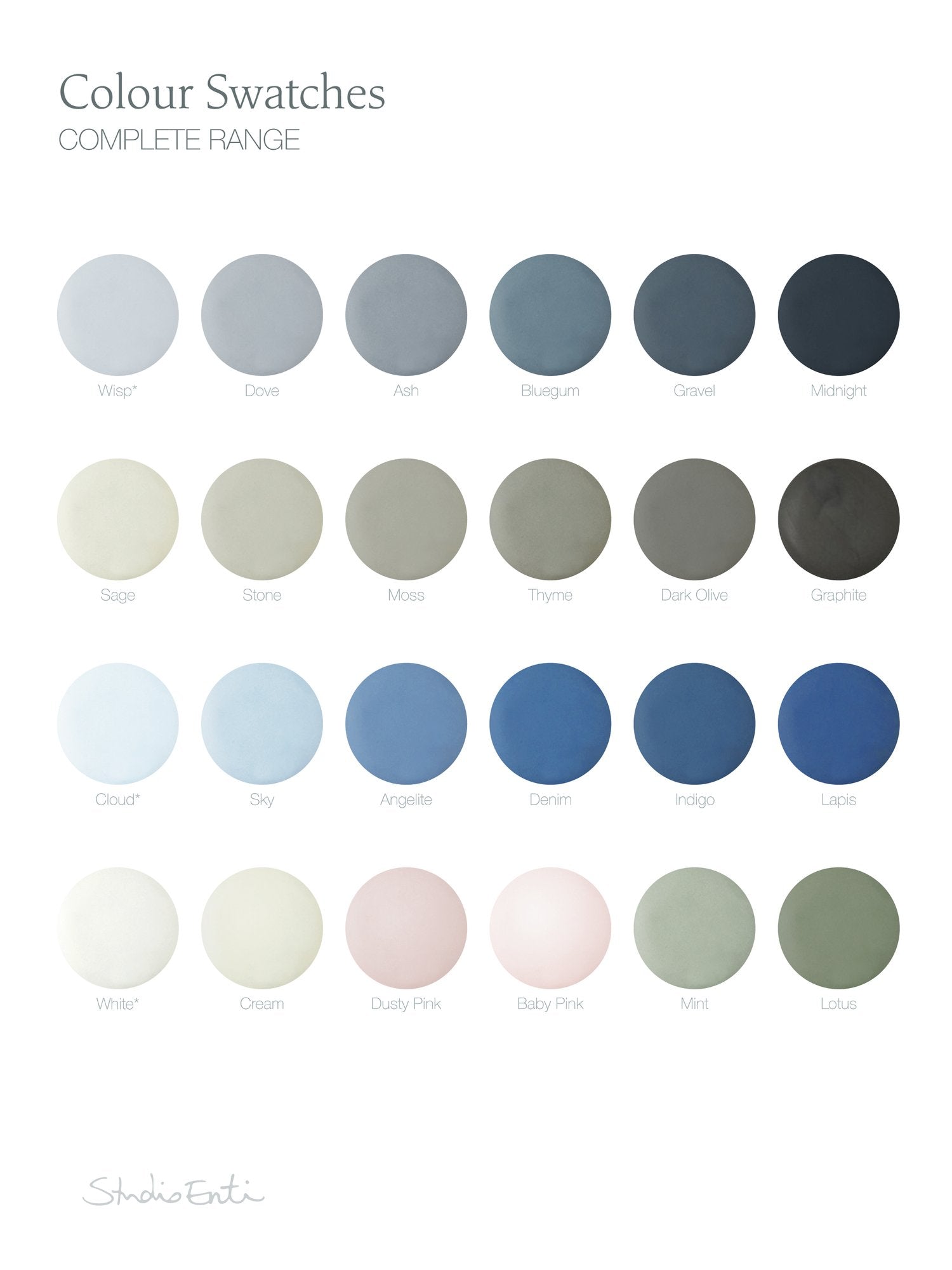 Handmade Porcelain Dusked Pendant
Inspired by the calm at the close of the day, Dusked Pendants invite the simple pleasure of quiet illumination. Hand cast from stained Australian Porcelain, each uniquely patterned pendant has a contrasting 'dusked' glaze on the rim of the shade and has been developed as an experiment into the multiple uses of a vessel.
The light cast from the Dusked Pendant is either warm and directional or more ambient. White, wisp and cloud will offer hints of translucency with other colours creating an opaque shade with directional light through the opening.

The pendants lend themselves individually to intimate lighting scenarios or, as a cluster, to light a larger space.
The Dusked pendant includes a handmade ceramic ceiling rose.
Handmade in Australia. Oxides and Glazes are lead free, non-toxic and safe for daily use.
*Made to order, please allow 2 to 6 weeks.
LIGHT SOURCE: 1 x B22 LED (Globe not included)
MATERIALS: Porcelain, Brass
DIMENSIONS: H 200mm x Ø 110mm, 2000mm Linen Cloth Suspension