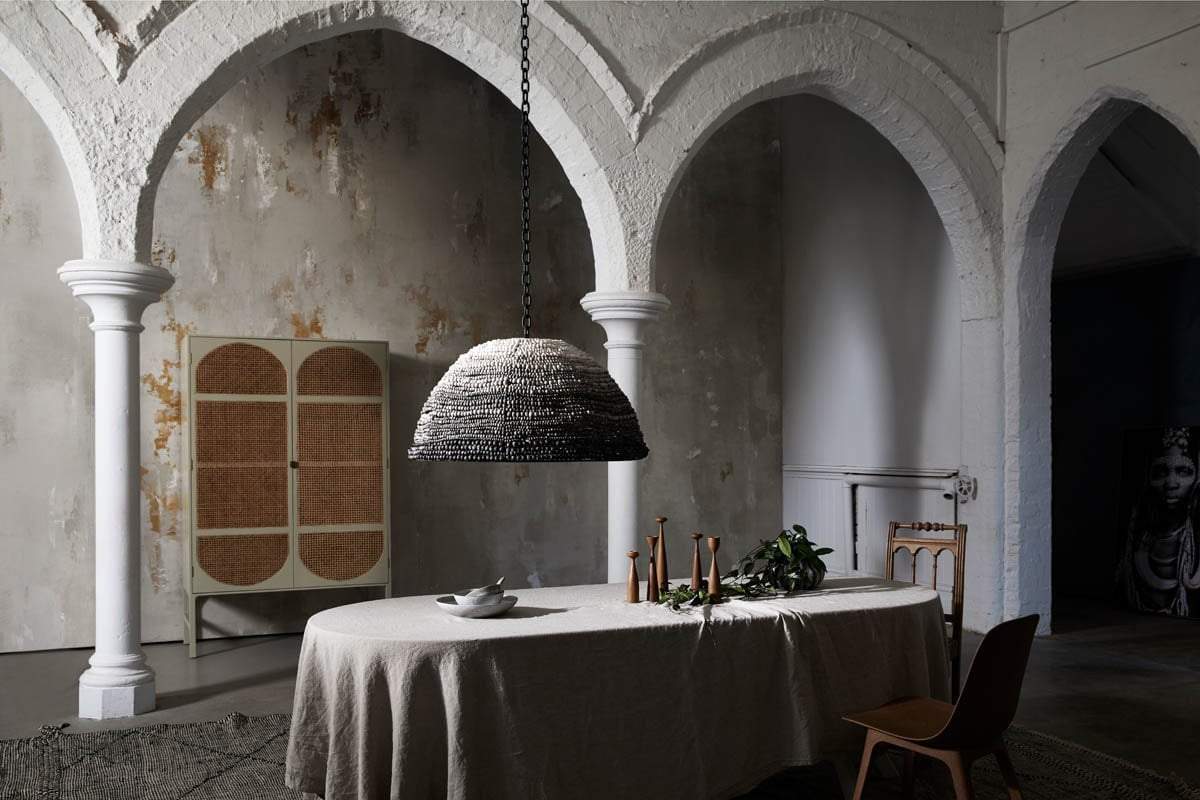 Dome Pendant - Clay Beads
Statement lighting perfectly on trend? Look no further than the Dome. 
This new design is modern, cool and anything but a chandelier. Its simple shape exudes warmth to any interior decor. 
Minimal design, clean and simple

Available in sizes

Small 

- Large

Choose between solid colour or ombre (in either our signature colours, or create your own!)

Handmade in Africa by a beautiful community in Kwazulu Natal
Freight will be quoted once order is placed.
Leadtime 12-16 weeks (potentially a lot quicker if we have it on the way). Please call our team to confirm.