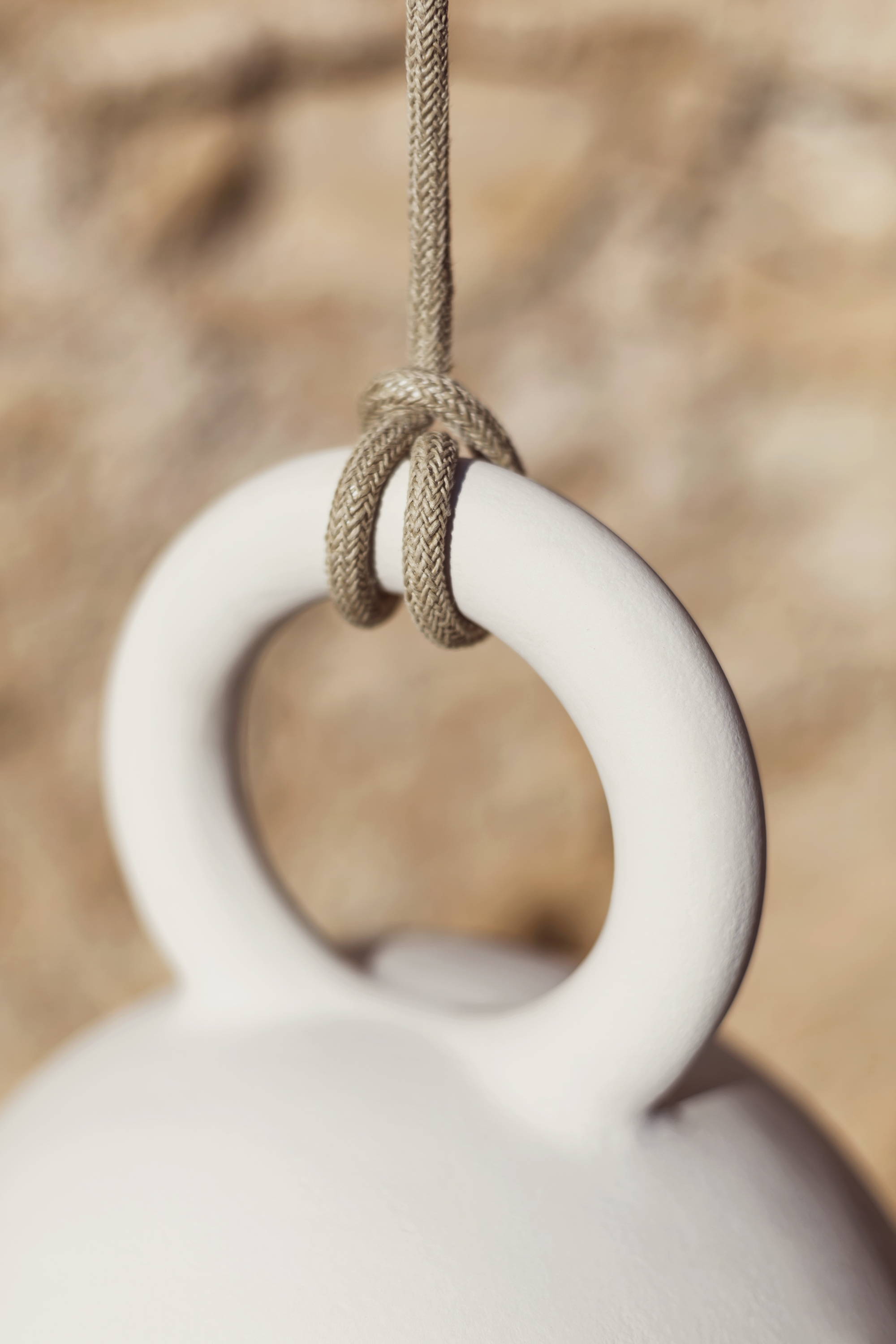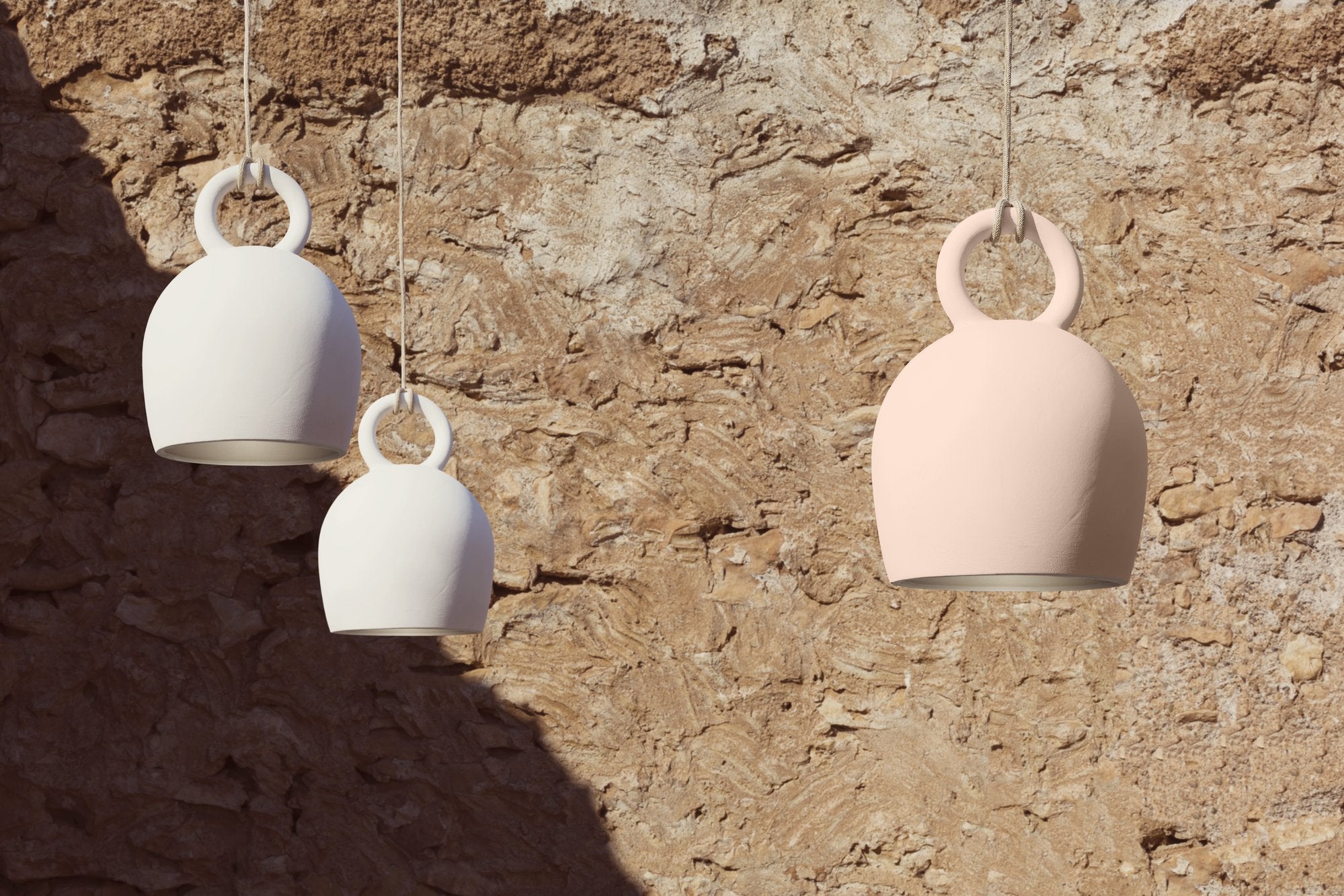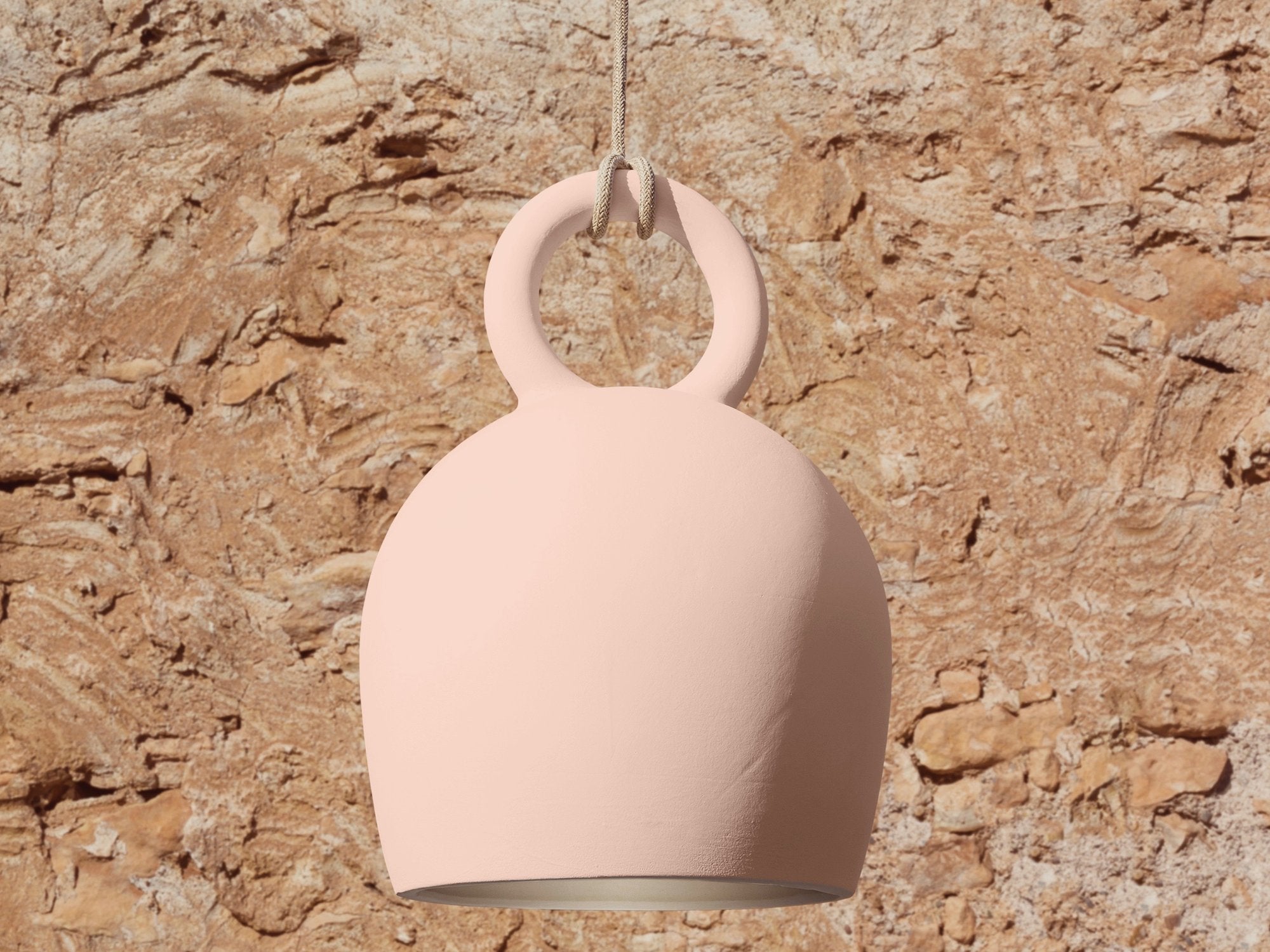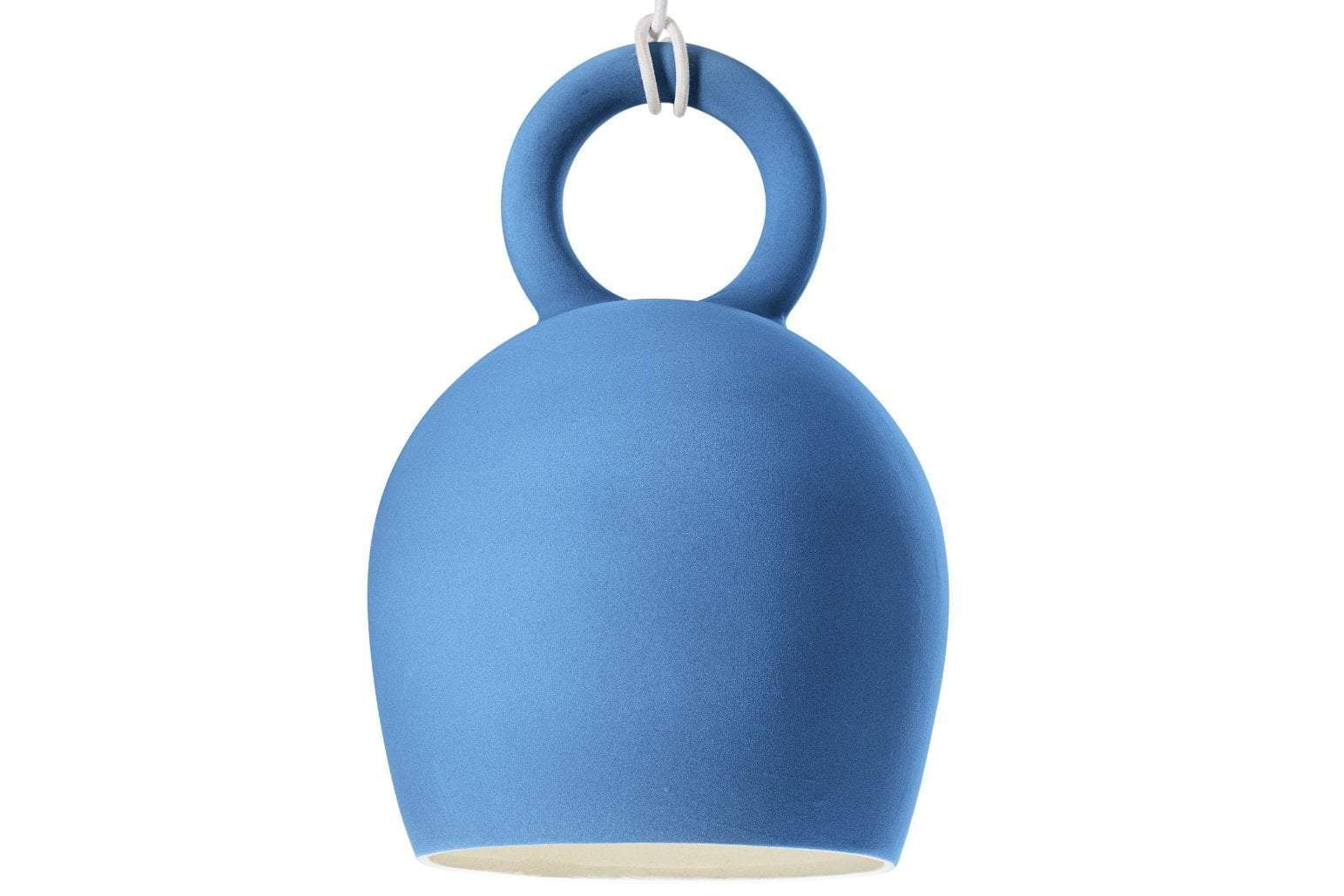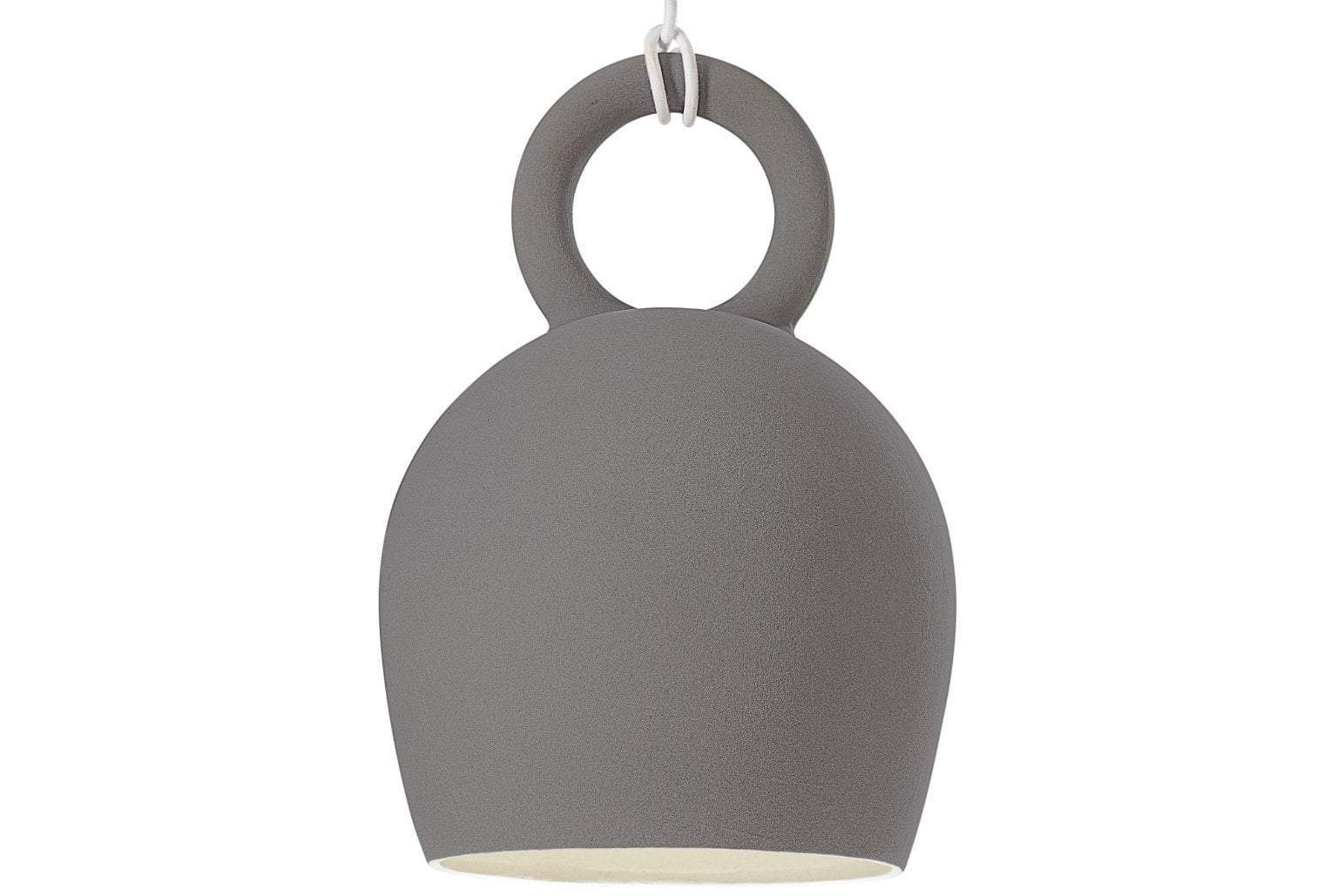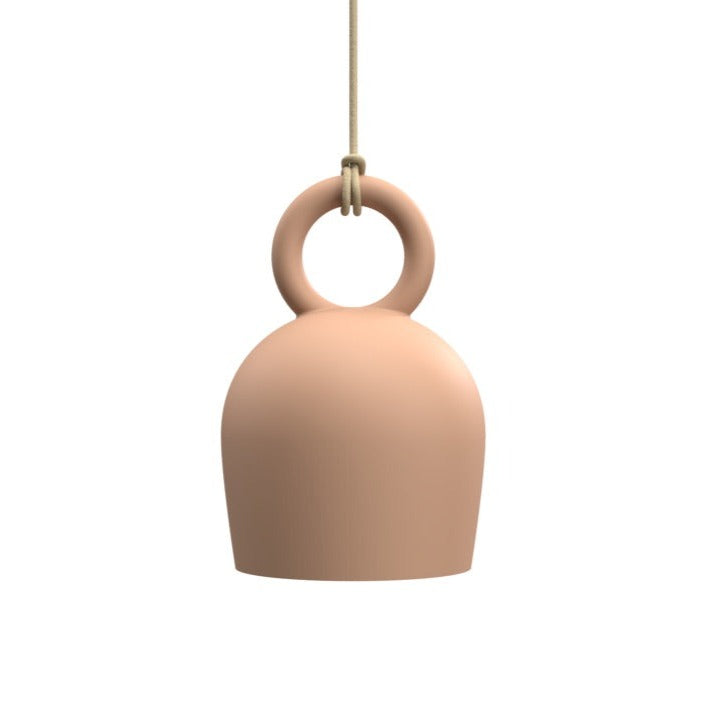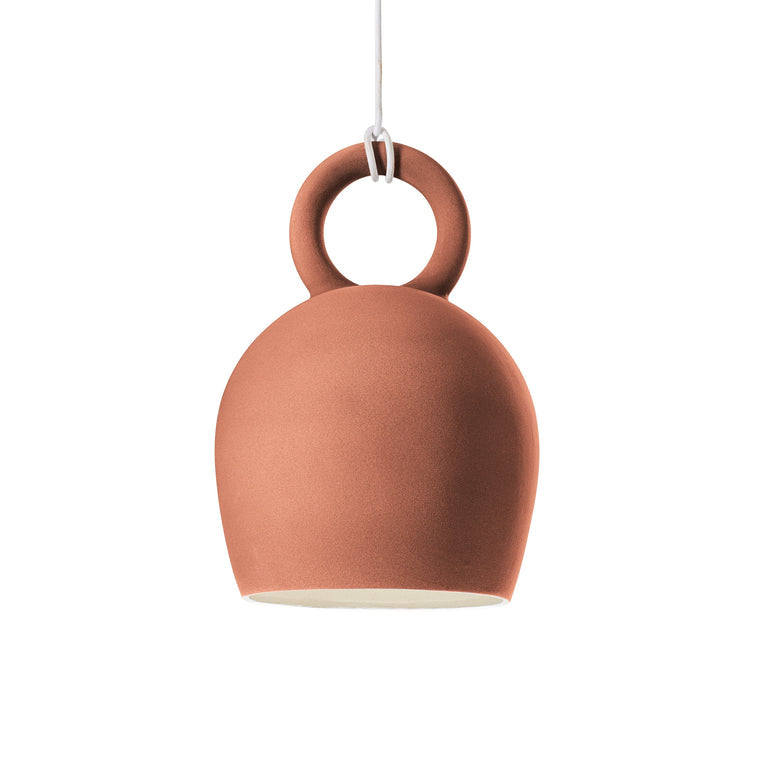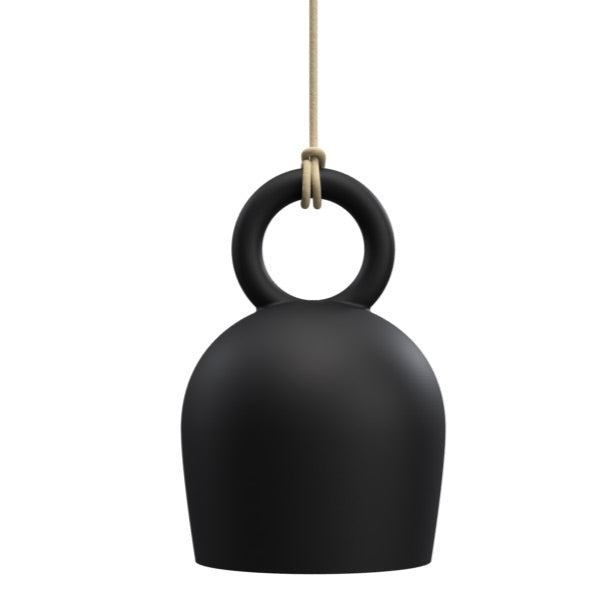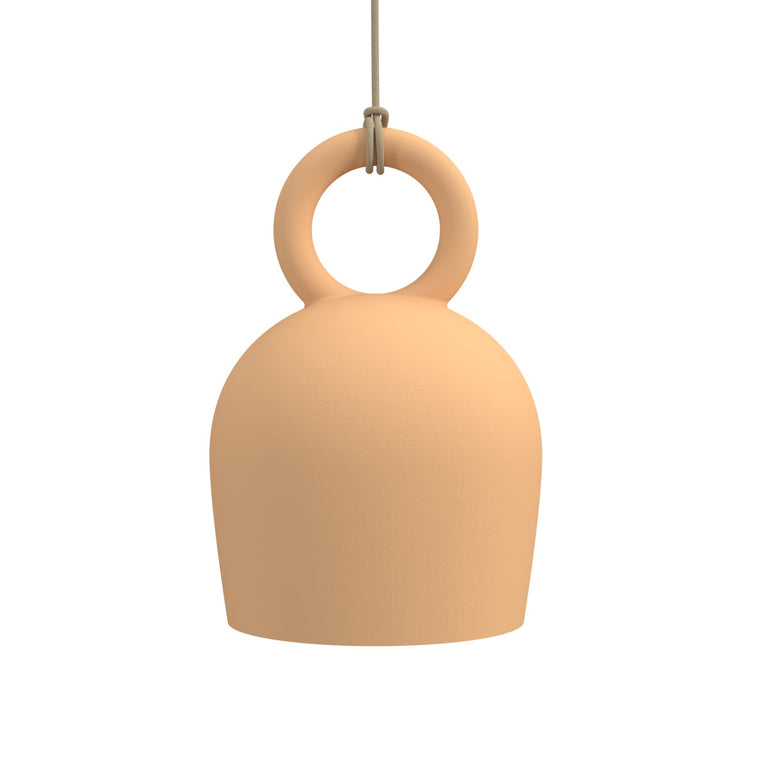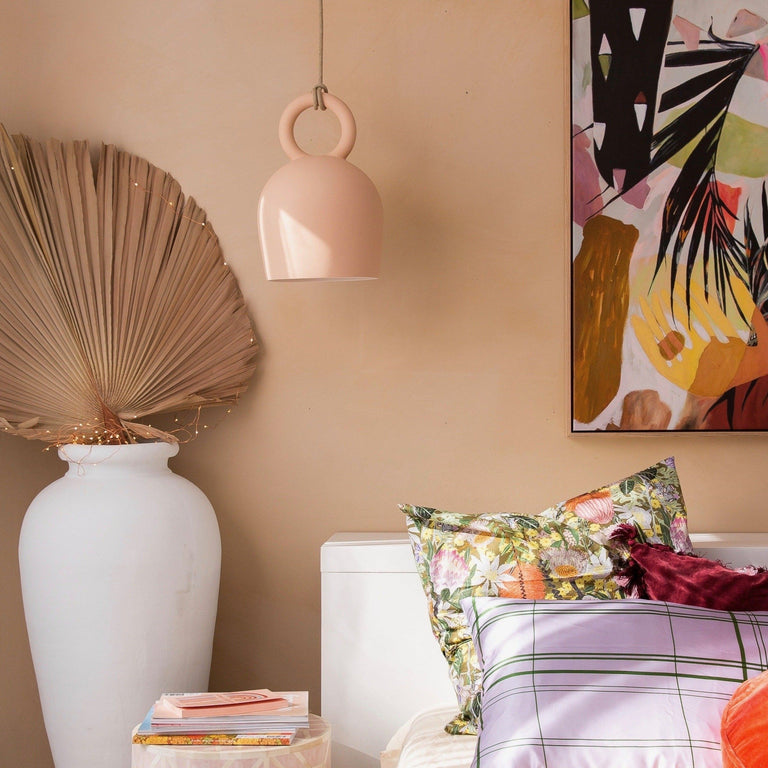 Handmade in Southern Spain, the Caló collection combines traditional pottery techniques with contemporary lighting design.
This iconic bell shape with its round, even surface gives the lamp the impression of being cast. Rather than being hidden, the gathering between the rope and the lamp is accentuated in a modern and original way.
Hang a few Caló's in the kitchen, use it over the dining table, or illuminate a large hall or office environment.
The Caló lamps are available in two sizes (medium + large) and seven colours.

All electrical fittings and 2 metres of cable included. Globes not included but can be purchased in store.  
* White, Black + Salmon come with natural Jute Rope. Remaining colours come with white cord.
Freight will be quoted once order is placed.

Medium - 28cm H x 18cm D (across the centre)

Large - 38cm H x 24cm D (across the centre)

Tips for finding the right size
Determining the best size pendant for your space is a big consideration. Are people going to walk under it or will it be positioned over a table / bench? Are you wanting a statement piece to grab attention or do you prefer your lighting subtle and complimentary? If you are unsure please give the team at The Light House Noosa a call.