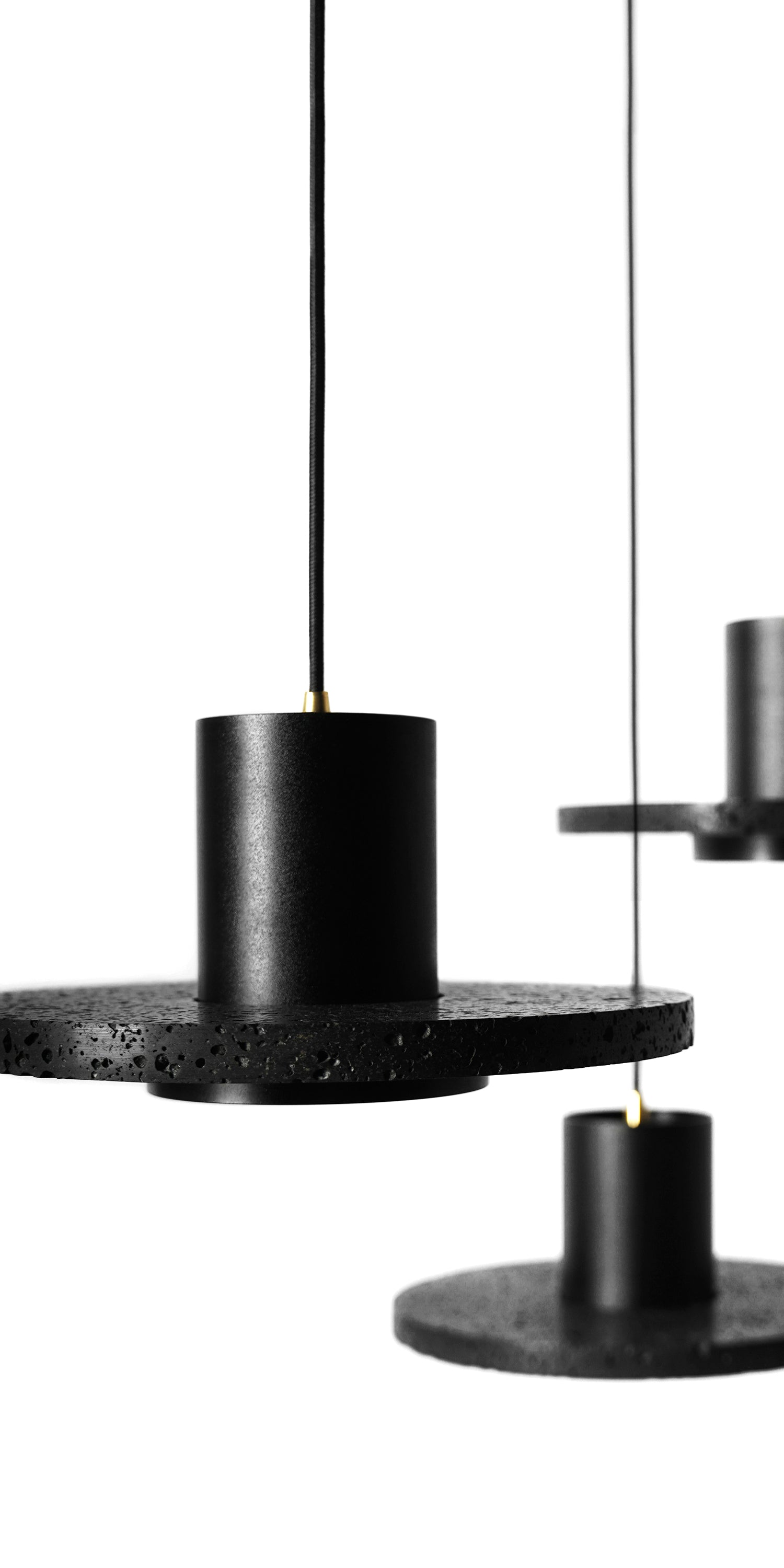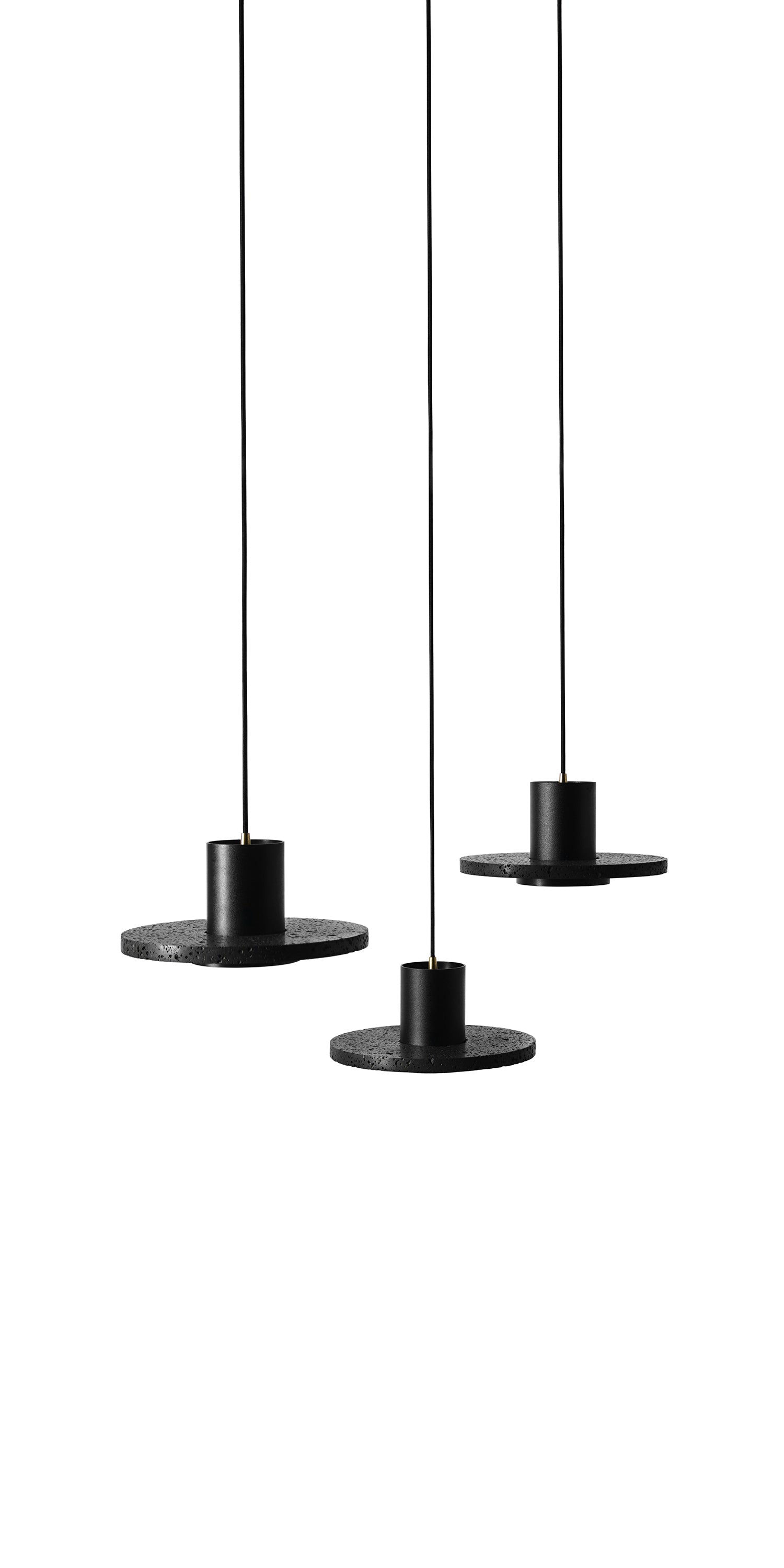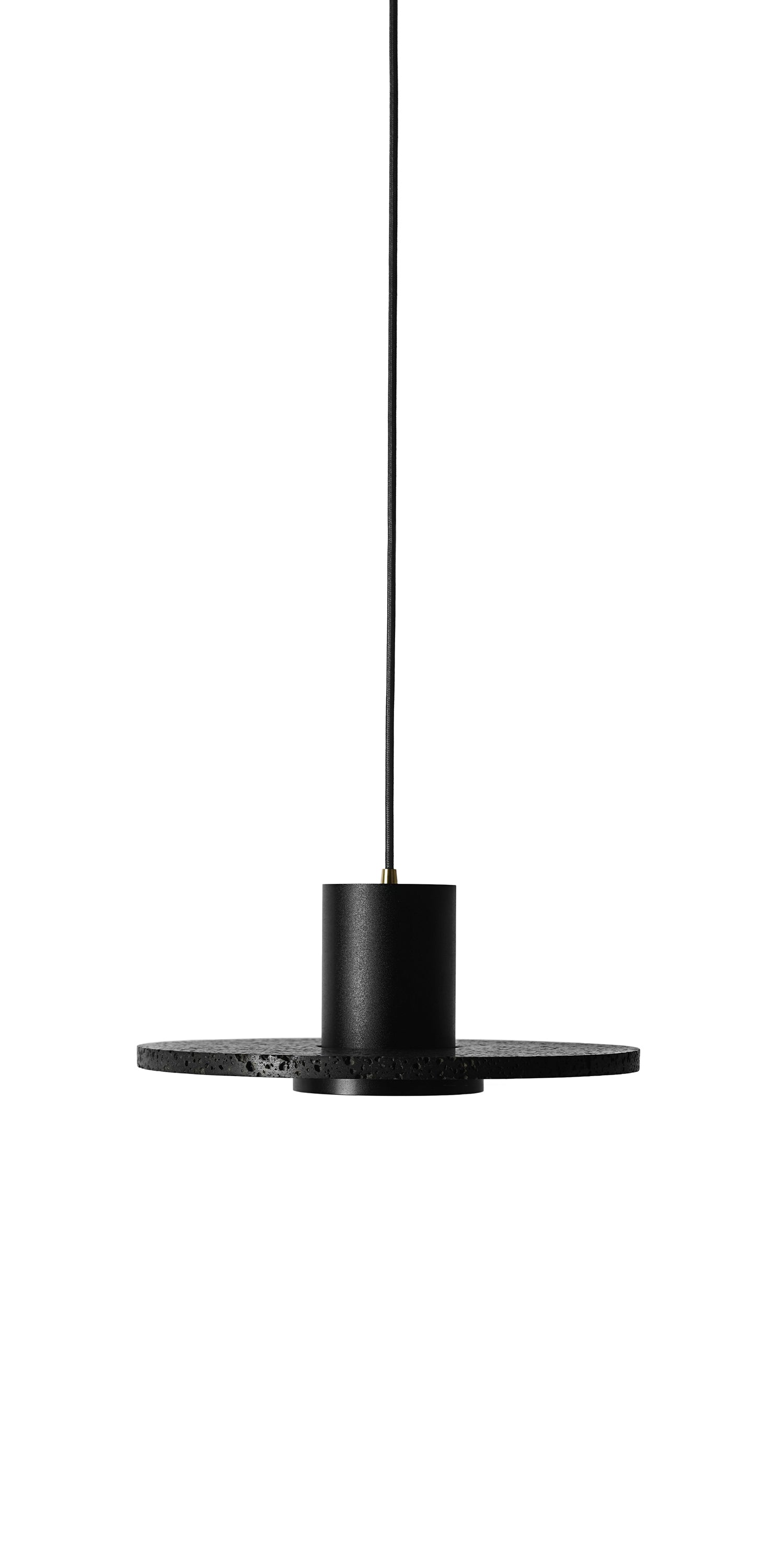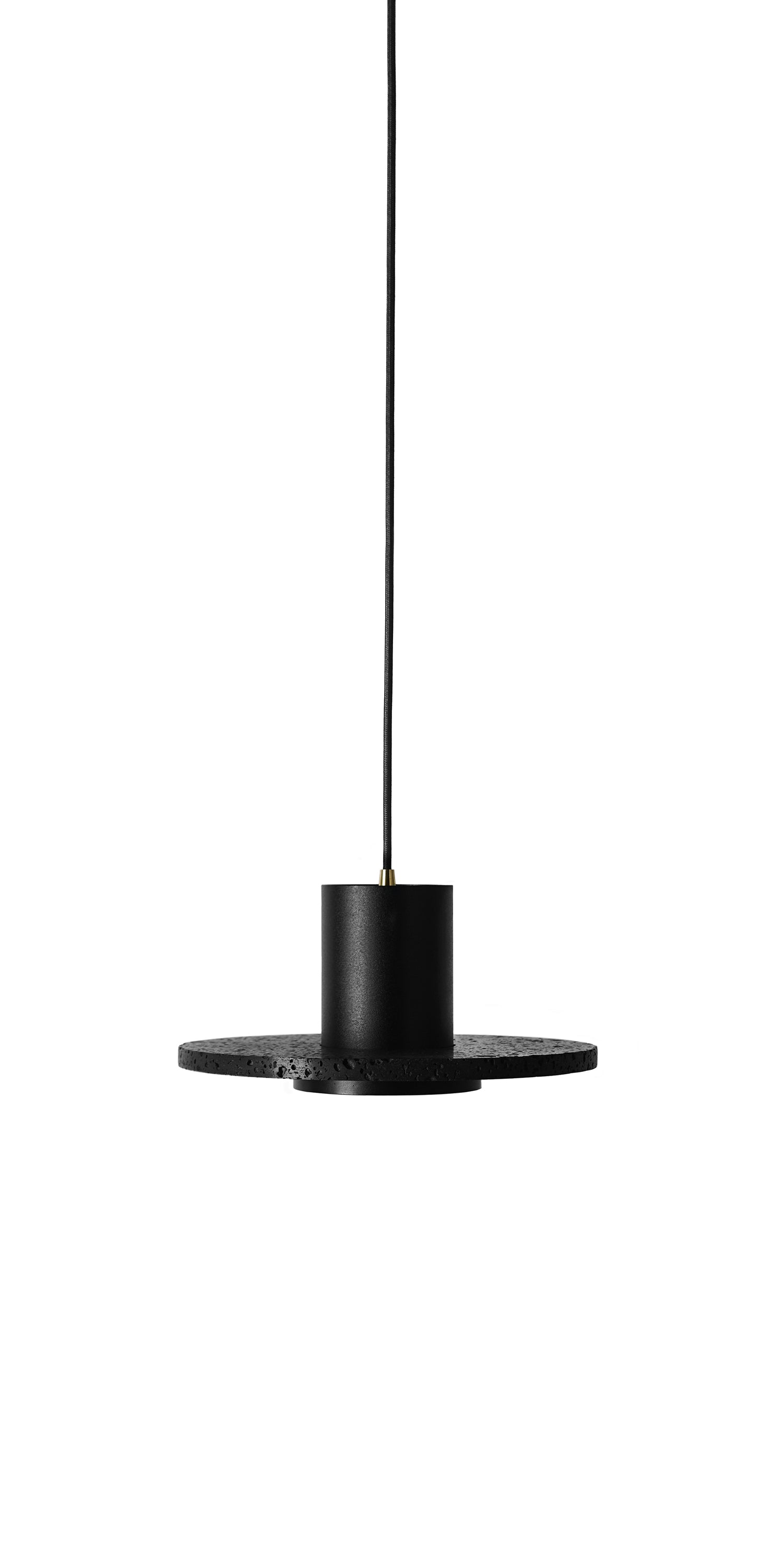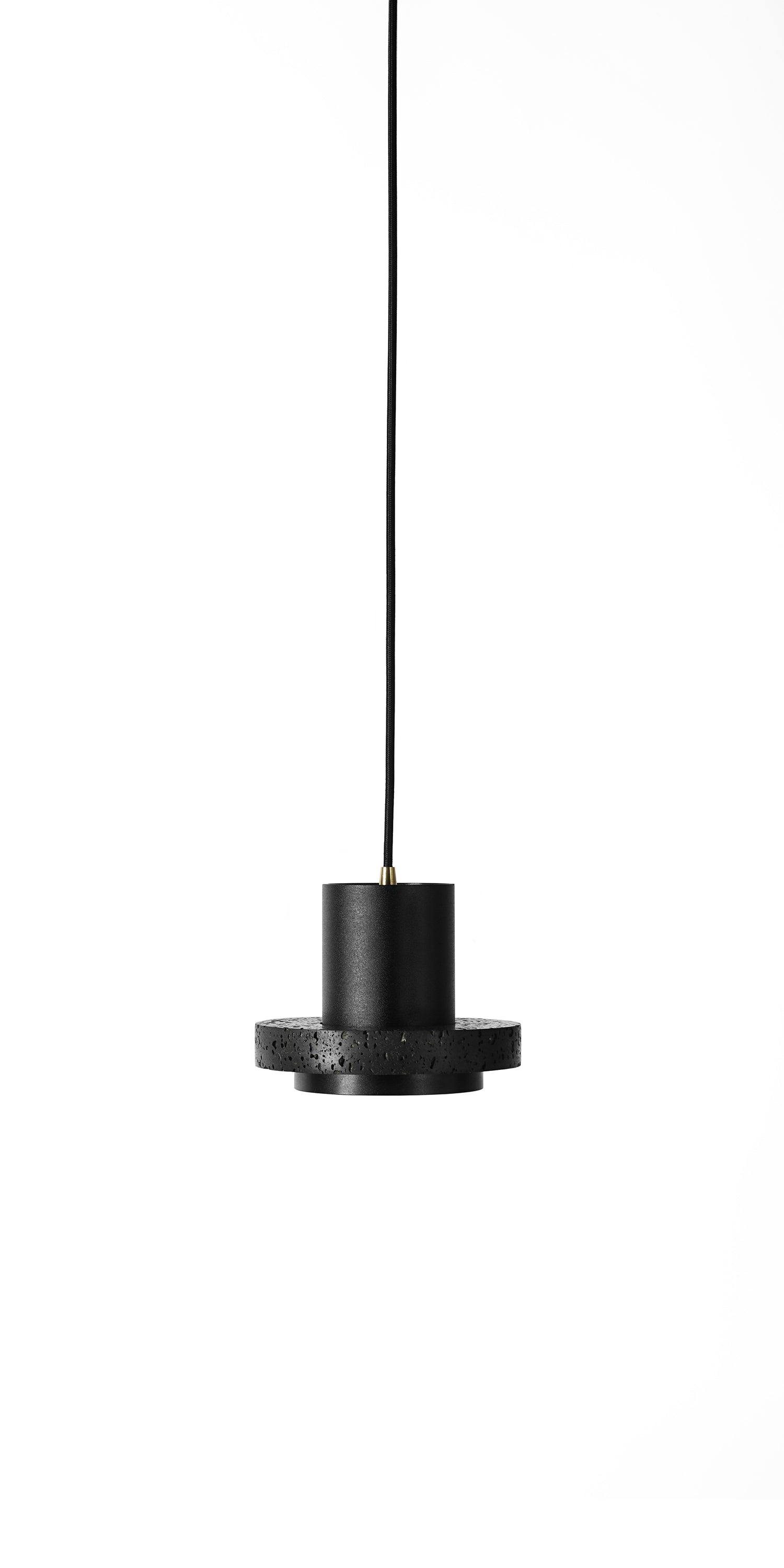 Calm presents a balance of equally refined yet contrasting textures, with its naturally porous Lava stone shade simply suspended on its evenly smooth aluminium body.
Lava stone is formed when liquid lava solidifies as it cools, resulting in large pores in the stone with other minerals often embedded within. This natural, irregular life of the stone is to be celebrated.
Pendant body made from Black Anodised Aluminium. Pendant shade made from Lava stone, machined and hand polished. Shade available in 3 diameter sizes.
SPECIFICATION
Lamp Type E27 LED

Wattage 3W

Voltage 85V-240V

Cable 2m black braided cable
DIMENSIONS
(MM)
Small Ø180 x H145

Medium Ø280 x H145

Large Ø330 x H145