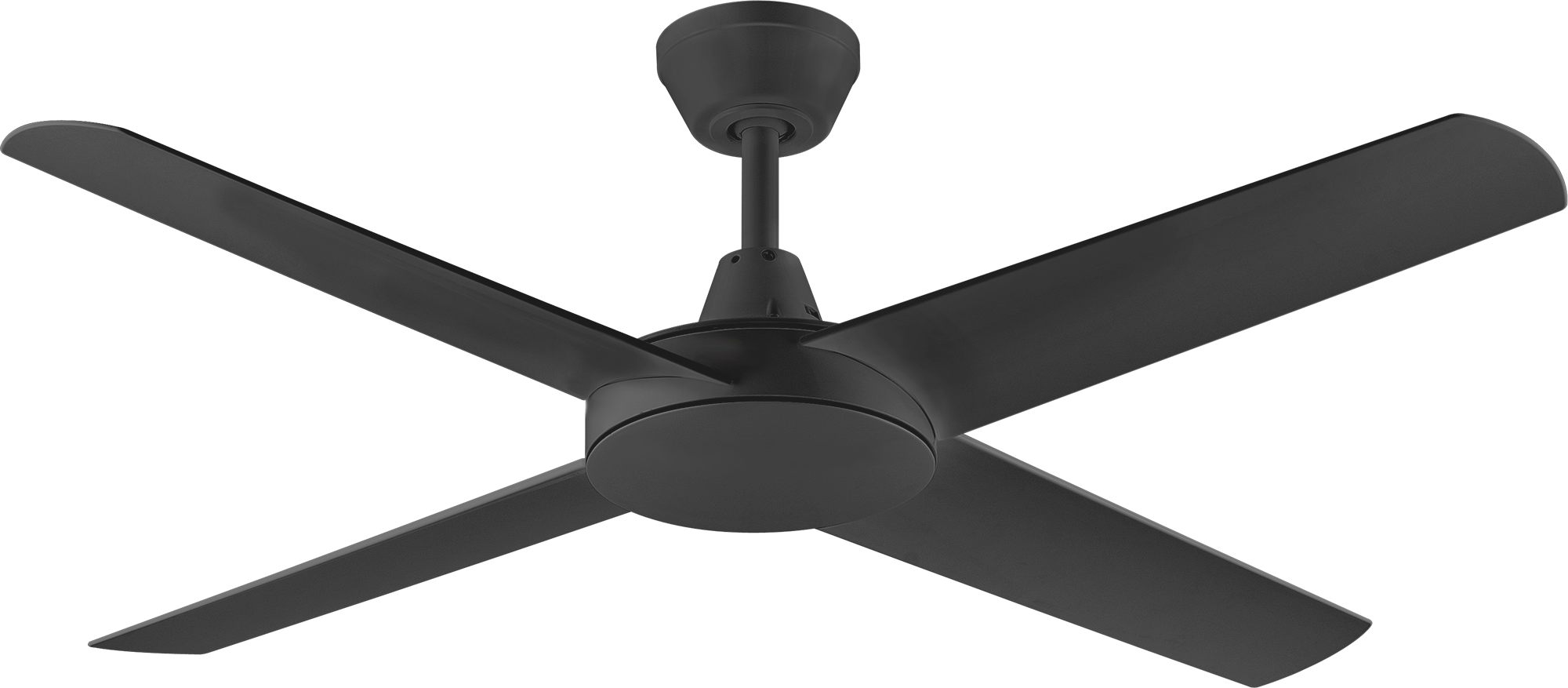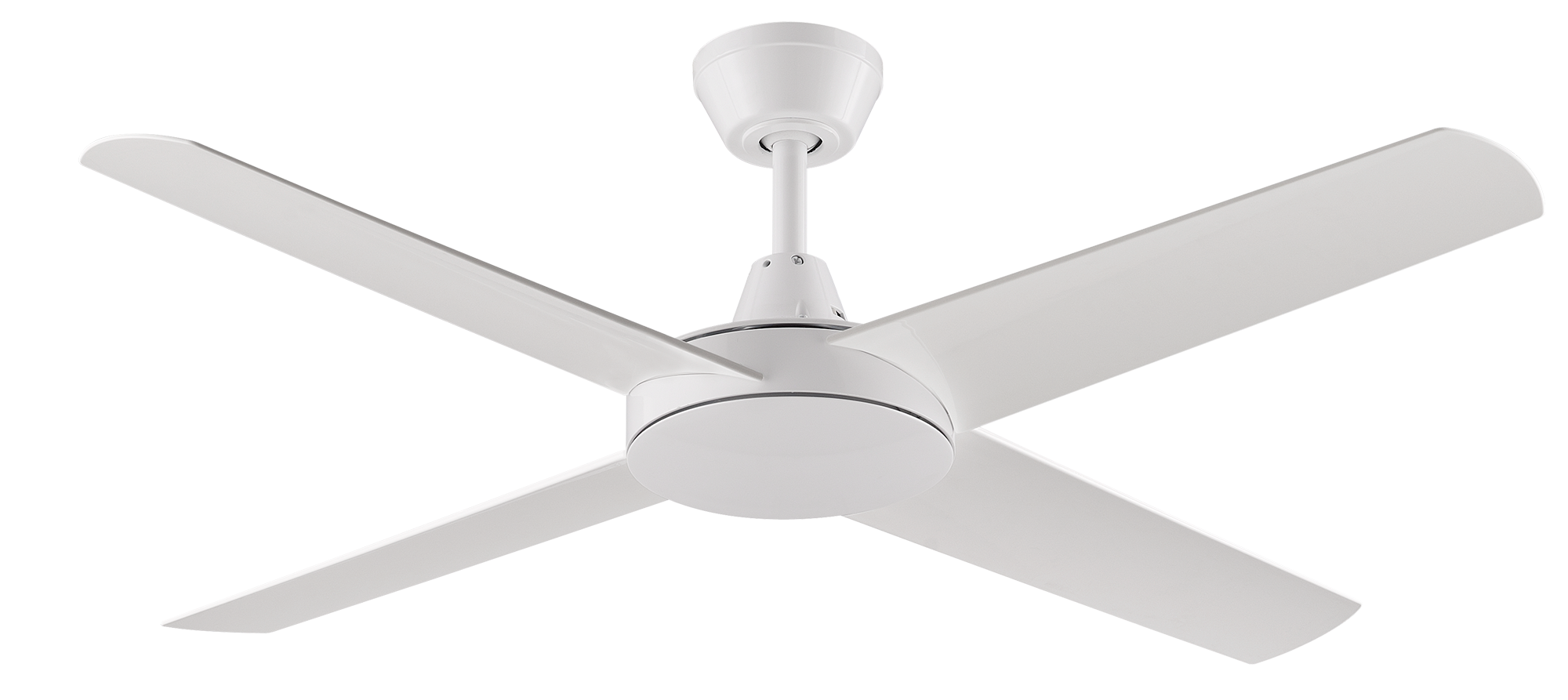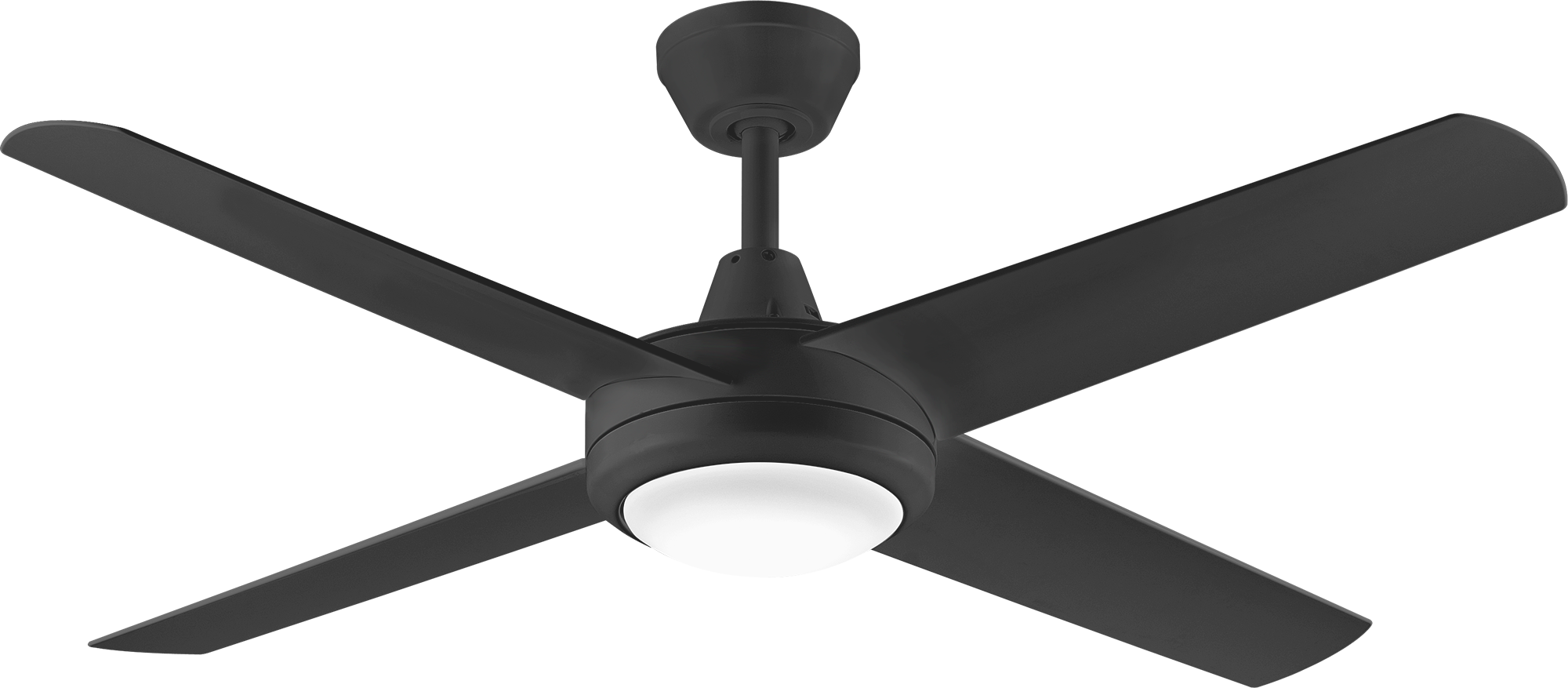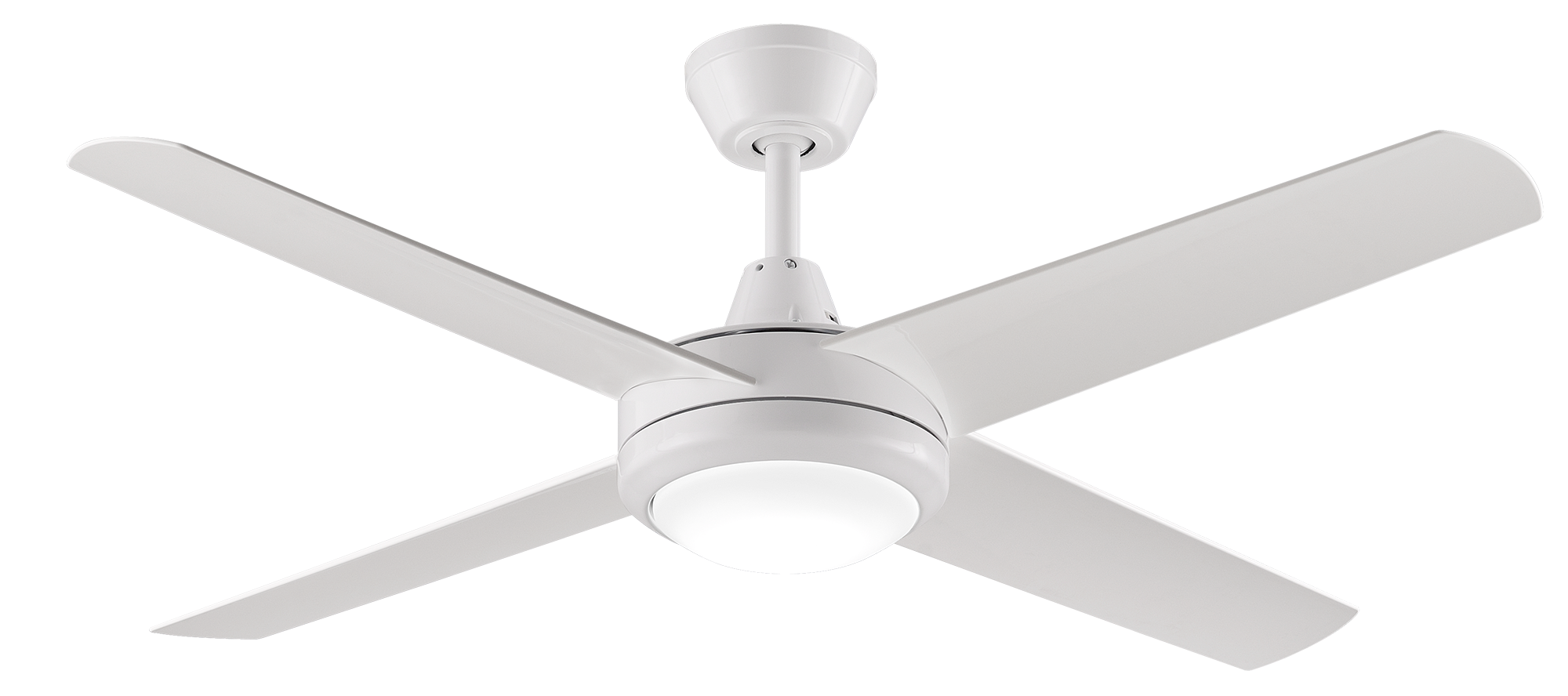 With its minimalist lines and stylish curves, the 52" Aspire ceiling fan is a smart addition to any living space. Combining an aluminium body with four all-weather moulded blades, the Aspire includes a wall control as standard and is LED light adaptable.
With minimalist lines and stylish curves, the Aspire is crafted from aluminium and features four all-weather polymer blades that are corrosion-proof and UV-stabilised to guarantee long-lasting performance. The 52-inch blade span is suitable for small to medium spaces, both indoors and outdoors.
Powered by a high-performance, reliable, and time-tested AC motor that is reversible, so you can change the direction of your ceiling fan seasonally for year-round comfort.
Add an optional 18W dimmable LED light kit to turn your ceiling fan into a light source. Including a 3-speed wall control, the Aspire can also be paired with remote controls for added convenience.

Quiet airflow thanks to premium quality motor construction and polymer blades.
Powerful and reliable AC motor engineered with long-life components optimised for Australian power systems to guarantee cooling for years to come.
Sturdy and robust cast aluminium motor housing with double sided paint and lacquer application for increased longevity of finish and lustre.
All-weather blades are made from a high grade ABS plastic that ensures highly efficient and quiet air delivery.
The ABS injection moulded blades are corrosion proof, UV stabilized ABS, easy to maintain, weather resistant and long wearing.
Efficient AC motor technology helps you stay cool in style for only cents a day.
Reversible motor allows you to change the direction of your fan seasonally, for a cooling effect in the summer and warm air distribution in the winter.
All screws and fasteners on the Aspire are Stainless steel to ensure ultimate safety and longevity.
Mi Smart Remote Control compatible for convenient hand piece control and smart device connectivity.
Sturdy ceiling mount system ensures wobble free operation.
For locations that need a ceiling fan to also serve as a light source, the Aspire has a sleek and stylish 18W dimmable LED light kit available.
SIZE & WEIGHT:
BLADE SPAN - 52 inches (132 cm)
HEIGHT (CEILING TO BLADES) - 32 cm
WEIGHT (INSTALLED) - 8 kg
PERFORMANCE:
RPMS (HIGH) - 190
RPMS (MED) - 110
RPMS (LOW) -55
AIRFLOW (HIGH) -11,200 CMH
AIRFLOW (MED) - 7,500 CMH
AIRFLOW (LOW) - 3,300 CMH  
ENERGY: 
EFFICIENCY (HIGH) -165 CMH/W
EFFICIENCY (MED) - 281 CMH/W
EFFICIENCY (LOW) - 417 CMH/W
POWER (HIGH) - 58 W
POWER (MED) - 22 W
POWER (LOW) - 7 W
MORE:
SPEEDS - 3
CEILING HEIGHT - High, Standard, Very High
CONTROL - Remote Control (Available), Wall Control (Included)
MOTOR TYPE - AC
LOCATION - Indoor, Outdoor