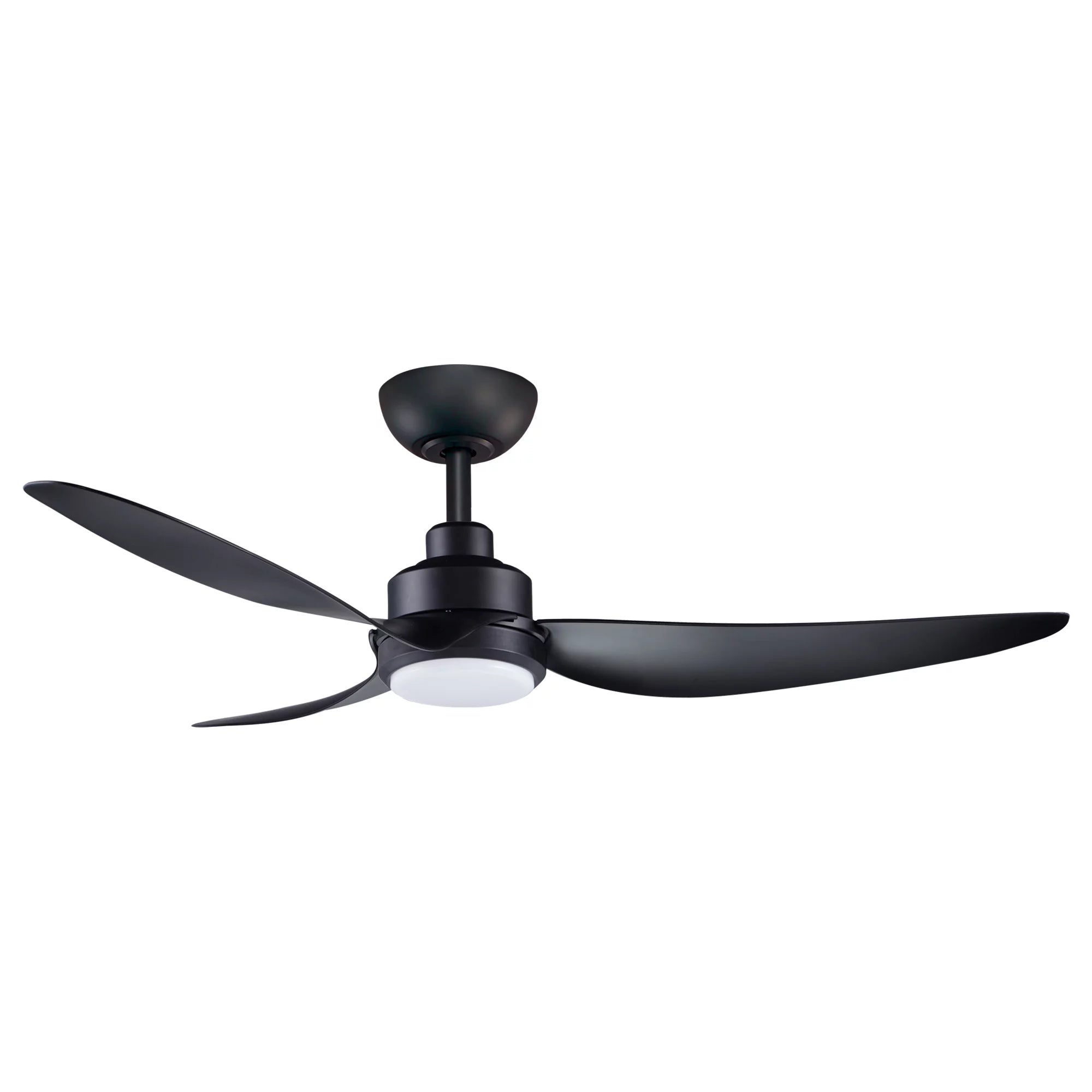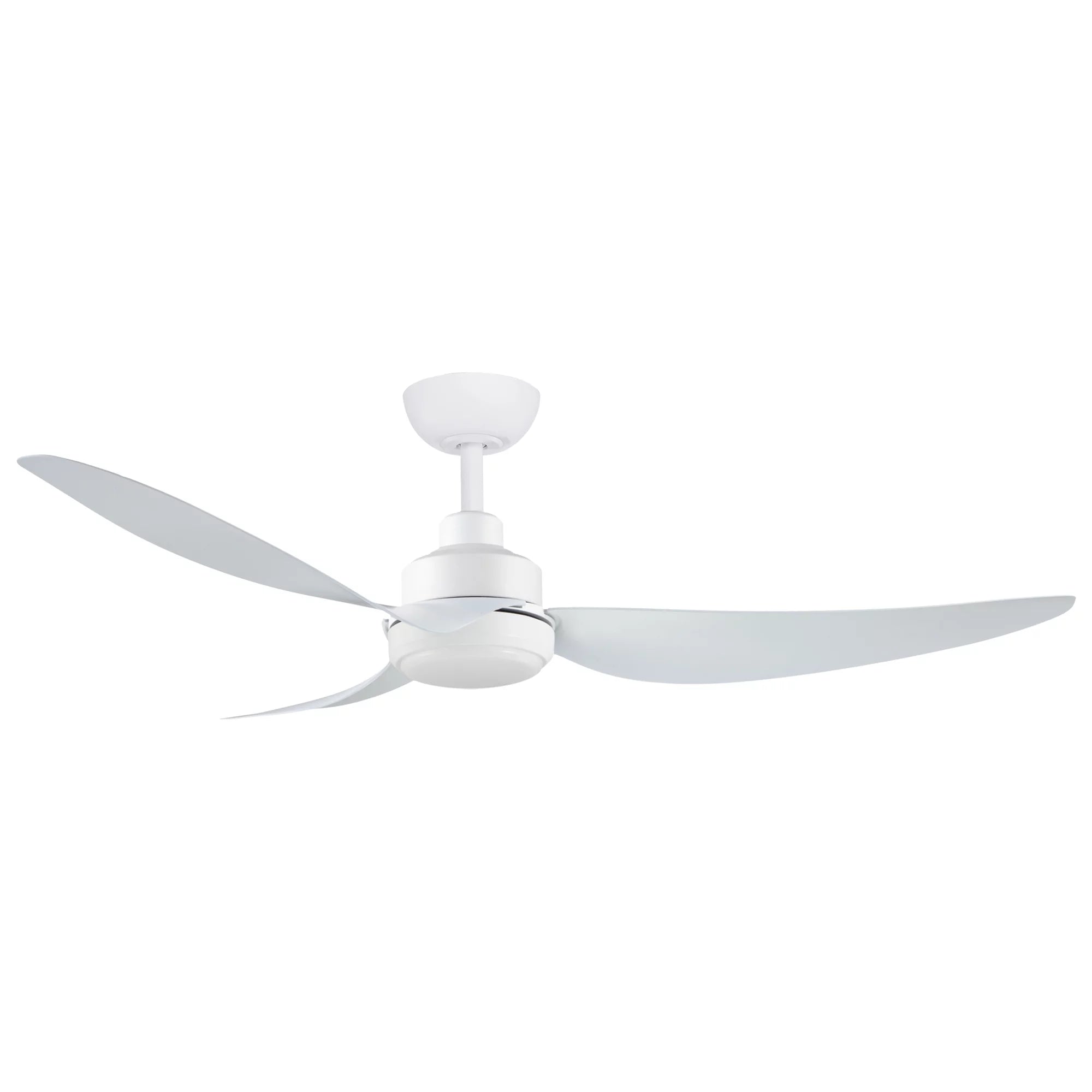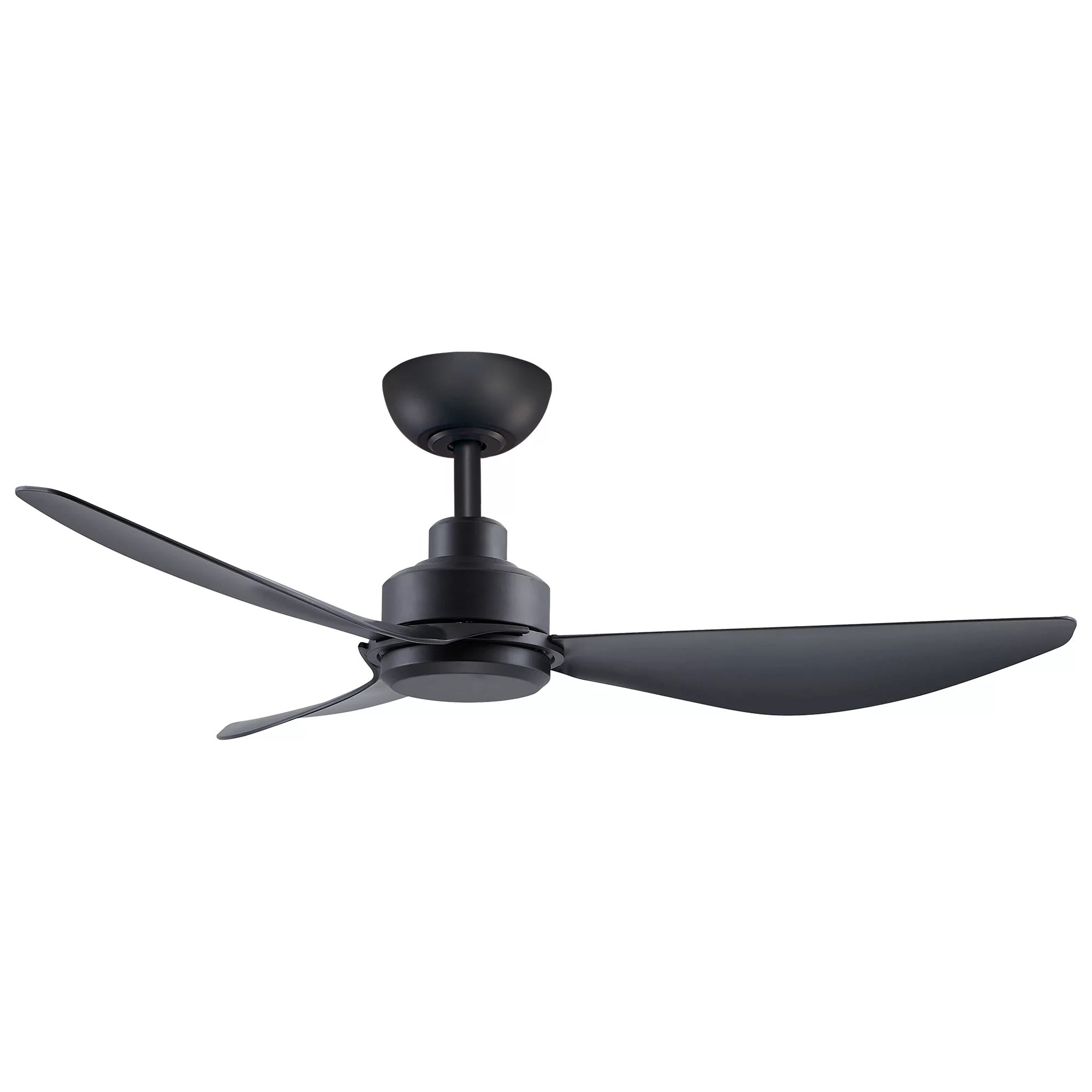 Sleek and elegant, the Trinity DC ceiling fan utilises the latest in DC motor technology to provide a high-performance, highly efficient ceiling fan. Bundled with a smart and stylish 8-speed remote control, the Trinity DC ceiling fan includes a range of intelligent features such as a natural wind mode and fan off timer.
The 56″ Trinity DC ceiling fan in Matte White will complement most common interior colour shades for a subtle and discreet cooling solution that is a safe choice for modern and contemporary decors.  In Black will contrast with most common interior colours to make a bold and impressive statement, and is ideal for modern spaces with black fixtures. In Oil-rubbed Bronze and Koa blades is an elegant choice for anyone looking to make a statement, and will complement decor with timber finishes

Featuring a highly efficient DC motor paired with aerodynamic aerofoil blades crafted from polymer – a high-grade, corrosion-proof and UV-stabilised plastic. Part of our High Performance range, the Trinity is sure to impress with its powerful airflow. The 56-inch blade span is suitable for medium to large spaces, both indoors and outdoors. The Trinity DC ceiling fan includes an 8-speed remote control with reversing function (for summer and winter comfort), natural wind mode, and fan-off timers for set-and-forget convenience. An optional 20W CCT dimmable LED light kit accessory is also available.
Class leading DC motor engineered with long-life components optimised for Australian power systems to guarantee cooling for years to come.
Carefully engineered with a high performance motor and aerodynamic aerofoil blades the Trinity DC fan provides exceptional airflow.
The Trinity DC motor takes energy efficiency to the extreme, using only 34W of electricity on high speed and as little as 5W on low speed.
The compact and minimalist motor design contrasts impressively with its fluted aerodynamic aerofoil blades to make a statement in any space.
The Trinity's aerofoil blades are made of a high grade ABS plastic that ensures highly efficient and quiet air delivery.
The ABS injection moulded blades are corrosion proof, UV stabilized ABS, easy to maintain, weather resistant and long wearing.
The Trinity DC ceiling fan incudes a stylish 8 speed remote control that seamlessly integrates smart features into its operation.
Always find your perfect speed with 8 to choose from, along with four timer functions, natural breeze mode and fan reversing.