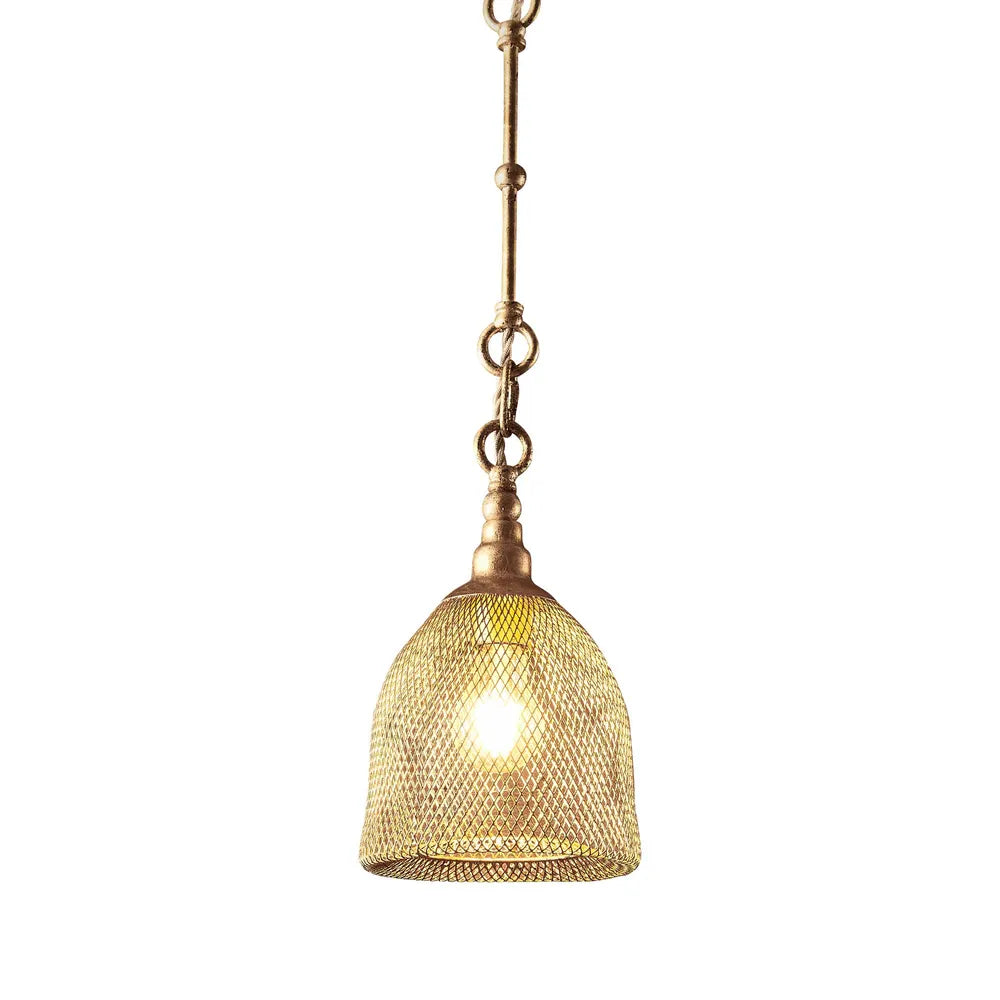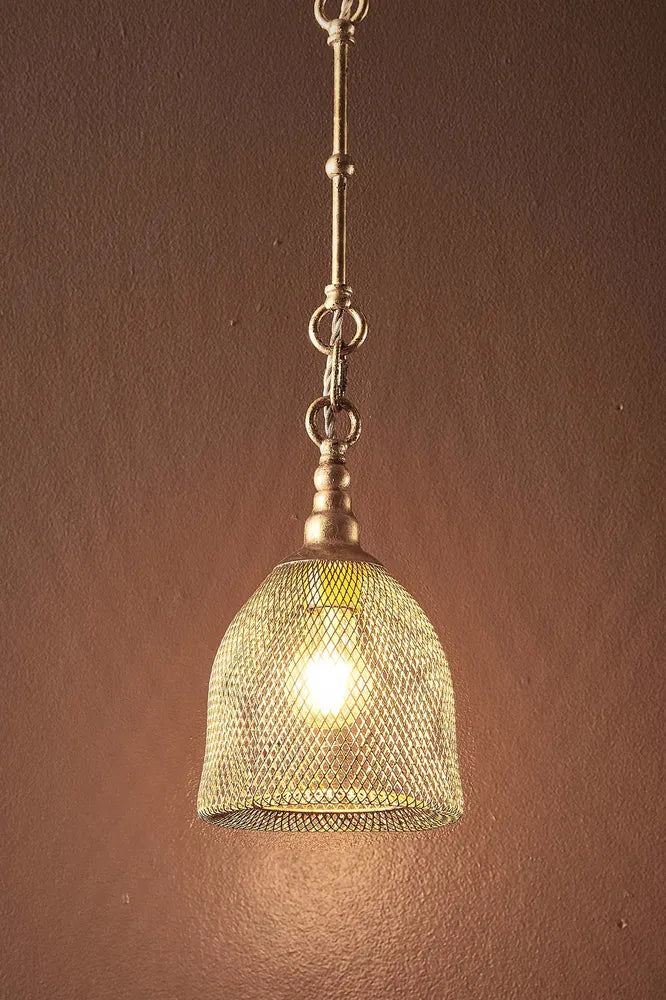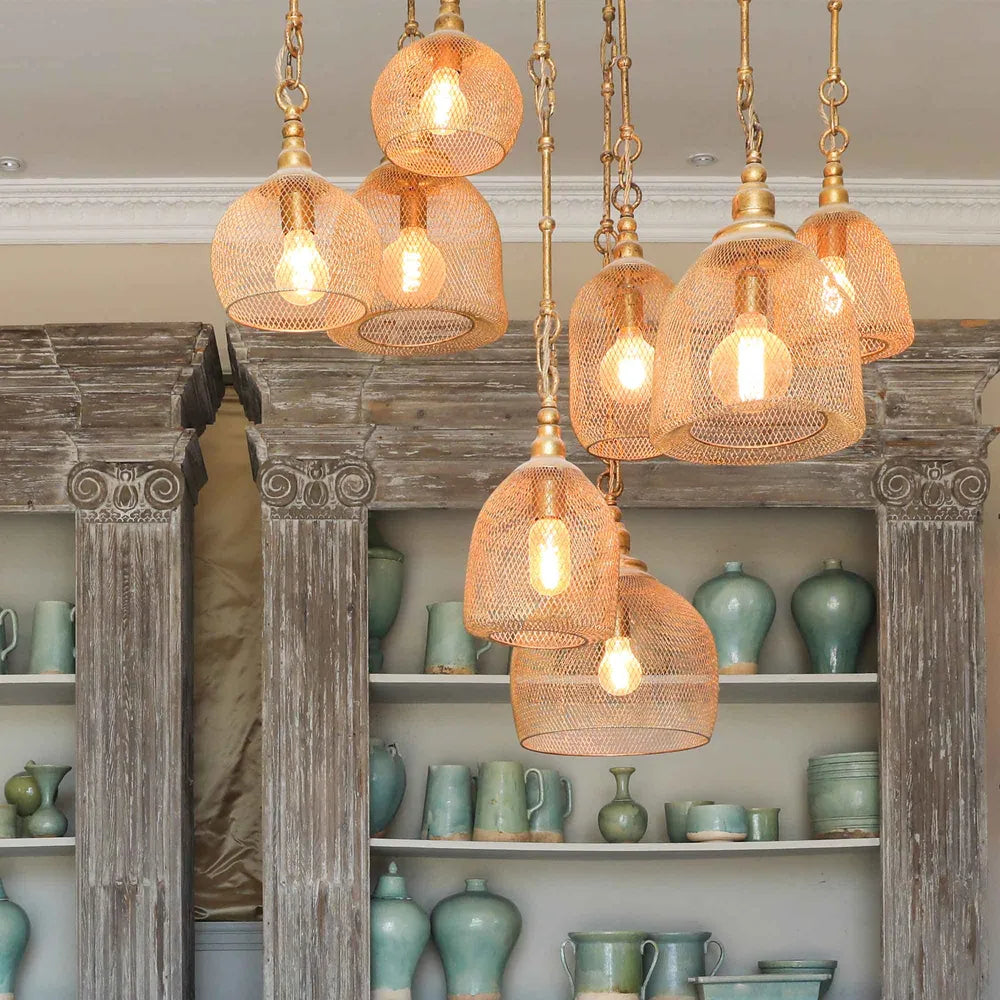 Kel Mesh Gold Ceiling Pendant | Small or Large
Kel pendant lamp is metal dome mesh braiding to create exciting ambience light. The light filtering inspiration of dome metal mesh combined with top fitting brass and rod. Reflecting the latest trends, this industrial mesh pendant light is perfect shade to suit any lounge, kitchen, hall or bedroom.
1.5m cord height is adjustable
DIMENSIONS:Small L 17cm W 17cm H 19cm, Large L 28cm W 28cm H 32cm
MATERIAL: Brass
GLOBE TYPE: E27 Max 40W x 1 (not included)
*Please allow up to 2 weeks for delivery.